What is kimchi?
Kimchi is a fermented food made using a variety of vegetables like cabbage, onion, radish, and cucumber with a combination of seasonings including red pepper powder, garlic, and ginger.
We absolutely love kimchi. Have you tried it?
We first tried it a few years ago, around 2017. It seemed to really take off in popularity in the UK around that time. At first we weren't sure about it, but after that first taste we realised it was delicious – and good for you. We couldn't get enough of it!
Now, you can find kimchi in most supermarkets.
It's actually enjoyed in its home country, Korea, at almost every meal of the day. While we're not nutritionists, it's widely publicised that kimchi is a probiotic powerhouse rich in vitamins A, B1 and B2, as well as calcium and iron. Head to the Q&A section below with Specialist Dietician, Priya Tew, to find out more about its superfood qualities.
What does it taste like?
Kimchi has a taste that's so unique, it's hard to describe!
So, first of all it's usually spicy, but not all supermarket kimchis are very spicy. And if you make it at home, you can choose how much red chilli powder you add.
It's also wickedly sour. That's because it's fermented. If you've tried sauerkraut or pickled cabbage before, it has a kind of similar taste, only mixed with spicy goodness and salty deliciousness.
Basically, it's umami rich, full of fermented funkiness, salty and spicy!
If you're making kimchi at home, we'd recommend taking it easy on the chilli flakes (or powder). We made it once and it was so spicy, it was hard to eat in the end! But that was all on us. We like a lot of spicy food, but that took the biscuit.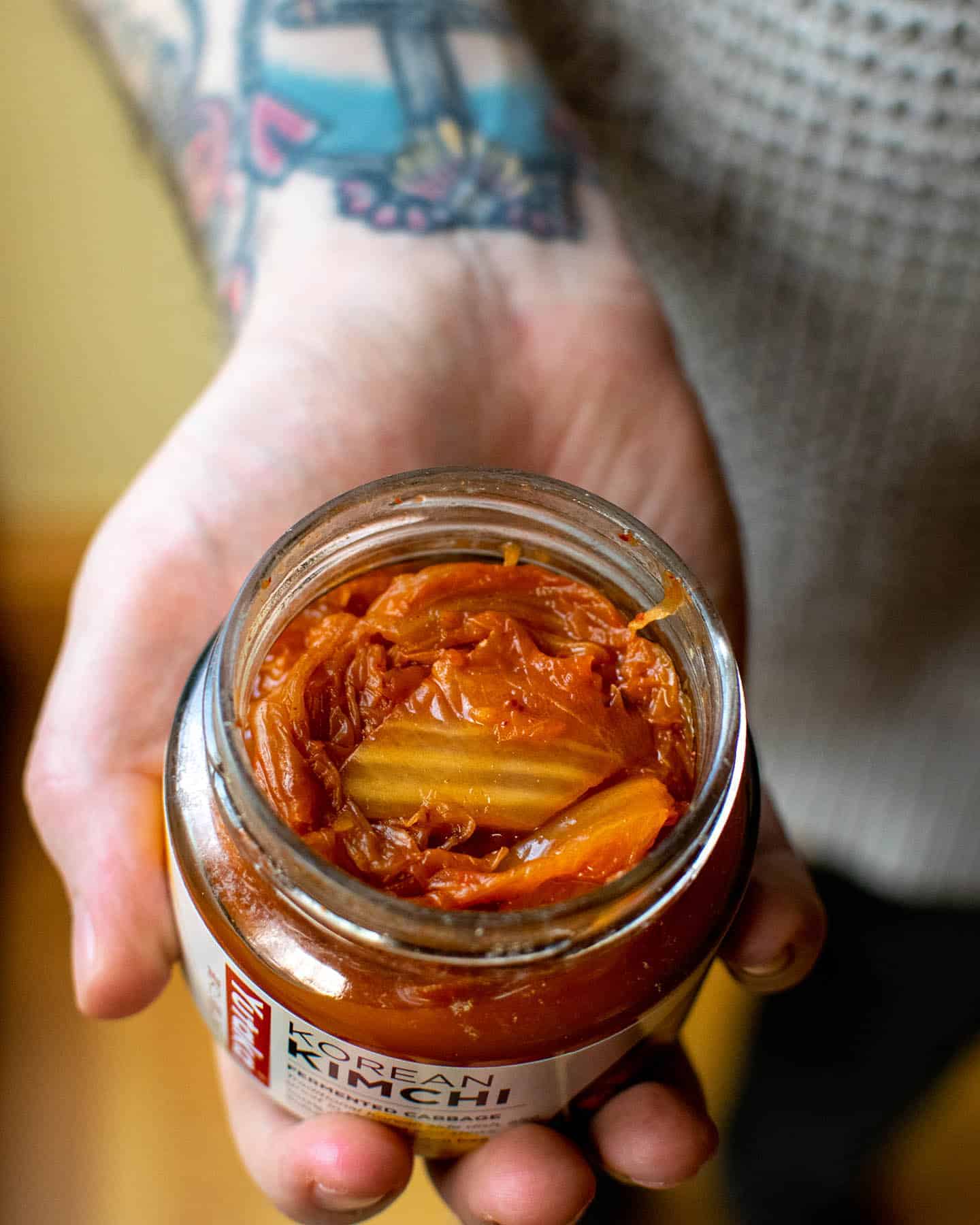 What does it smell like?
OK, we've covered taste but what about the smell?
We're not going to lie. It. Smells. Funky!
It's a fermented food. Fermented foods smell funky, there's no two ways about it. It could clear a room. But, the most crazy thing is that when you're making it, you can see and smell the fermentation taking place!
We won't go into the details of how to make it. However, if you get the opportunity, it's super fun. Here's an overview: basically you have to massage the cabbage, smash all the ingredients together in an airtight container, then leave it to do its thang.
Every day, for around 10 days, you then 'burp' the kimchi. This means opening the lid to the air and closing it again. The smell gets more and more pungent everyday (only when it's opened). Luckily, it doesn't linger for too long!
After around 7 days, you can begin tasting it. Once you're happy with the flavour, it goes in the fridge and the cool temperature slows down the fermentation process.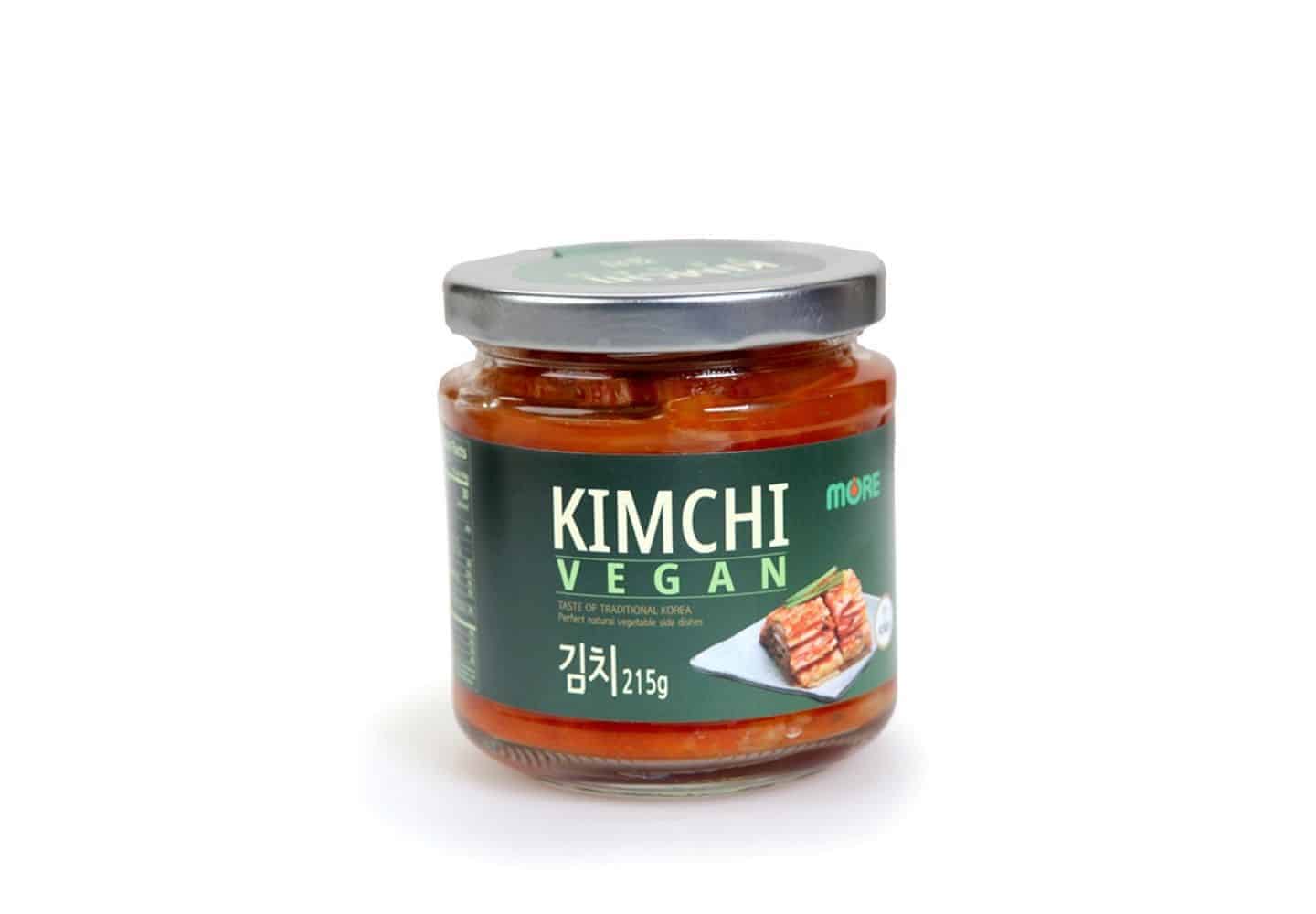 Vegan Kimchi Review
The kind people at K-food Fan sent us this Yutaka vegan kimchi to try, and we must say it is delightful! And not overly spicy.
The Yutaka packaging says: "Kimchi is the most famous of Korean dishes, enjoyed all over the world for its distinctive flavour. Made with fermented cabbage, radish, garlic and red chilli, it's perfect as a side dish with rice, or mixed into stews, pancakes or stir fries."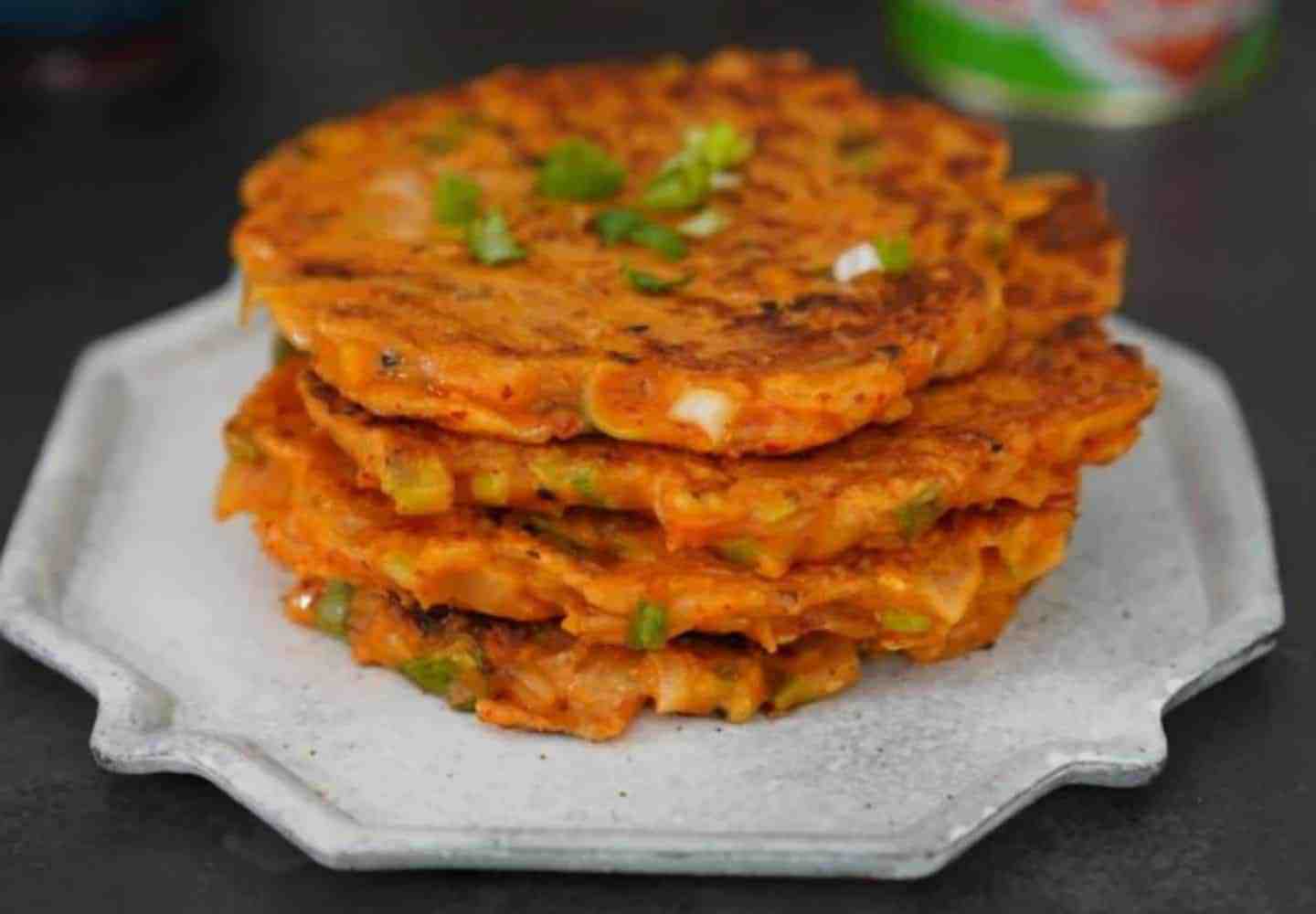 It's actually a breath of fresh air to be able to read the ingredients on this jar and understand what they all are! Too often there are additives and preservatives that sound like an alien language printed in ingredients lists. Knowing that this kimchi is made of wholesome ingredients that are good for you, is reassuring. It's also gluten free (and vegan, of course)!
We also like to review products from a sustainability point of view. It was pleasing to see that this kimchi is packaged in a jar and lid that is widely recycled, with little plastic. If you didn't want to recycle it, you could always use the jar to store dried goods like nuts and seeds, once you finish the kimchi.
Overall, this is a great product. Although it's not very spicy, it's great that it's available widely in supermarkets (Tesco, Sainsbury's and Asda to name a few) and it works great when cooking with it.
What to cook with kimchi
We absolutely love kimchi pancakes, stir fries and stews. We made all of these in the past and would recommend giving them a go.
While this kimchi isn't the spiciest kimchi we've ever tried, it works really well in cooking. Try it in our kimchi fried rice to see what we mean!
This is our kimchi stew, it's not yet on our website, but we'll add it soon if you'd like to try it.
Q & A with a leading dietician
Its health benefits have been researched and studied at length over the years, with several sources highlighting the health benefits Kimchi has to offer:
Kimchi Health Benefits with expert dietician with Priya Tew
Priya Tew is an award winning dietician who has appeared on many well-known TV programmes, like Eat Well For Less, and Channel 4's Dispatches: The Truth About Vegans.
Our friends at K-Foodfan, who has sponsored this article, sent our questions to Priya so that we could get an expert's opinion on the benefits of kimchi. This is what she said:
What is the best reason to have kimchi, nutritionally speaking?
"Kimchi is a fermented food that provides the body with vitamins A and C (antioxidants that can help fight disease), B vitamins for energy release and fibre. It is a great way to add some extra vegetables into your diet."
What are the main health benefits of kimchi?
"A balanced meal should contain protein, fruit/vegetables and carbohydrates. So you could add kimchi to a tofu and vegetable stir fry, served with brown rice."
Is it normal to be gassy after eating kimchi?
"Yes this can be a side effect but it will improve as your body gets used to you eating kimchi. The healthy bacteria get to work in your gut and as they ferment they release gases and by-products that can leave you feeling bloated. Start with 1 tablespoon kimchi and then build up your tolerance."
Is there much difference between store-bought and homemade kimchi?
"There can be different bacteria in the different types of kimchi. Some of the shop bought versions will have specific strains of bacteria added in that are known to be beneficial. Both can be good to eat!"
Does eating kimchi help your skin?
"There is no evidence to show this."
In addition to this expert information, there have been some interesting studies published that further supports the health benefits of kimchi:
1. Immunity boosting: Publication: Scientific Reports (01.2017)
Live probiotics and lactic acid from kimchi can help improve immunity and produces vitamin B. Vitamin B is helpful for fatigue recovery.
2. Antioxidant: Publication: LWT 128 (06.2020)
The veg and flavourings in kimchi can act as antioxidants. Especially well fermented and matured kimchi. These have a higher antioxidant property.
3. Prevention of constipation, enteritis: Publication: Foods 9(2), 181(02.2020)
There's dietary fibre in kimchi that can relieve constipation.
4. Prevent cholesterol and hardening of the arteries: Publication: LWT 116 (12.2019)
When eaten, kimchi can increase good cholesterol and reduce bad cholesterol, improving blood flow.
Kimchi can be found in most major UK retailers including Asda, Sainsbury's, Tesco and Morrisons, as well as many Asian supermarkets.

To discover more about kimchi's status as a probiotic powerhouse that's rich in vitamins A, B1 and B2, as well as calcium and iron, head to K-food Fan.
Pin this article for later, for all your kimchi needs!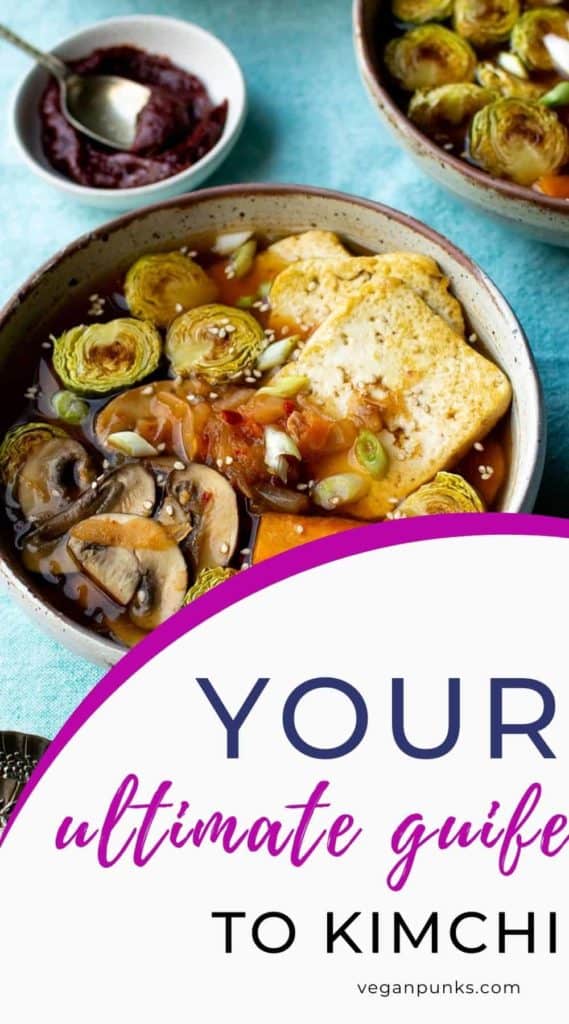 This is a sponsored post.