Have you ever found yourself in the middle of preparing a delicious dish, only to realize you're out of basil? Fear not, culinary adventurers! There's a world of basil leaf substitute options waiting to be discovered that can save your dish and introduce you to new flavor combinations. In this blog post, we will explore the best fresh and dried basil alternatives, leafy green options, and even some spice blends that can bring your dish to life without the need for that popular herb.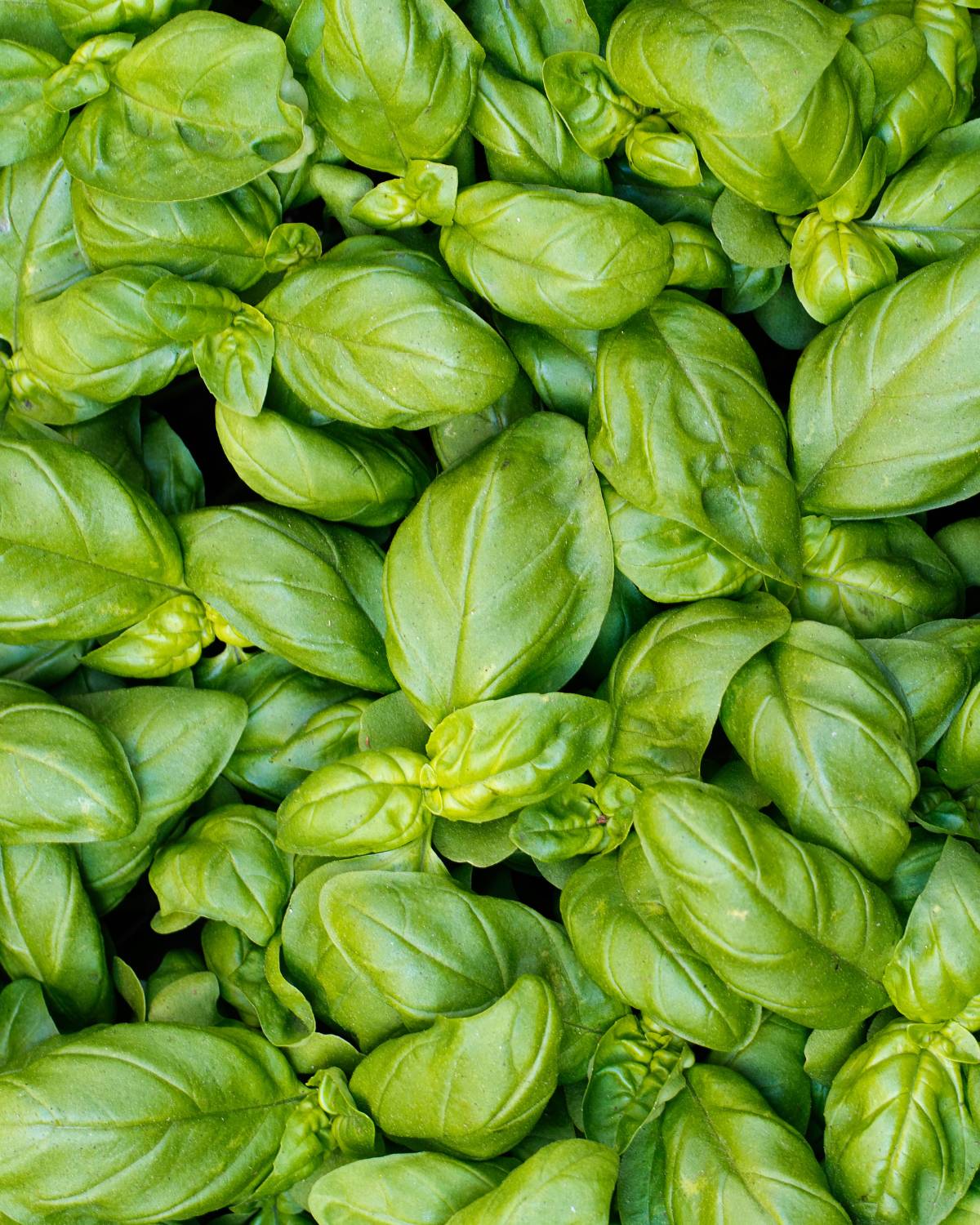 Jump to:
🌟 Key Takeaways
When substituting fresh basil, suitable options include oregano, mint and parsley.
Dried alternatives such as oregano, tarragon and Italian seasoning can be used for a stronger flavor.
Leafy greens like spinach or arugula are milder substitutes while spice blends provide unique flavors - the ultimate key is to experiment with various options to suit your taste.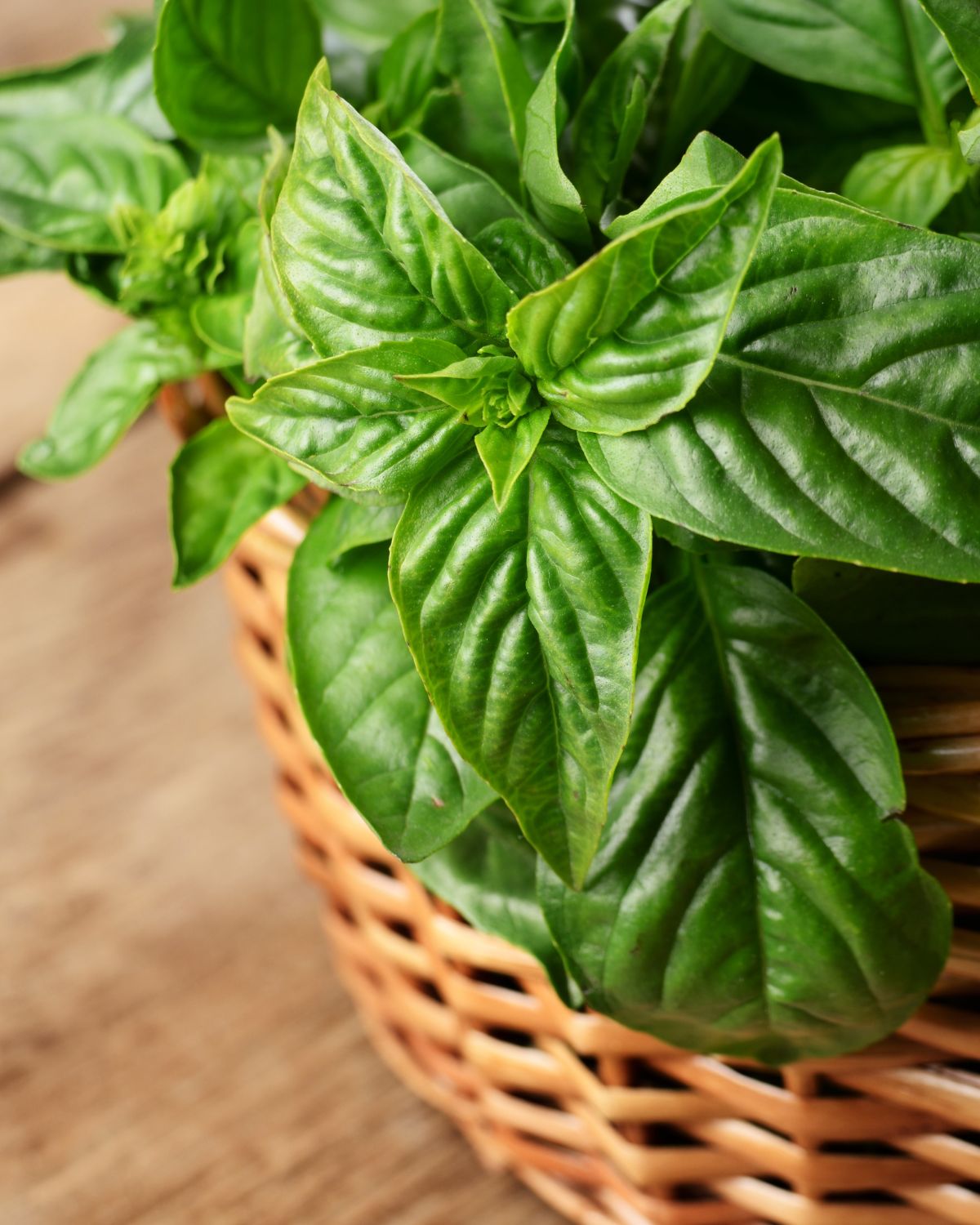 🪴 Top Fresh Basil Substitutes
Choosing a fresh basil substitute requires considering the flavor profile of the dish and the desired outcome. The most suitable fresh basil substitutes include fresh oregano, fresh mint, and fresh parsley, each offering a unique flavor and texture that can complement various dishes.
Fresh oregano, with its slightly bitter, earthy flavor, can serve as a suitable substitute for basil, especially in dishes that require a robust, grounded taste. It's our top pick for the best basil substitute.
Fresh Oregano
With its concentrated flavor, fresh oregano is often deemed the best substitute for fresh basil. Although it has a slightly different flavor profile than basil, fresh oregano works exceptionally well in Mediterranean cuisine and Italian dishes.
When substituting fresh oregano for fresh basil, use equal parts of the herb, as it provides a similar complexity to robust dishes with root vegetables and rich red sauces.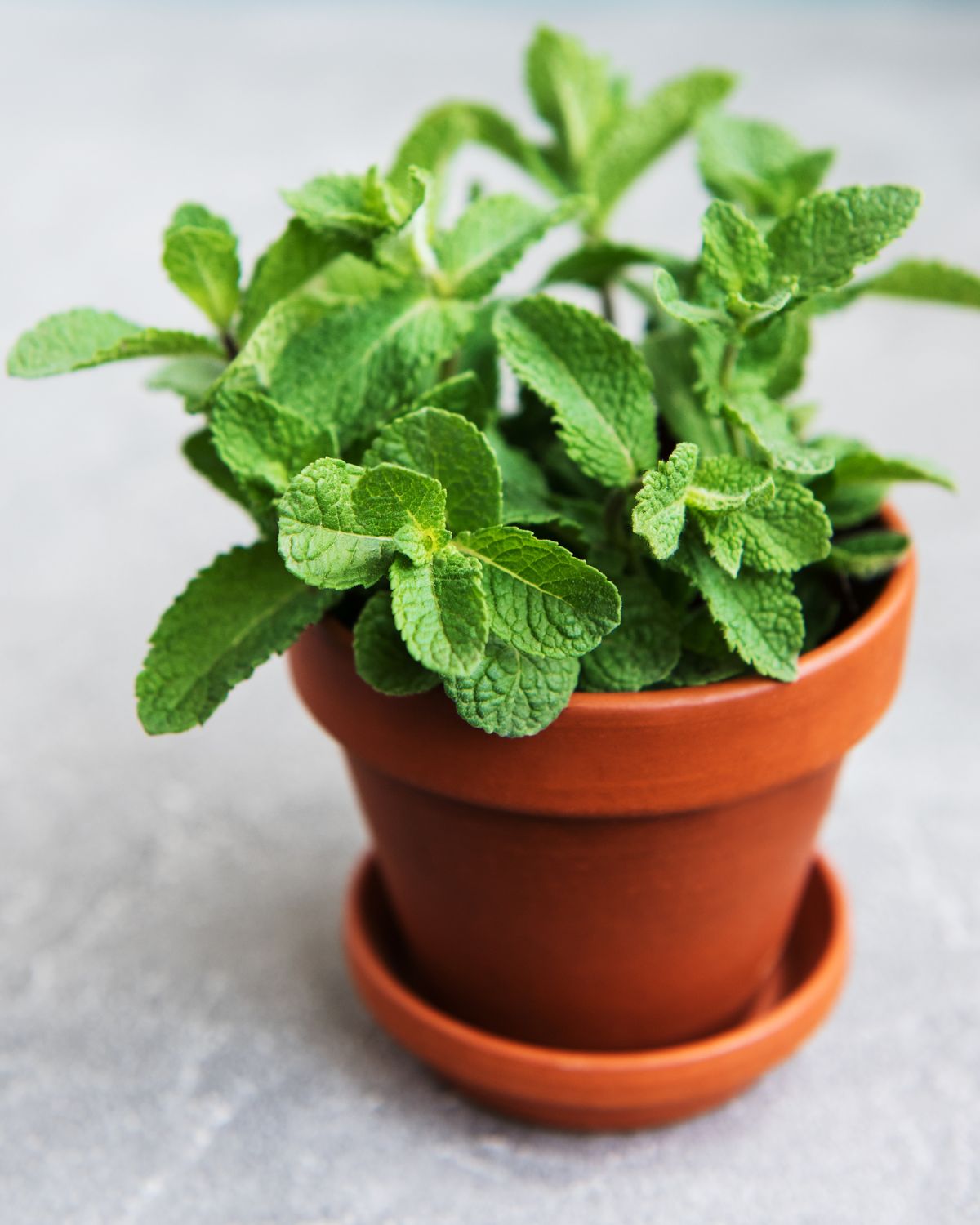 Fresh Mint
Fresh mint is another great fresh basil substitute (AKA sweet basil), especially for simpler dishes and desserts. With its sweet and refreshing flavor, fresh mint can be an ideal alternative in uncomplicated dishes that don't require the more intricate flavor of basil.
Keep in mind, fresh mint might not be an ideal choice for all dishes that call for fresh basil. Due to its lighter flavor, fresh mint is better suited for basic dishes and confections such as orzo salad, while dishes with more complex flavors might benefit more from a bolder herb like fresh oregano or fresh parsley like spaghetti bolognese or ajvar pasta.
When substituting fresh mint for fresh basil, use a 1:1 ratio, as the flavors are relatively similar in intensity.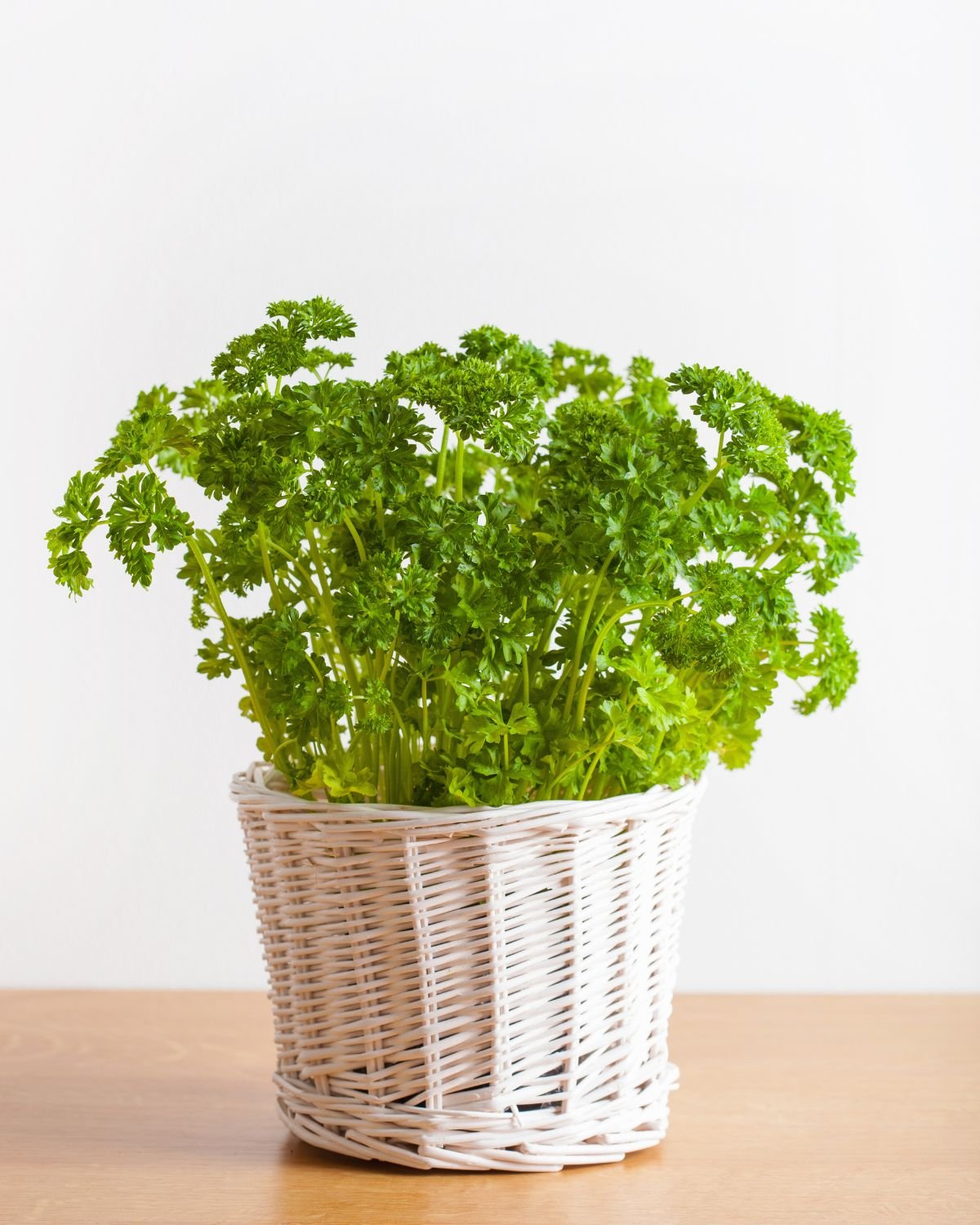 Fresh Parsley
As a more affordable and less intense alternative to basil, fresh parsley serves as another viable option for a fresh basil substitute. With its milder flavor compared to other herbs, fresh parsley can be used in various dishes, including sauces, salads, and garnishes. It works particularly well in Italian cuisine, such as in this amazing collection of Italian recipes.
When substituting fresh parsley for fresh basil, we'd recommend using the same amount of parsley as basil and then add more according to taste.
🌿 Dried Basil Alternatives
Alternatives to dried basil, like dried oregano, dried tarragon, and Italian seasoning, can replicate its flavor in various recipes. These substitutes can be particularly helpful when fresh basil is not available, or when the concentrated flavor of dried herbs is a better match. These are the best options to substitute dried basil, but they do also work for fresh basil substitutes too.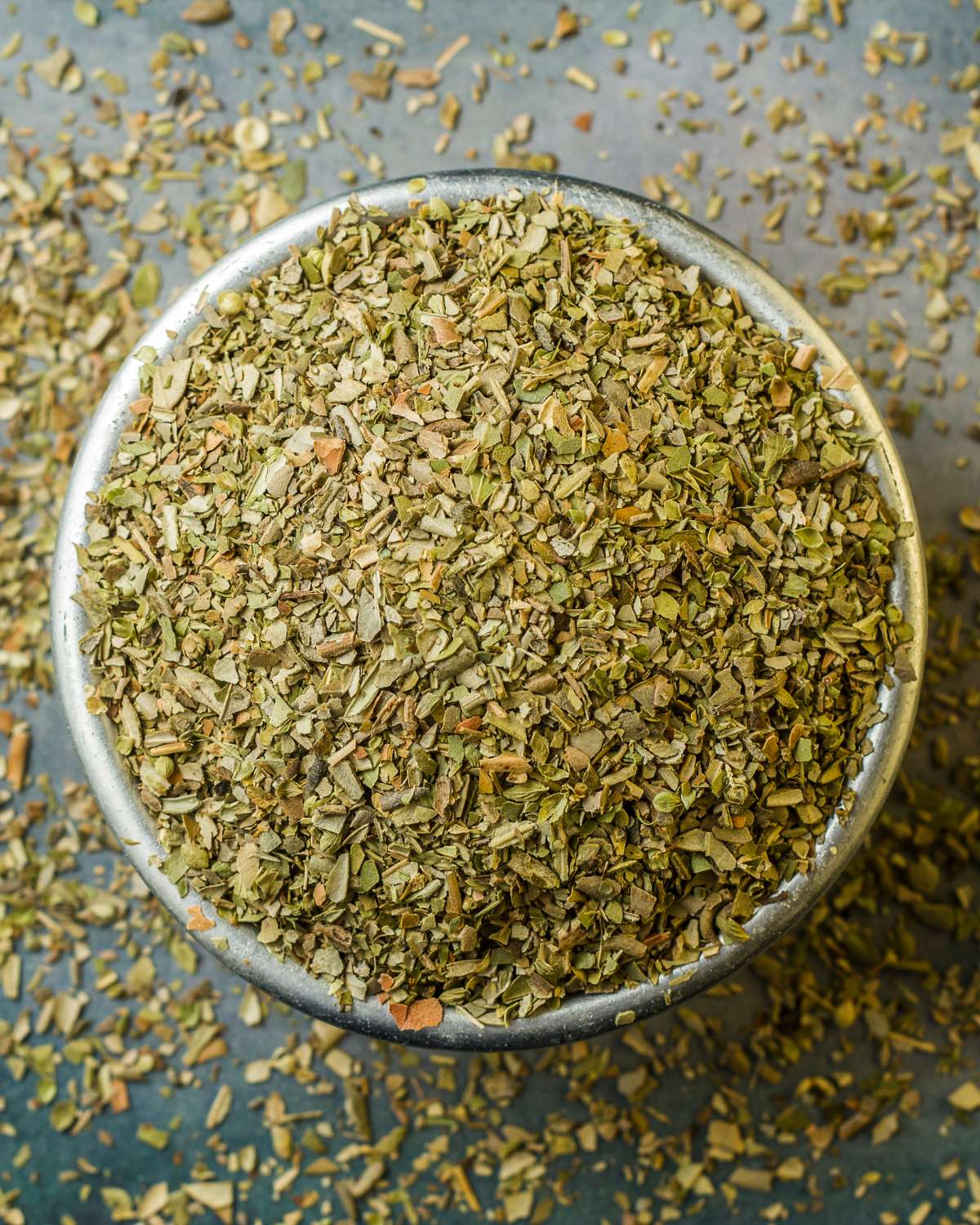 Dried Oregano
Dried oregano is the closest substitute for dried basil, offering a peppery taste that adds depth to heartier dishes. It's best used to enhance fuller flavor dishes with root vegetables and robust pasta sauces, making it a versatile and flavorful option for various recipes.
To substitute dried oregano for dried basil, use a 1:1 ratio, as their flavors are quite similar in intensity.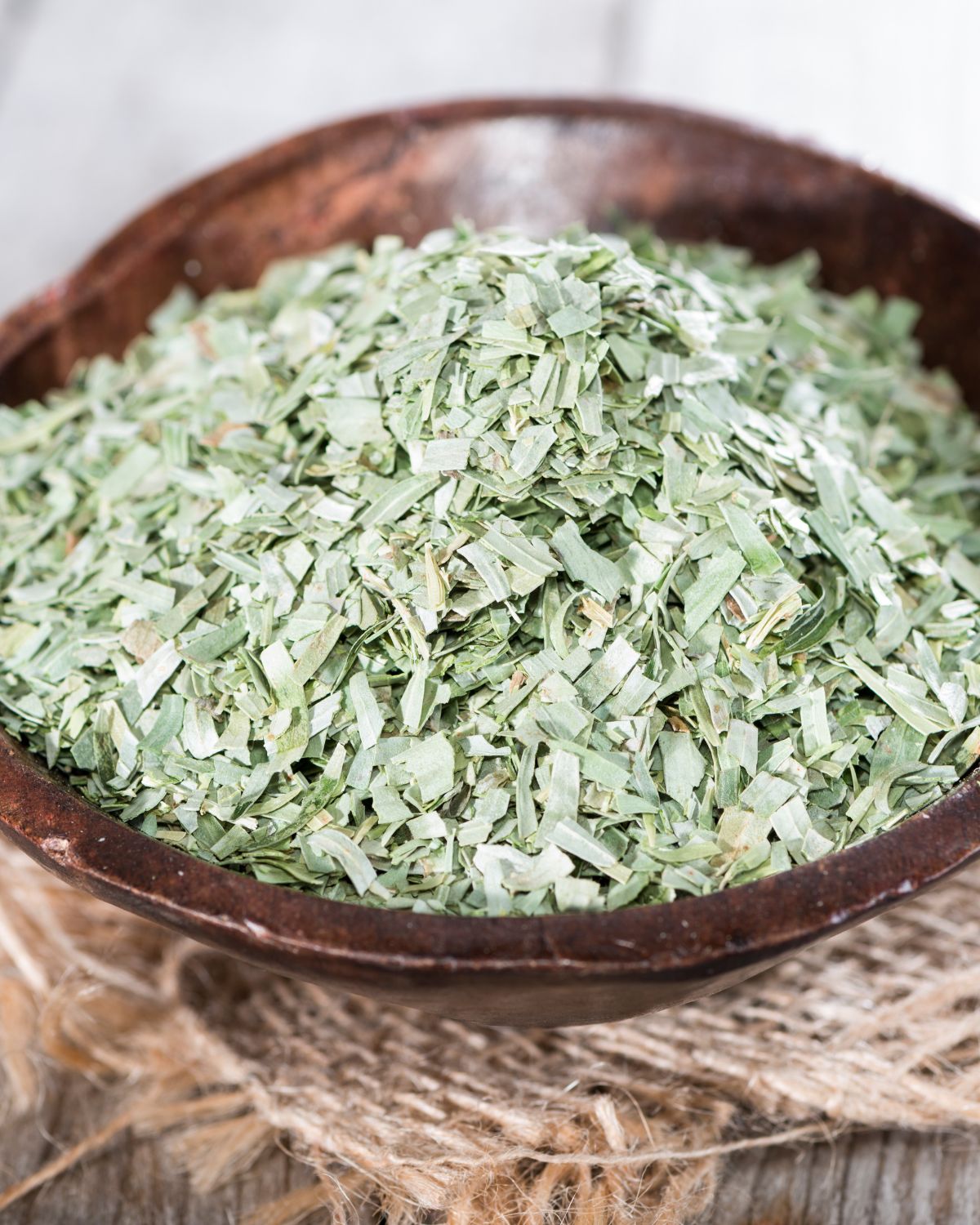 Dried Tarragon
Dried tarragon, with its mild anise flavor and subtle notes of liquorice and lemon, is another suitable alternative to dried basil. It works particularly well in creamy dishes and white sauces, allowing the unique flavors of tarragon to complement the dish without overpowering it.
Tarragon's subtle bitterness and intense flavor make it a great addition to various dishes, providing a unique flavor profile that can elevate your culinary creations. By experimenting with dried tarragon as a basil substitute, you can discover new flavor combinations and add an extra layer of sophistication to your recipes.
When substituting dried tarragon for dried basil, start with half the amount called for in the recipe, and adjust the quantity to your taste preferences.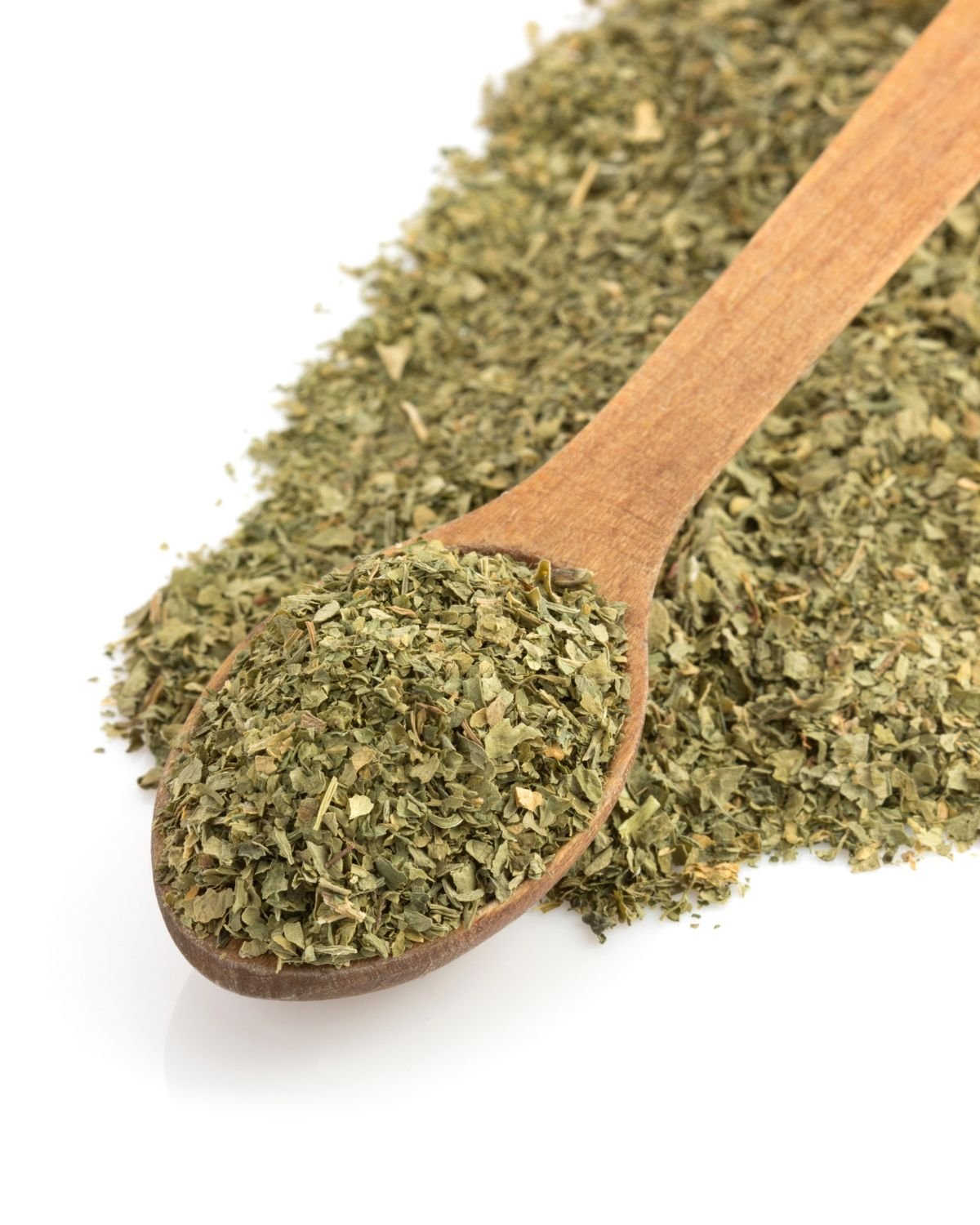 Italian Seasoning
Italian seasoning, a blend of dried herbs including basil, is another excellent substitute for dried basil in various recipes. Its combination of flavors makes it a versatile option for enhancing dishes like pasta sauces, pizza, salads, soups, and more. Find out more about Italian seasoning.
Incorporating Italian seasoning into your cooking means you can capture the essence of the Mediterranean and elevate your dishes to new heights. This option will of course, work exceptionally well in Italian cooking and Italian recipes.
To use Italian seasoning as a dried basil substitute, start with half the amount called for in the recipe, and adjust the quantity to your taste preferences
🥬 Leafy Green Alternatives
When fresh basil is unavailable, leafy green alternatives like spinach, arugula, fresh cilantro, and celery leaves offer similar textures and colors, providing a visually appealing variation. This can be a great way to replace basil in dishes like pesto. Traditional pesto uses fresh basil leaves, but lots of amazing variations can be made with other fresh leaves like spinach or parsley.
Using these alternatives can help to create a unique and interesting dish that stands out from the crowd.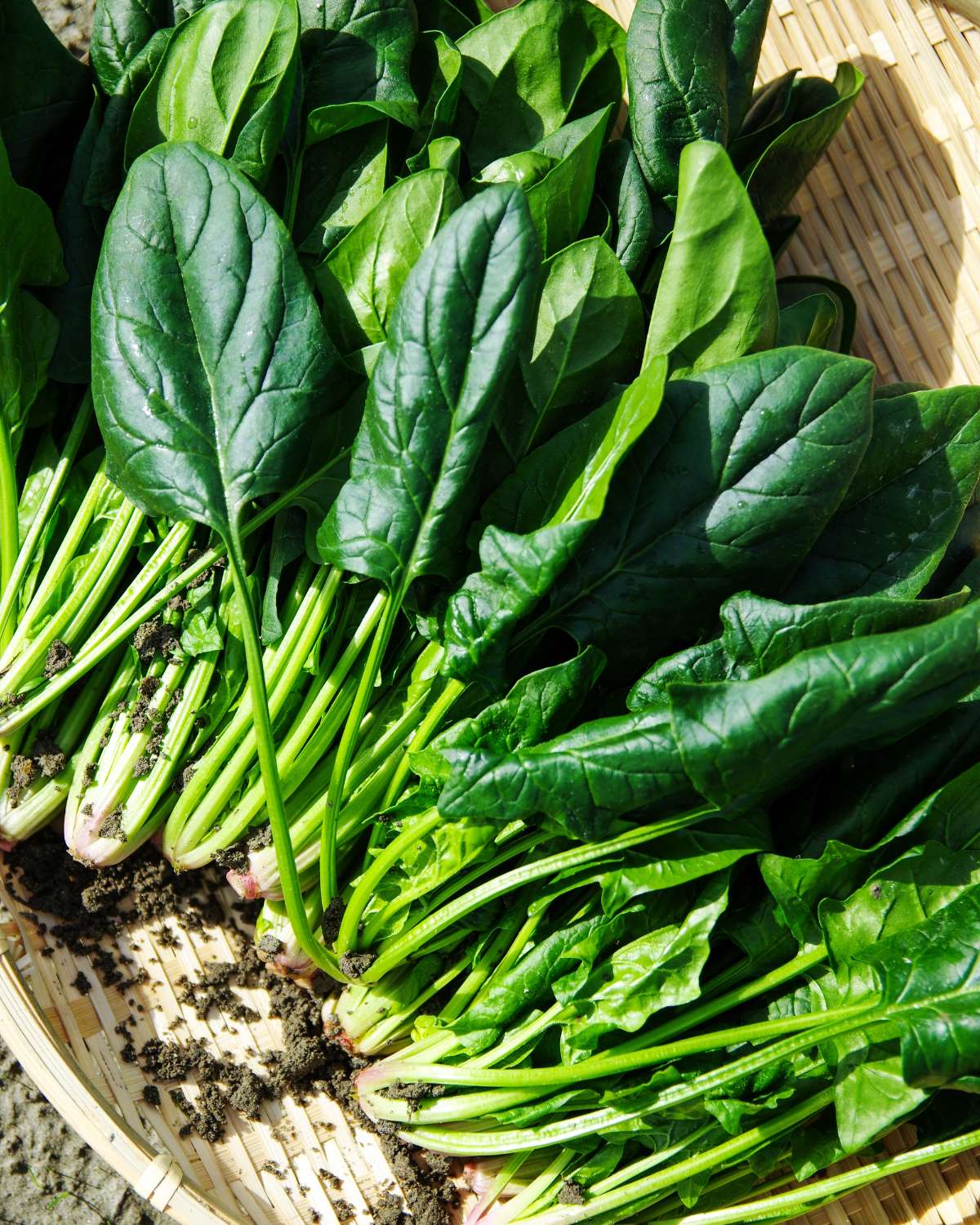 Spinach
Especially in pesto and sauces, spinach serves as a mild and versatile substitute for basil. Its mild flavor allows it to blend seamlessly into various dishes without overpowering other flavors. When substituting spinach for fresh basil, be mindful that spinach has a more delicate flavor than basil, and additional seasoning may be necessary to achieve the desired outcome. Try pairing it with some dried herbs to enhance the flavors even more.
Additionally, spinach should be cooked for a shorter duration than basil, as overcooking can cause it to become bitter.
Substitute for basil in a 1:1 ratio.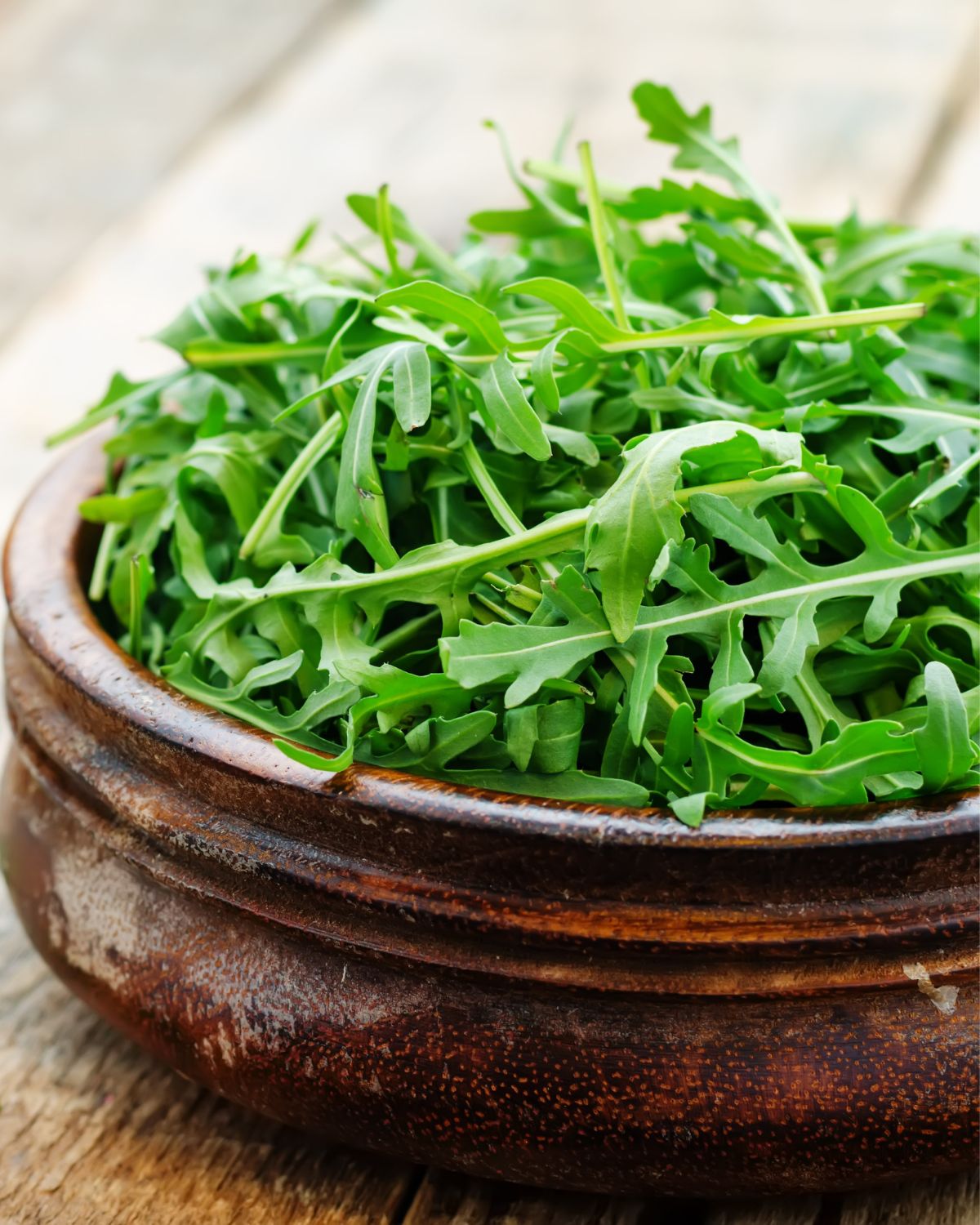 Arugula (Rocket)
With its bold, peppery flavor, arugula (or rocket) fits well as a basil substitute in salads, pesto, and pizza toppings. Its distinct taste can add an exciting twist to various dishes, offering a bolder flavor option for those looking to experiment with basil substitutes.
By incorporating arugula in place of basil, you can create dishes with a more pronounced peppery flavor profile, making it an excellent choice for those looking to explore new taste sensations. Try pairing it with a dried herb for an even better flavor experience.
Substitute for basil in a 1:1 ratio.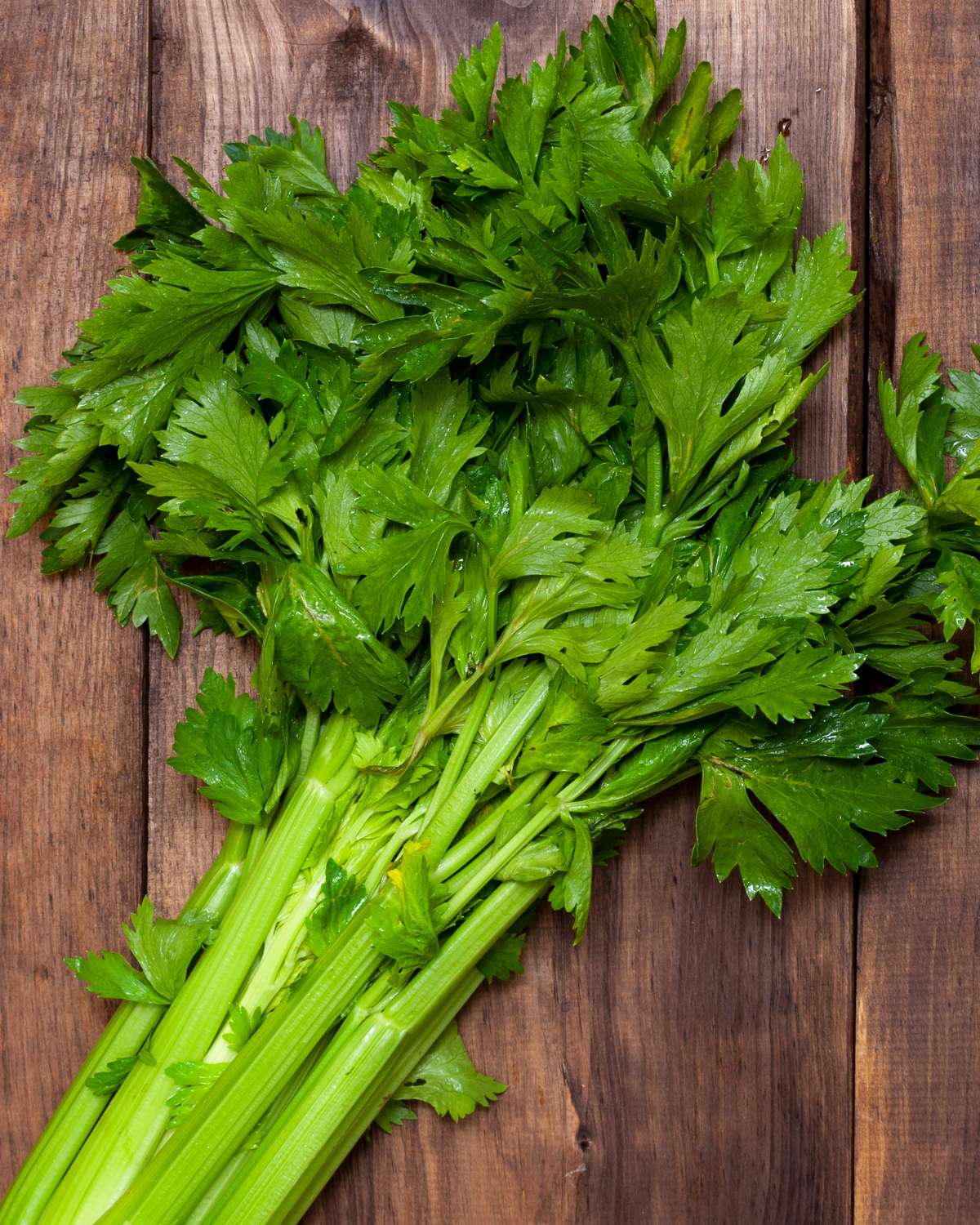 Celery Leaves
Given its earthy flavor, celery leaf can substitute fresh basil in sauces, pizzas, and salads.
By using celery leaves as a basil substitute, you can create dishes with a unique flavor and texture, while also enjoying the various health benefits that celery leaves have to offer. This is not one that we personally use, as celery is such an acquired taste. However, if you have it and you think it could work in your dish, then go for it!
When substituting celery leaves for fresh basil, finely chop the leaves and use them in a 1:1 exchange for freshly chopped basil.
🌱 Using Spice Blends as Basil Alternatives
In certain dishes, spice blends like Herbs de Provence and Poultry Seasoning can serve as basil alternatives, offering a distinct blend of flavors to complement and enhance your favored recipes, even when using tomato sauce such as lentil bolognese.
These blends can be used to add a unique flavor to dishes that would otherwise be bland or boring.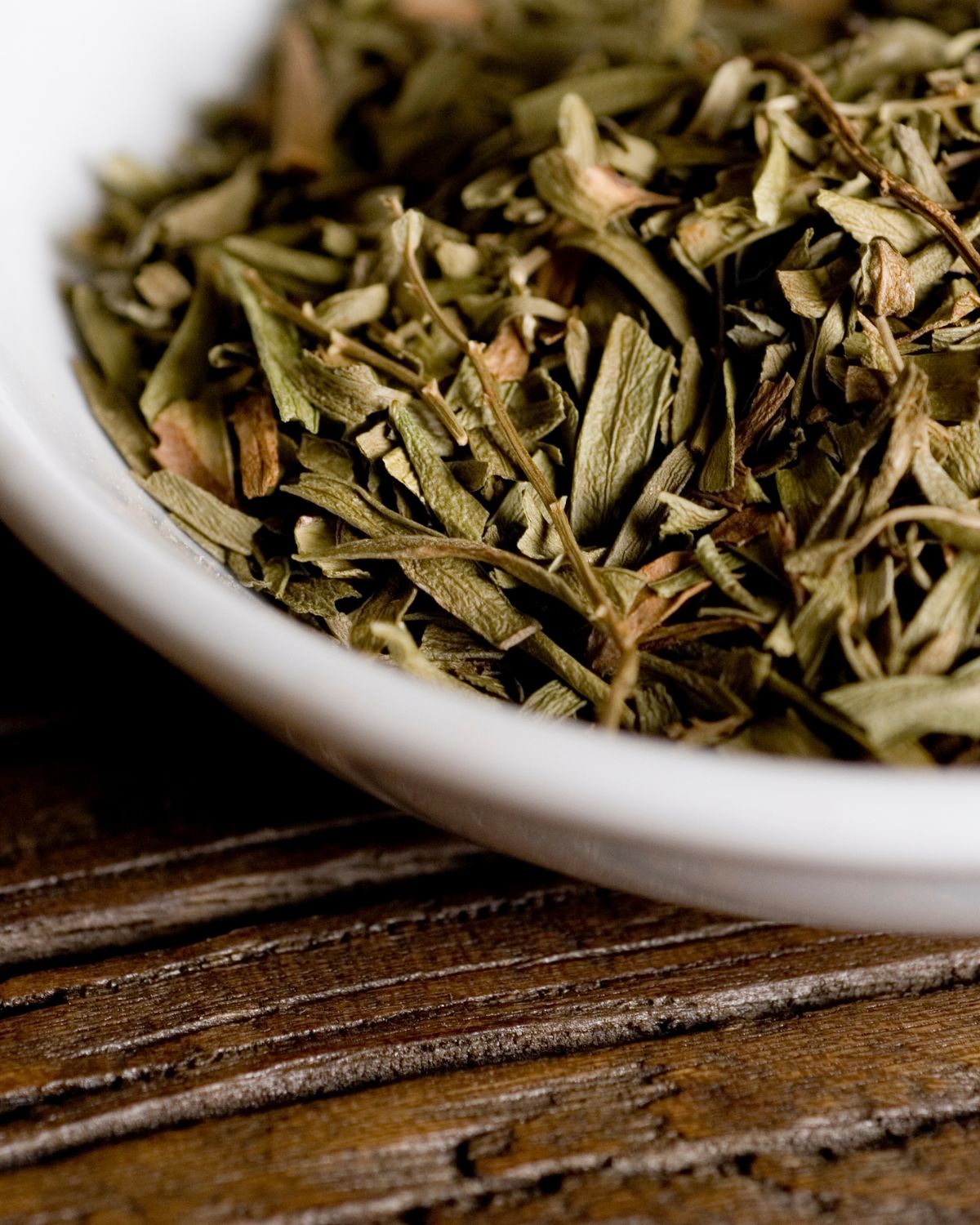 Herbs de Provence
As this one contains basil among other herbs, the French spice blend, Herbs de Provence, makes a great substitute for basil in a whole array of dishes. It offers a complex flavor profile that can add depth to various dishes. This blend includes:
thyme
basil
rosemary
tarragon
marjoram
bay leaf
When substituting Herbs de Provence for dried basil, start with half the amount called for in the recipe and adjust the quantity according to your taste preferences.
Poultry Seasoning
A blend of herbs such as sage, thyme, and rosemary, poultry seasoning is a fitting basil alternative for many dishes - it's not just for chicken! This flavorful blend of herbs can add depth and complexity to various dishes, providing a unique and tasty alternative to dried basil.
To substitute poultry seasoning for dried basil, start with a minimal amount, ranging from ⅓ to ½ teaspoon for 1 teaspoon of dried basil, and add more depending on the desired outcome.
👩‍🍳 Tips for Choosing the Right Basil Substitute
In selecting the appropriate basil substitute, take into account the flavor profile of the dish since some substitutes may work better in specific recipes than others. It's important to add a little bit at a time of the substitute - you can always add more to improve the flavor, but taking it away is much harder!
Remember that each basil substitute has its own unique flavor and characteristics, so experimenting with different options can lead to discovering new and exciting flavor combinations.
The ultimate key to choosing the right basil substitute lies in an openness to experimentation and the willingness to adjust the recipe as necessary. By keeping an open mind and exploring various basil substitutes, you can find the perfect alternative that suits your taste buds and enhances your culinary creations.
Thai Basil - a quick note to say that fresh Thai basil leaves, and even holy basil, are completely different to fresh basil leaves, that you would find in a rich tomato sauce. They're not great substitutes for each other. Thai basil has a sweet, almost aniseed flavor. This contrasts to standard basil and is mainly used in Thai cuisine. In addition, they're not usually found in standard grocery stores. If you would like to try Thai dishes using this herb, check out this tofu basil stir fry and this mushroom larb.
💭 Frequently Asked Questions
What herb is closest to basil?
The closest herb to basil is oregano, followed by tarragon, mint, cilantro, Greek oregano, thyme and Italian seasoning. All of these have slightly different flavors to basil, but are reasonable substitutes.
How much dried basil equals a leaf?
For every tablespoon of fresh basil (roughly 6 basil leaves), use 1 teaspoon of dried basil. This is because most herbs have a 3 parts fresh to 1 part dried conversion ratio. If you don't have fresh basil at hand, then dried basil is an acceptable substitute for a lot of dishes.
Can you replace basil with parsley?
Yes, you can replace basil with parsley. Dried parsley can be used instead of dry basil or their fresh counterparts in dishes that have milder flavors. Fresh parsley is also great as a garnish.
Can I use a spice blend as a basil substitute?
Yes, spice blends are great as a substitute. For example, Italian Seasoning, Herbs de Provence and Poultry Seasoning can be used as basil substitutes in certain dishes.
How do I choose the right basil substitute for my dish?
When selecting a basil substitute, take into account the flavor profile of your dish and experiment with different options. Use a small portion of the recipe to test the substitution ratio and adjust accordingly to achieve the desired taste. Check out our full list of recommendations for the best basil substitutes to see what would suit your dish best.
📋 Summary
To summarize, a variety of fresh and dried herbs, including dried basil leaves, leafy greens, and spice blends can substitute fresh basil. To substitute dried basil, fresh basil works but also so do other dried herbs. Fresh oregano stands out as the best overall alternative. It offers a similar flavor and texture to fresh basil in a wide range of dishes.
Whether you're looking for the best basil substitute to replace dried or fresh basil, experimenting with these alternatives can help you create delicious and exciting dishes without sacrificing flavor.