Italian cuisine is known for its rich flavors and comforting dishes. Traditionally, Italian cuisine relies heavily on animal products. However, with the rise of veganism, it's easy to adapt Italian recipes to be plant-based, without sacrificing any of the delicious flavors. In this article, we'll explore the most amazing vegan Italian recipes that you can enjoy at home.
You'll find all of the most delicious vegan Italian recipes below and learn that it's not that hard to cook vegan Italian recipes either!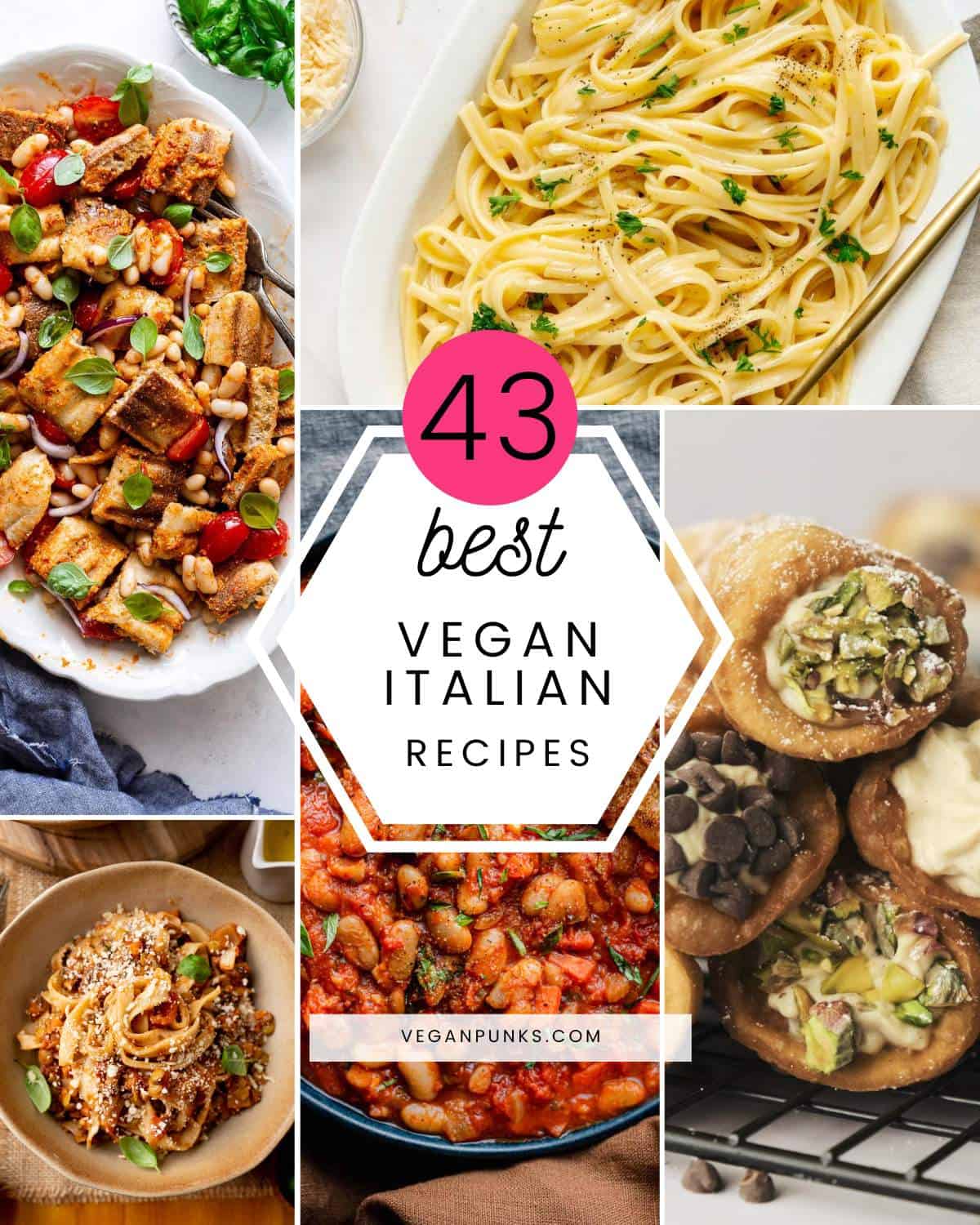 Jump to:
🍝 Vegan Pasta & Mains
A list of vegan Italian recipes has to start with a list of the best pasta recipes, right? Whether they're served as a side dish or as a main, you can't go wrong with a vegan pasta recipe - it's the height of Italian food!
Here you'll find all of the best vegan pasta dishes. From recipes that are accidentally vegan, like arrabiata pasta sauce to specially crafted vegan carbonara and spaghetti with fresh lemon and olive oil. Check out all of the best vegan Italian recipes below!
🍚 Rice Dishes
🥗 Vegan Italian side dishes
Italian cooking is simple yet so effective. So quite often, vegan italian recipes won't need many ingredients or take much time to cook, but the result will be quite remarkable. So an Italian side dish like bruschetta, zucchini stew or even a simple pasta recipe can taste like the best thing in the world but only use a handful of ingredients!
🍨 Vegan Italian Desserts
This list of vegan Italian recipes would be incomplete without a few vegan desserts! Whether you're looking for something indulgent or a lighter sweet bite, we've got you covered.
So there we have it - the best vegan Italian recipes! And in case you need it, check out the best alternatives to Italian seasoning and ways to substitute fresh basil, which are both used in a lot of Italian style recipes.
More vegan recipes to try