Vegan tofu recipes have become a cornerstone of modern plant-based cuisine, offering a delicious and versatile option for those looking to incorporate more sustainable and cruelty-free choices into their diets.
In this article, we're here to take you on a culinary journey through a collection of delectable vegan tofu recipes that showcase tofu's incredible versatility and delicious potential. From savory to sweet, we'll explore a range of dishes that will help you rethink how tofu can be the star of your next meal. So, whether you're a seasoned vegan or a curious food enthusiast, join us in discovering the endless possibilities of tofu-based creations.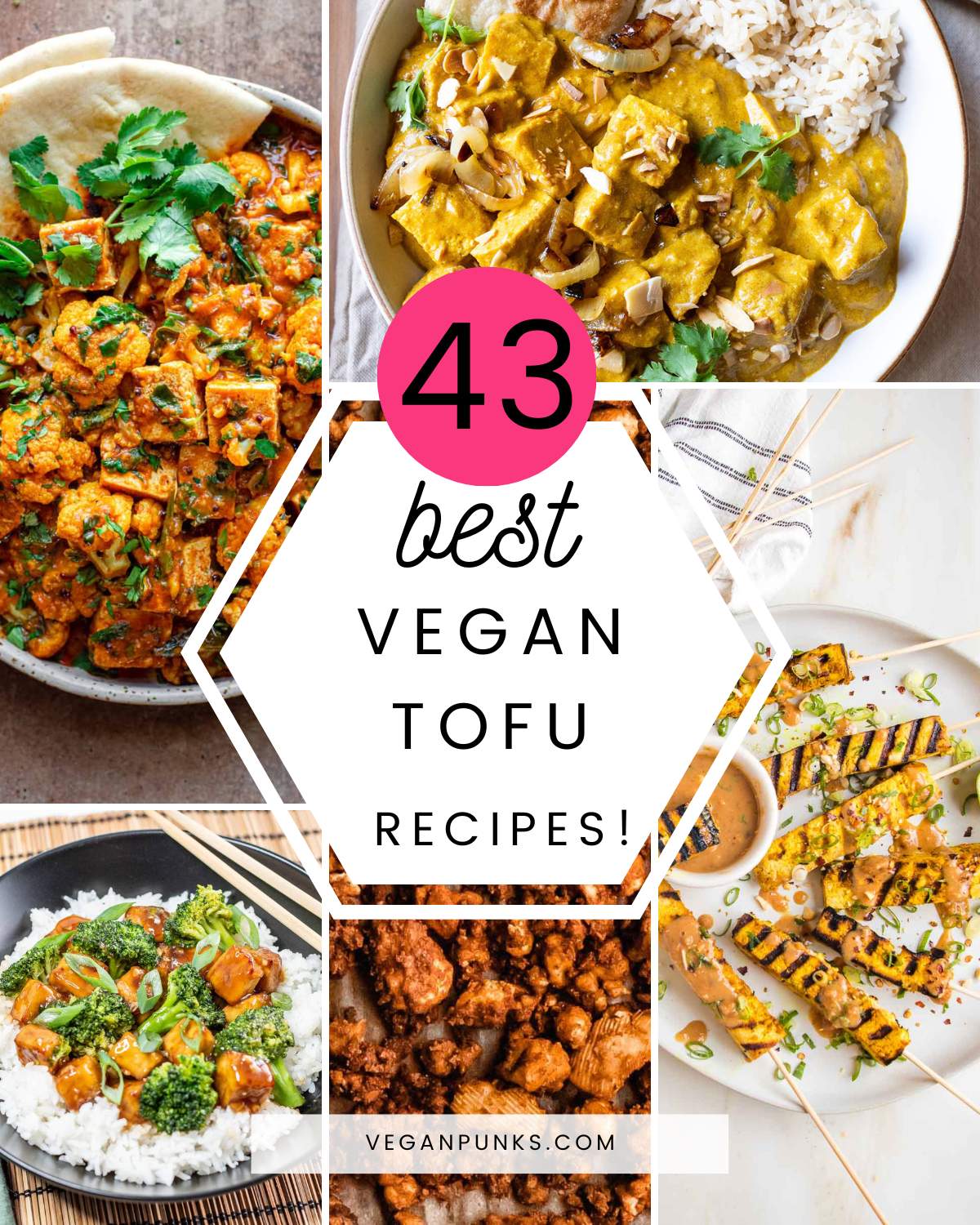 Jump to:
🤔 But first, what is tofu?
Tofu, also known as bean curd, is a protein-rich, soy-based food product that has gained widespread popularity for its adaptability in a wide array of plant-based meals. This unassuming, neutral-flavored ingredient has the unique ability to absorb the flavors of the dishes it's prepared with, making it a staple in vegan and vegetarian cuisine. Tofu can sometimes get a bad rap, but this list is here to prove that to be entirely wrong. Plus they're all super easy to make, are a great source of protein and so delicious!
🥡 Stir Fries
🍛 Curry with tofu recipes
🥗 Light Bites
🍜 Hearty Mains
🍰 Desserts
💭 FAQs
🌟 Summary
This is the greatest collection of delicious tofu recipes, featuring something for everyone. Even though tofu recipes get a bad reputation sometimes, the key is using the correct type tofu and following the easy techniques in each recipe, to get the best result. But, have we missed anything? What are your favorite vegan tofu recipes? Let us know in the comments!