It's easy to make vegan party food! And with the summer party season just around the corner, we thought it was about time to put together a list of all the best vegan party food ideas out there. It's perfect for a good old fashioned street party, block party or even a garden party.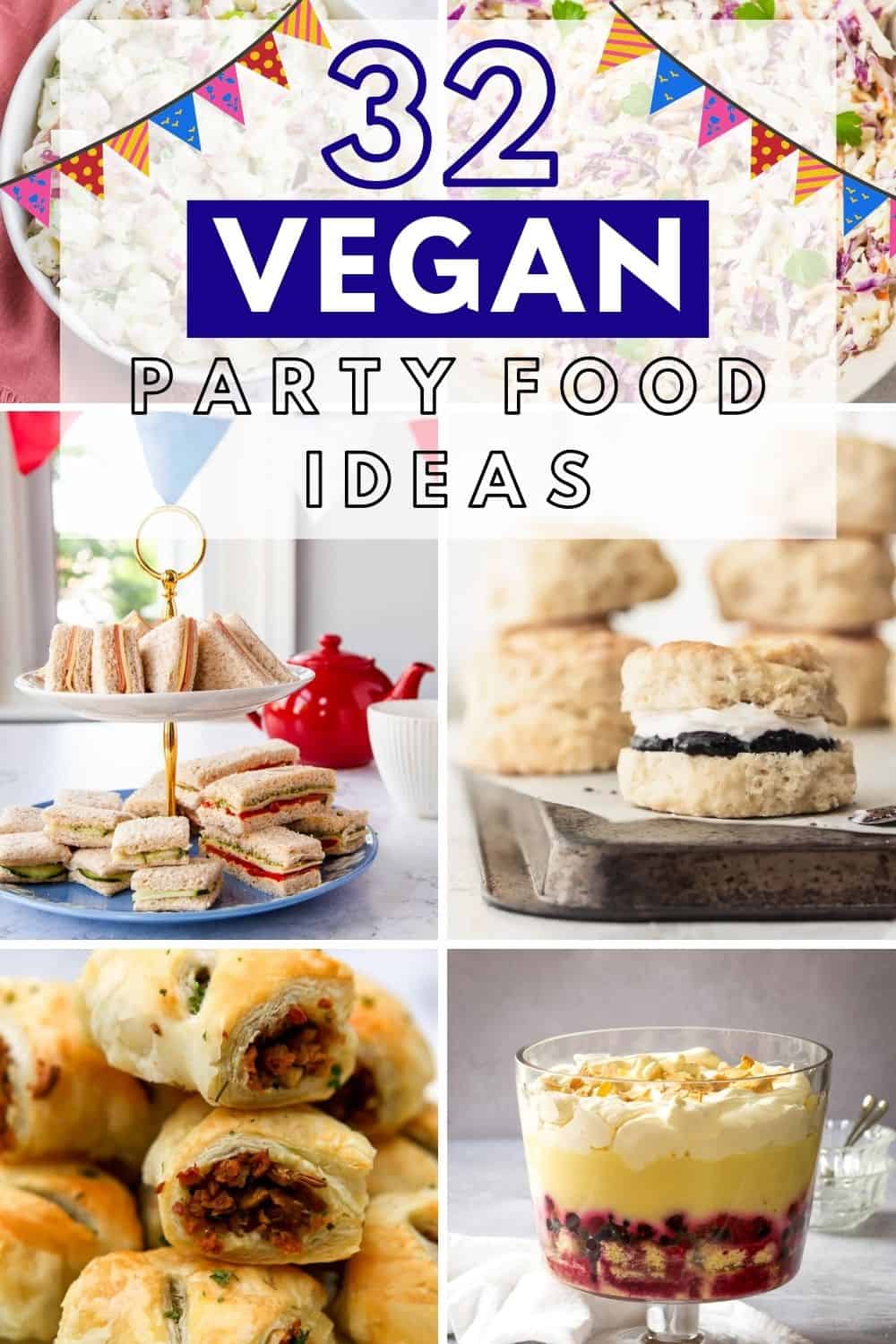 Jump to:
Whether it's a birthday celebration, a summer garden party or even a lovely little picnic, we've got you covered with this list of amazing vegan party food.
So, here's some amazing vegan party food we think you should make! And don't worry, it's not all cucumber sandwiches and crudites, it's real party food done vegan that's totally delicious. All the classics and no scrimping!
🥪 Savoury Vegan Party Food
🥗 Salads & Dips
🍰 Sweets
So, there we have it. Everything you need to cater for vegans at a garden, street party or any other celebration. Have we included your favourite vegan party food snacks? If not, let us know your favourites in the comments.
More recipe inspiration