Valentine's Day is a special occasion celebrated by couples all over the world to express their love and affection. Many people choose to celebrate with a special dinner, and for those who follow a vegan lifestyle, finding delicious and romantic recipes can be a challenge. However, there's no reason that vegans need to miss out. There are so many vegan valentine's day recipes to choose from in this round-up, we're spoilt for choice!
Any combination of the recipes below will create a delicious, cruelty-free romantic vegan dinner that is just as gorgeous as any other dinner. Spoiler: there's a lot of food from Italy included here.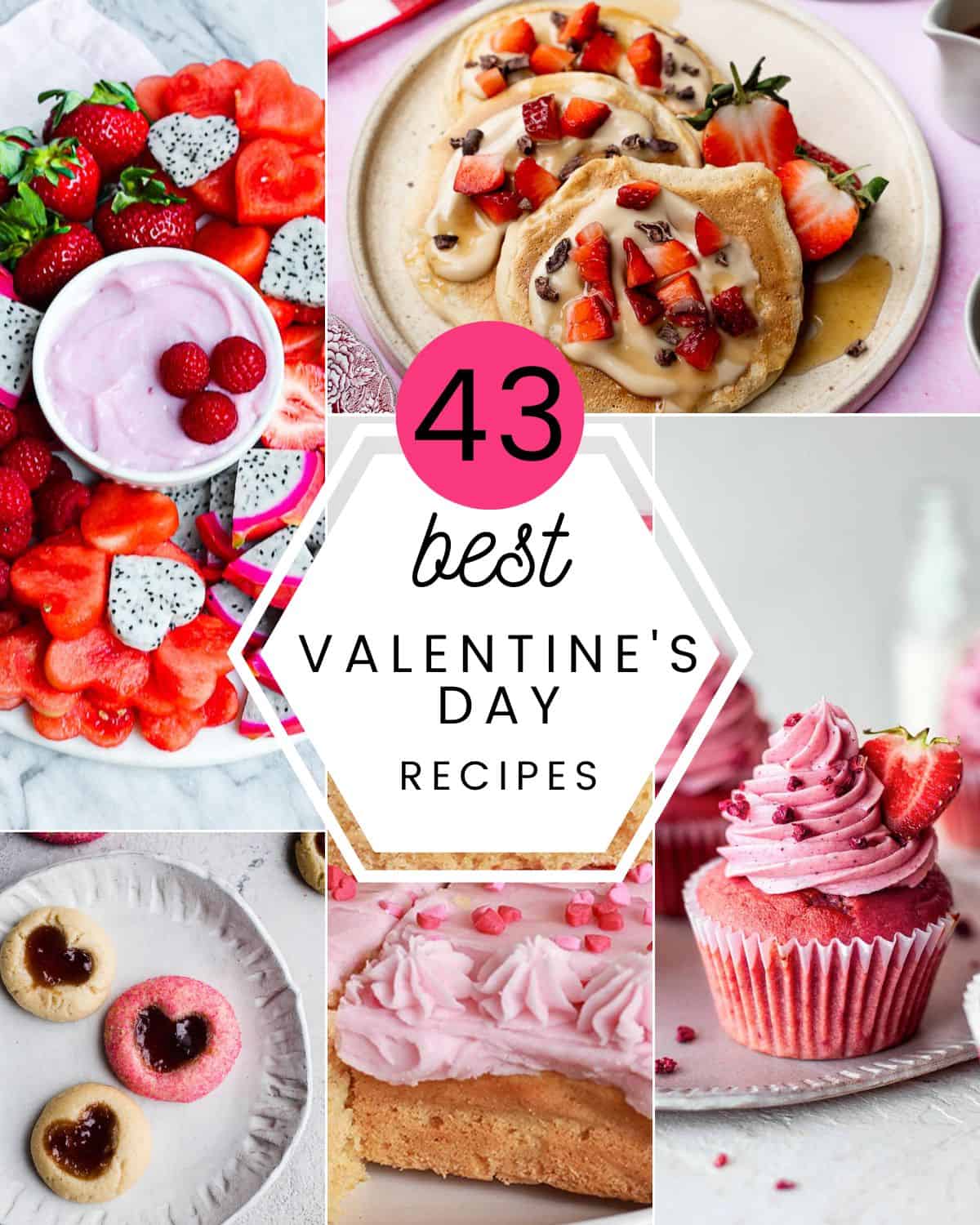 Jump to:
🥞 Valentine's Day Recipes for Breakfast
Vegan Valentine's Day recipes would be incomplete without breakfast recipes! So let's start at the top. It's the most important meal of the day, so why not treat your better half to a bit of breakfast in bed?
🥗 Valentine's Day Appetisers
Kick off your romantic vegan dinner with an extra special starter! The hardest part will be choosing which one.
🍝 Vegan Valentine's Main Course
Have an extra special day with any one of these delicious main courses. Treat your sweetheart to a homemade dinner and you're sure to be in their good books for a while!
🧁 Vegan Valentine's Day Desserts
Celebrate with an indulgent dessert on the holiday of love! These are our favourites.
💝 Sweet Treats & Edible Gifts
🍸 Drinks
💭 FAQs
By incorporating these recipes into your celebration, you can show your significant other how much you care, while also following a plant-based lifestyle. Whether you are cooking for a romantic dinner for two or having a cozy night in, these vegan Valentine's Day recipes are sure to please. Happy Valentine's Day!
🍛 More recipe inspiration