Celery leaves are a versatile ingredient that add a unique flavor and texture to various dishes. However, there are times when you might find yourself without this herb in your kitchen. Whether you're looking for a substitute due to unavailability or simply want to explore new flavors, there are several excellent alternatives to celery leaves.
In this blog post, we'll delve into the world of celery leaves substitutes, exploring the best options for enhancing your recipes when celery leaves are not at your disposal. And all of these celery substitutes can be found at most grocery stores.
🤔 What are celery leaves?
Celery leaves refer to the green, leafy components of the celery plant, often attached to the celery stalks. These leaves are an integral part of the celery plant and possess a distinct flavor profile that sets them apart from the crisp, pale stalks.
Resembling flat, serrated parsley, celery leaves exhibit a fresh, herbaceous taste with mild peppery undertones, contributing a unique aromatic quality to various dishes, often found in Thai cuisine, it could be served in a morning glory recipe, or Thai vegetable stir fry, for example.
While celery stalks are commonly used in salads, soups, and snacks, the leaves are equally versatile and can be employed to enhance the flavor of stocks, stews, and garnishes. Their culinary application extends beyond mere decoration, as they can add depth and a subtle hint of celery flavor to a diverse range of recipes. Despite sometimes being overshadowed by the more prominent stalks, celery leaves are a valuable and flavorful component in the world of culinary exploration.
🌿 The best substitutes for celery leaves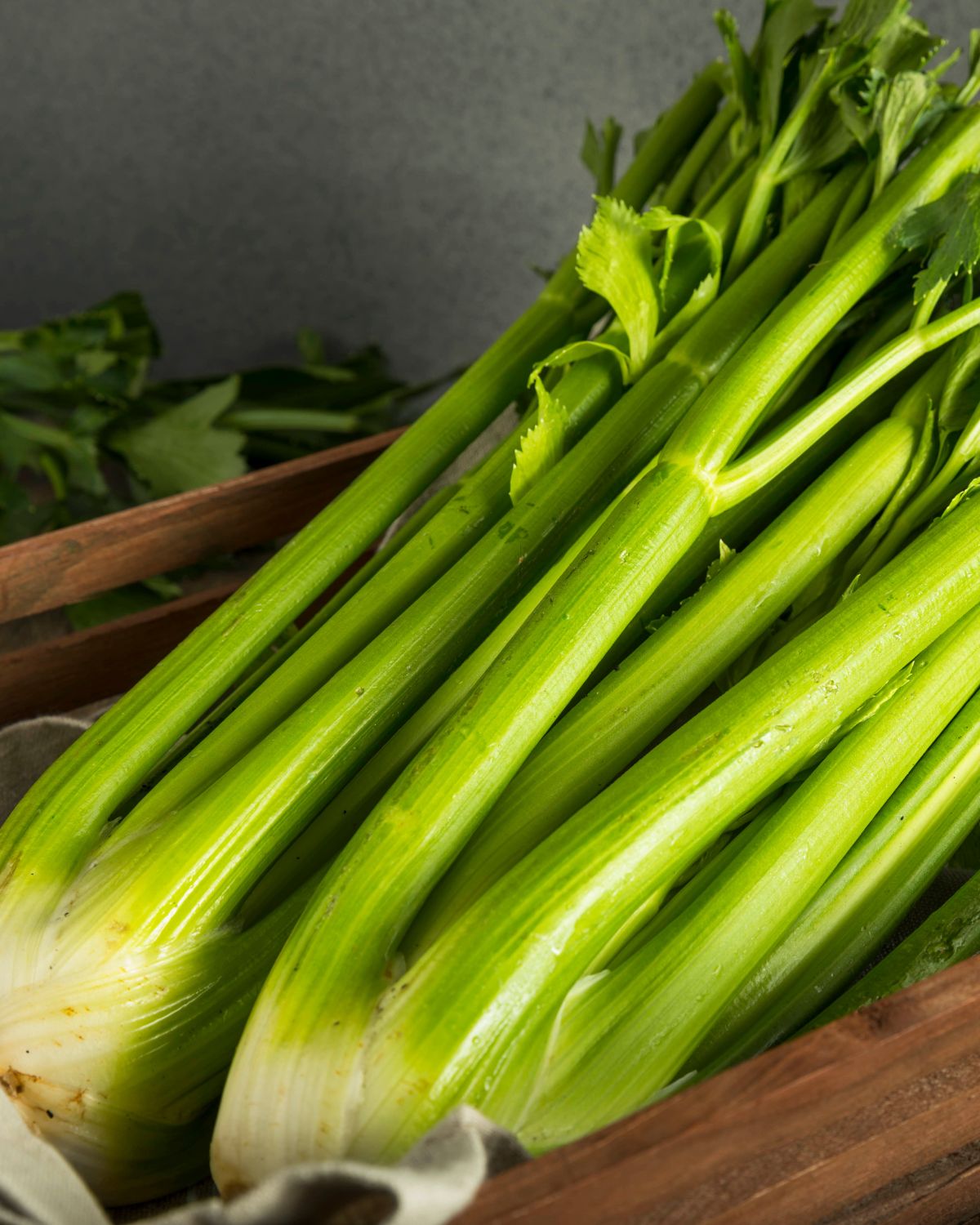 1. Celery stalks
While celery stalks are usually associated with their crunchy texture and mild flavor, they can serve as a great substitute for celery leaves in certain recipes. Finely chop the celery stalks and incorporate them into salads and soups. The chopped celery brings a refreshing and slightly peppery taste, especially in raw dishes. So it maintains the essence of celery in your dish but without the celery leaves. While they will add a different texture, once cooked they will go soft. You'll just be missing the leafy look.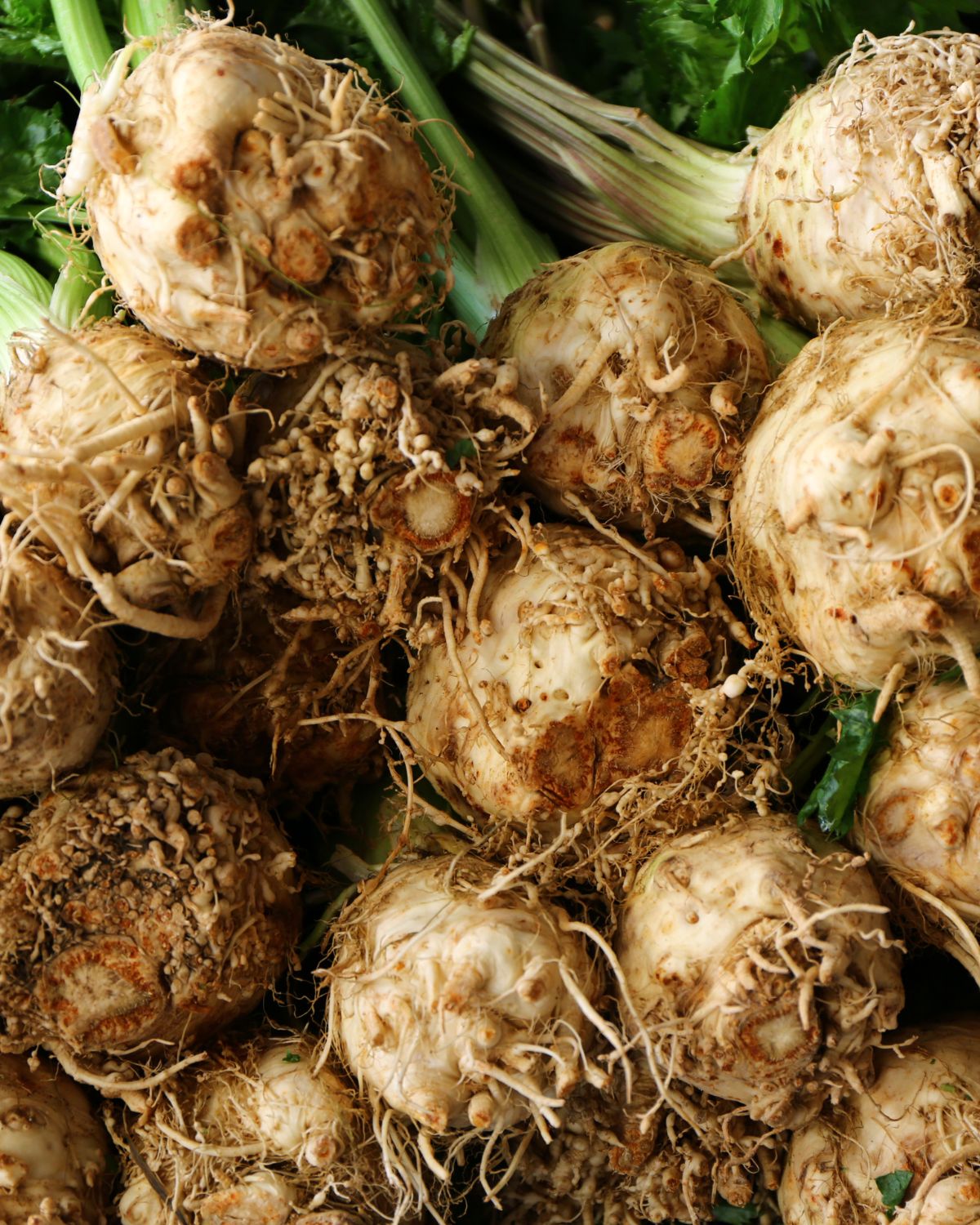 2. Celeriac (celery root)
Celeriac, also known as celery root (as it is quite literally the root of a celery plant), offers a unique alternative to celery leaves. This knobby, brown root vegetable has a distinct earthy flavor and can be used in soups, stews, and purees as a substitute for celery leaves.
Peel and finely chop the celeriac to incorporate its robust taste and texture into your recipes. The earthy notes and strong flavor of celeriac add depth to dishes, making it a great alternative when fresh celery leaves are unavailable.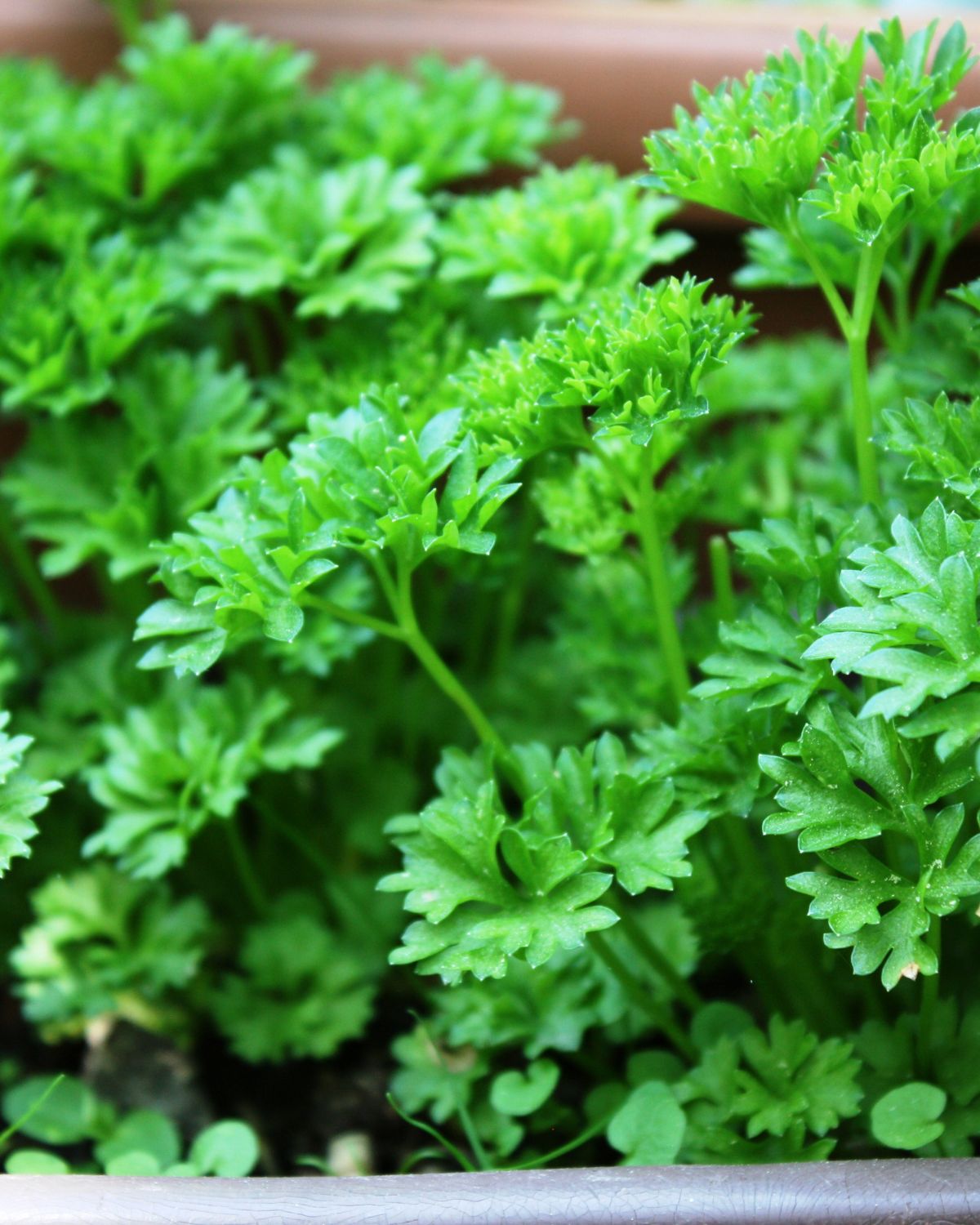 3. Parsley
Parsley (or flat-leaf parsley) is an excellent substitute for celery leaves, offering a similar fresh and slightly peppery flavor. Its vibrant green color, mild taste and leafiness make it an ideal replacement in salads, soups, and garnishes. Whether you choose flat-leaf or curly parsley, you'll find that it complements a wide range of dishes, providing a hint of brightness that mirrors the essence of celery leaves. Consider using parsley in equal amounts as a celery leaf substitute to maintain the balance of flavors in your recipes.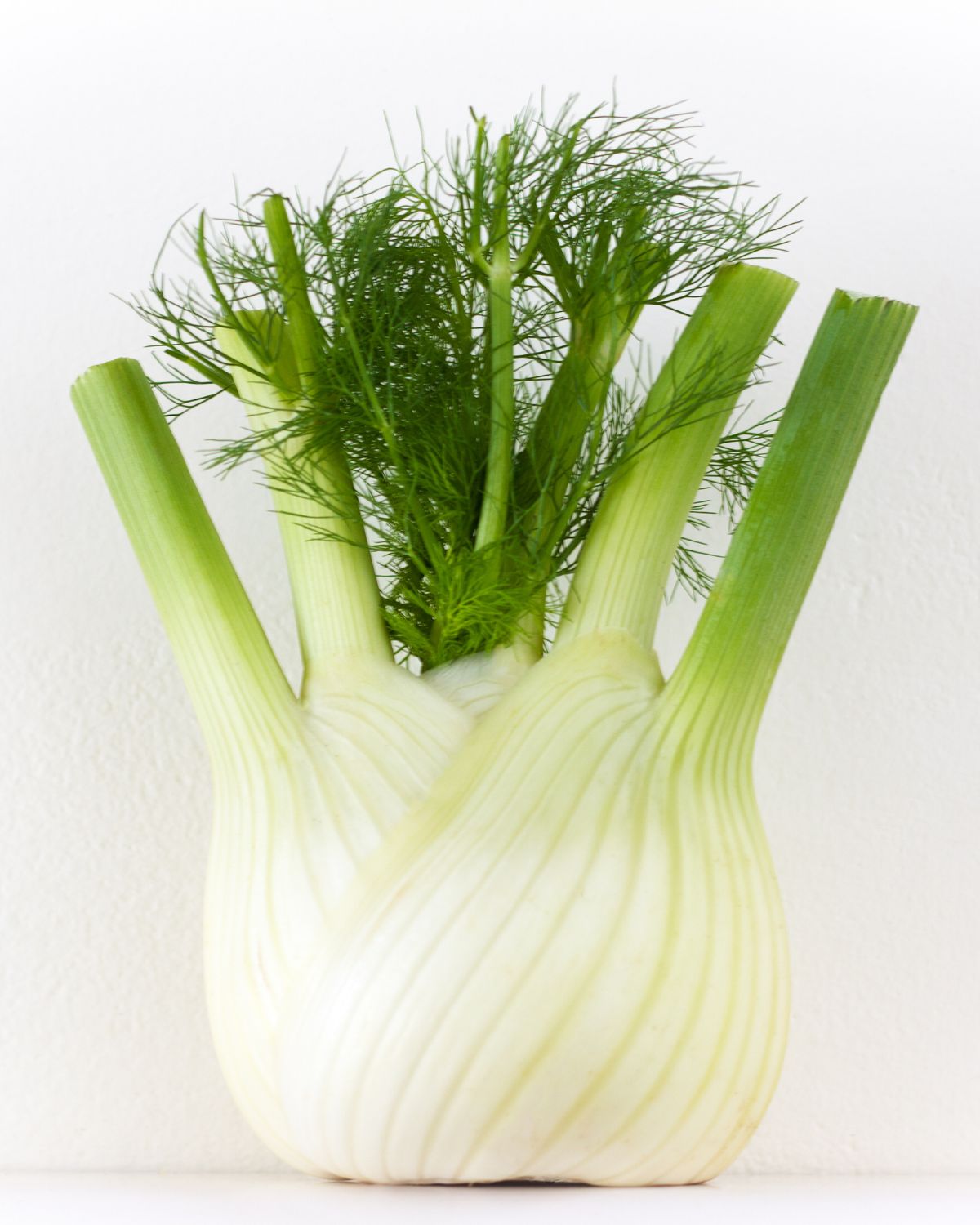 4. Fennel stalks or fronds
Fennel fronds, the feathery green leaves of the fennel plant, can serve as a flavorful substitute for celery leaves, especially in dishes that benefit from a hint of anise flavor. Finely chop the fronds and sprinkle them over salads or roasted vegetables. The aromatic and slightly sweet notes of fennel fronds can enhance the overall taste of your recipes, providing a refreshing alternative to celery leaves. This will work especially well in French cooking or Italian cooking that would usually need a celery flavor. Plus, if you haven't got fresh fennel fronds, you could use fennel seeds - in a pinch!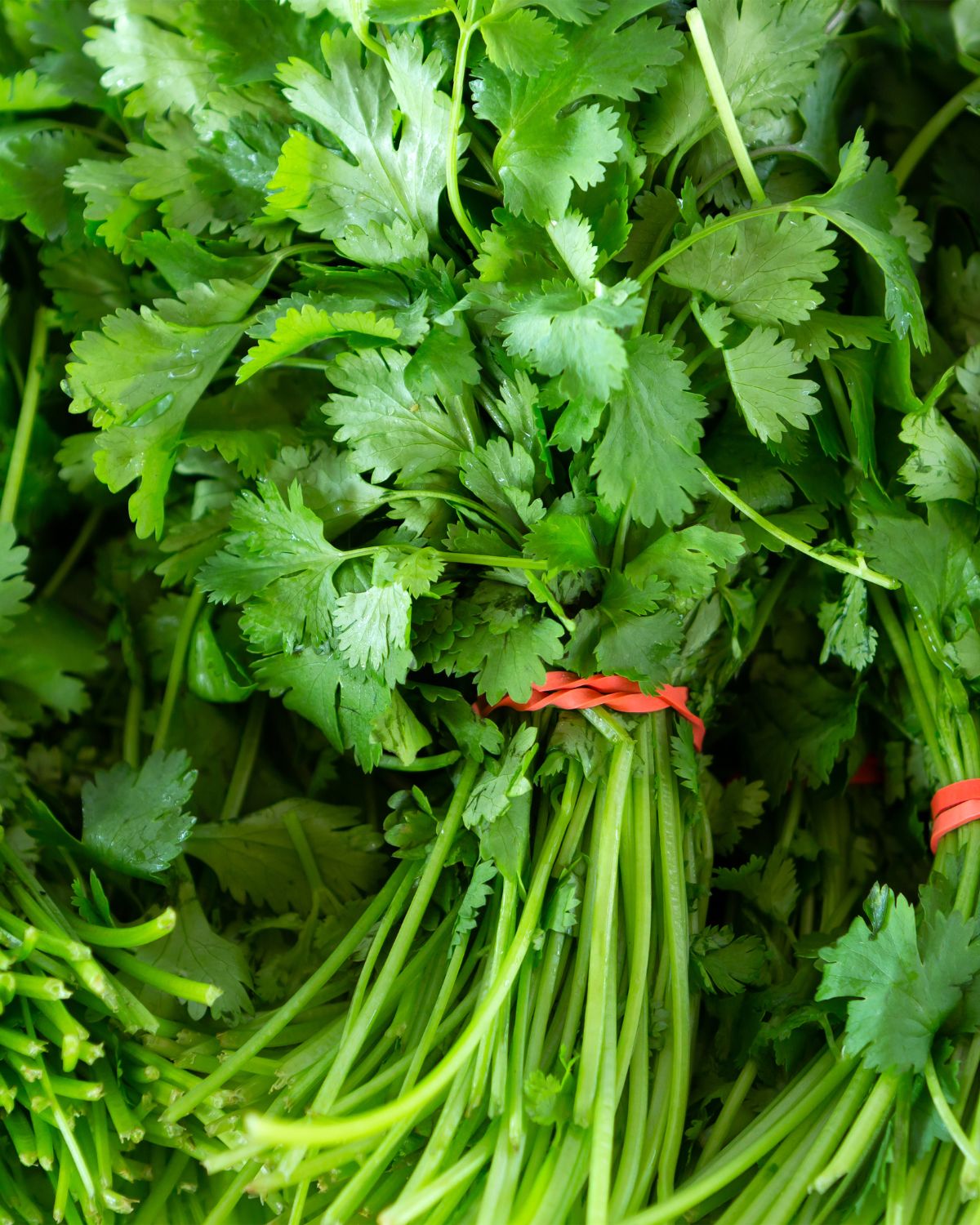 5. Coriander (cilantro)
Cilantro, also known as coriander leaves, can add a unique and zesty flavor to your dishes as a substitute for celery leaves. Its citrusy and slightly peppery notes make it an excellent choice for cooked dishes like soups and stews, but will also add an aromatic flavor to salads.
Keep in mind that cilantro has a distinct taste, so adjust the quantity based on your personal preferences and the flavor profile of your recipe. This substitution works particularly well in many cuisines from around the world because it is a versatile herb. Try it in Chinese or Thai food. It adds an aromatic edge to many traditional dishes.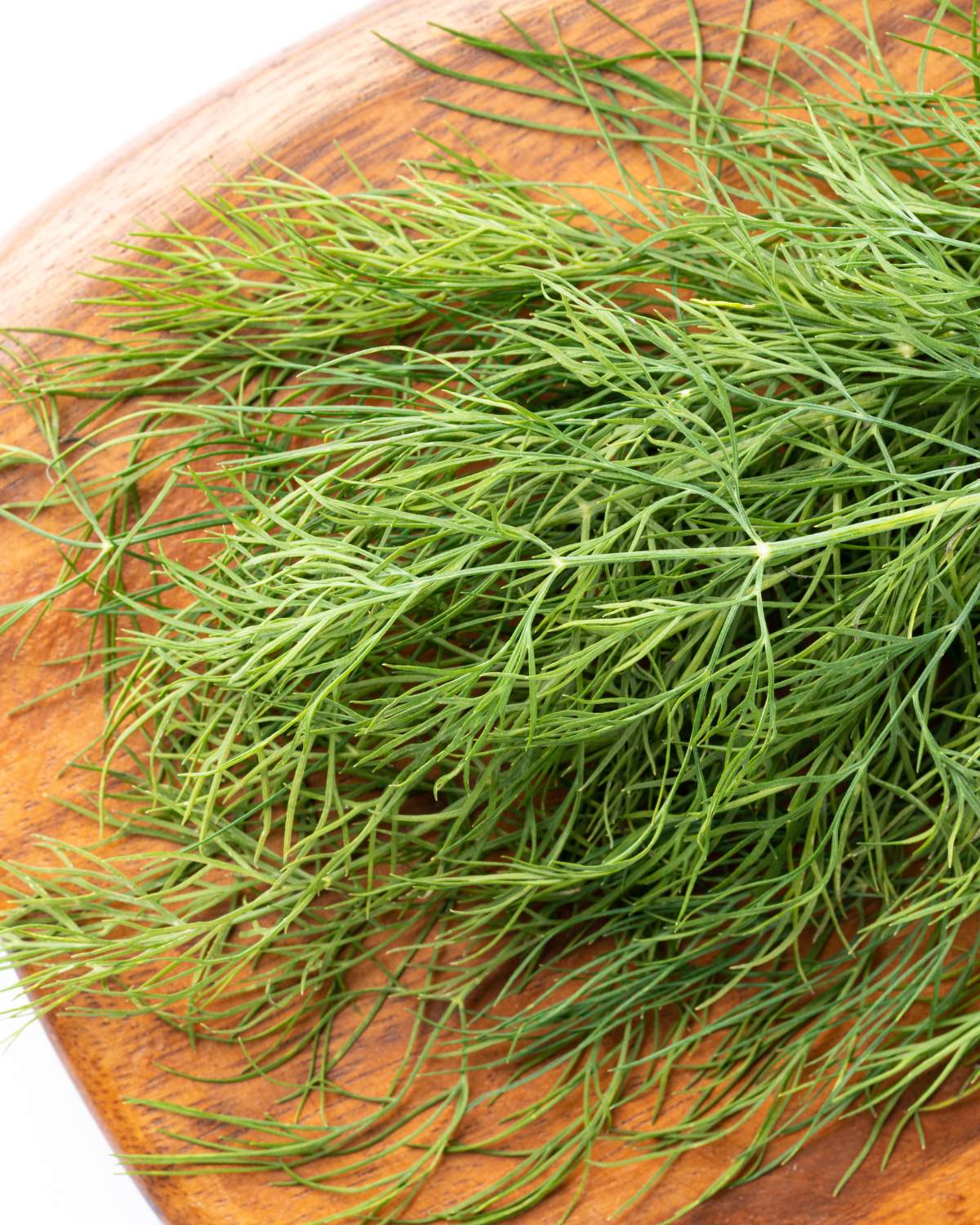 6. Fresh dill
Dill offers a fresh and slightly sweet flavor that can effectively replace celery leaves in various recipes. Known for its feathery green leaves and aromatic profile, dill pairs well with salads, and dressings. When using dill as a celery leaf substitute, consider using it in smaller quantities initially, as it has a stronger flavor and can be quite potent. Experiment with adding dill to your favorite dishes to discover how it can elevate the overall taste and aroma.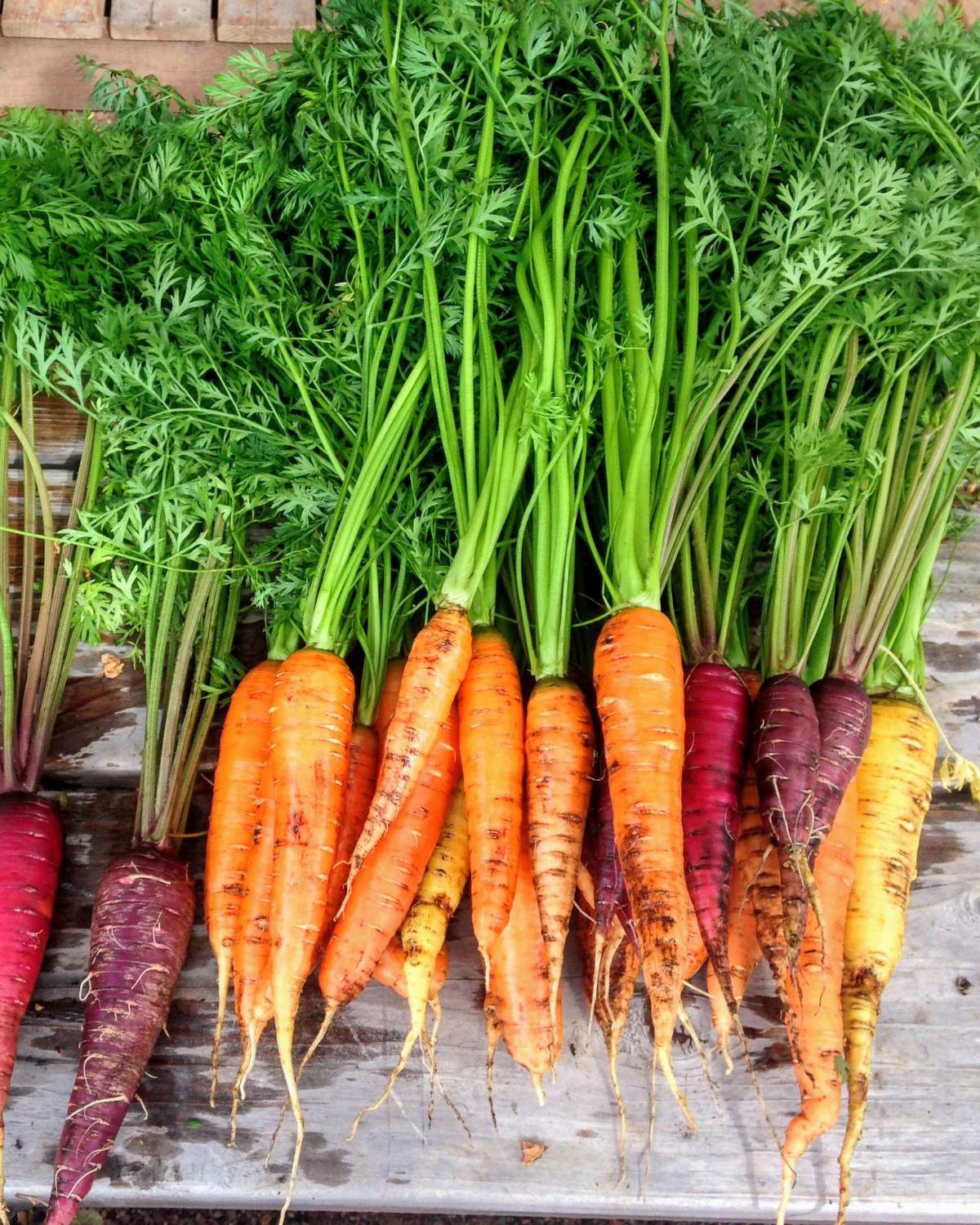 7. Carrot greens
Carrot greens, often overlooked, can be a good substitute for celery leaves, offering an earthy and slightly bitter flavor and a similar texture. Rich in nutrients, carrot greens can be chopped and used in salads, soups, stews or pesto. Ensure that the greens are fresh and tender for the best results. This substitution not only adds a unique flavor but also contributes to reducing food waste by utilizing the entire vegetable.
👩‍🍳 What not to use
Celery seeds
While celery seeds can be a potent substitute for celery leaves as they have a similar taste, they may not be an ideal option in all recipes due to their concentrated flavor. The intense, slightly bitter taste of celery seeds can easily overwhelm a dish when not used appropriately. Meaning it's not a very good celery substitute.
In certain recipes, such as salads or dishes requiring a milder flavor, the strong, pungent nature of celery seeds might not complement the overall taste profile. Additionally, their small size makes it challenging to achieve the same texture as celery leaves, impacting the visual appeal and mouthfeel of the dish.
Celery salt
While celery salt might seem like a convenient option to substitute for celery leaves, it comes with its drawbacks that may make it less suitable for certain recipes. Celery salt is a combination of ground celery seeds and table salt, and its primary flavor is often dominated by the salt content. This can lead to an unintended increase in sodium in your dish, which may affect its overall taste.
Moreover, the strong salty undertones may overshadow the nuanced flavor of celery leaves, especially in recipes where a milder and fresher herbal essence is desired. In dishes that benefit from the distinctive aroma of fresh celery leaves, celery salt may not be the most appropriate substitute.
💭 FAQs
Do celery leaves add flavor?
Yes, celery leaves add flavor to dishes. They have a unique taste that is slightly peppery and herbaceous, contributing to the overall flavor profile of a recipe. While the stalks of celery are known for their crisp texture, the celery leaves offer a more delicate and aromatic quality, making them a valuable ingredient in various culinary applications.
What can I use in place of celery leaf?
For a celery leaf substitute, consider using celery stalks, parsley, cilantro, dill, or carrot tops. These options all make a perfect substitute. Each brings its own flavor profile, allowing you to tailor the substitution to your specific dish. Steer clear of celery seed and celery salt.
What has green leaves like celery?
Various herbs and vegetables, such as parsley, cilantro, dill and carrot greens have green leaves that somewhat resemble celery leaves. These options provide alternatives depending on the flavor and texture you're seeking in your recipe.
What to use in place of celery stalks?
When seeking a celery substitute, consider using fennel stalks, green onion, bok choy, celery flakes, green apple or even green bell peppers. Each of these alternatives offers a crisp texture and a mild, refreshing flavor that can work well in salads and stews or as a crunchy snack. Celery has a high water content so it's worth considering this. Choose the substitute based on your recipe's specific requirements and your taste preferences.
🌟 Summary
It's hard when you're missing an ingredient for a recipe you want to make! However, with the right substitute, any recipe could be possible...
The substitutes for celery leaves discussed in this blog post offer a diverse range of flavors, allowing you to tailor your dishes to your taste preferences and the specific requirements of your recipes. Whether you opt for the classic parsley, the zesty cilantro, or the overlooked carrot top, each substitute brings its own unique character to the table.
Just remember not to use celery seeds or celery salt, as they can dramatically change the flavor of a dish, when you're just looking for the celery leaf flavor.
Experimenting with these celery leaf substitutes not only broadens your culinary horizons but also opens the door to discovering new and exciting flavors. The key is to start with small amounts, taste as you go, and adjust based on your preferences. Embrace the opportunity to try something different and elevate your dishes with the rich tapestry of flavors that these substitutes for celery leaves can provide.