Come on a culinary journey through some delightful Indian zucchini recipes, from zucchini curry to zucchini stir fry, that will tantalize your taste buds and introduce you to profound Indian flavors, that will no doubt be cooked on repeat!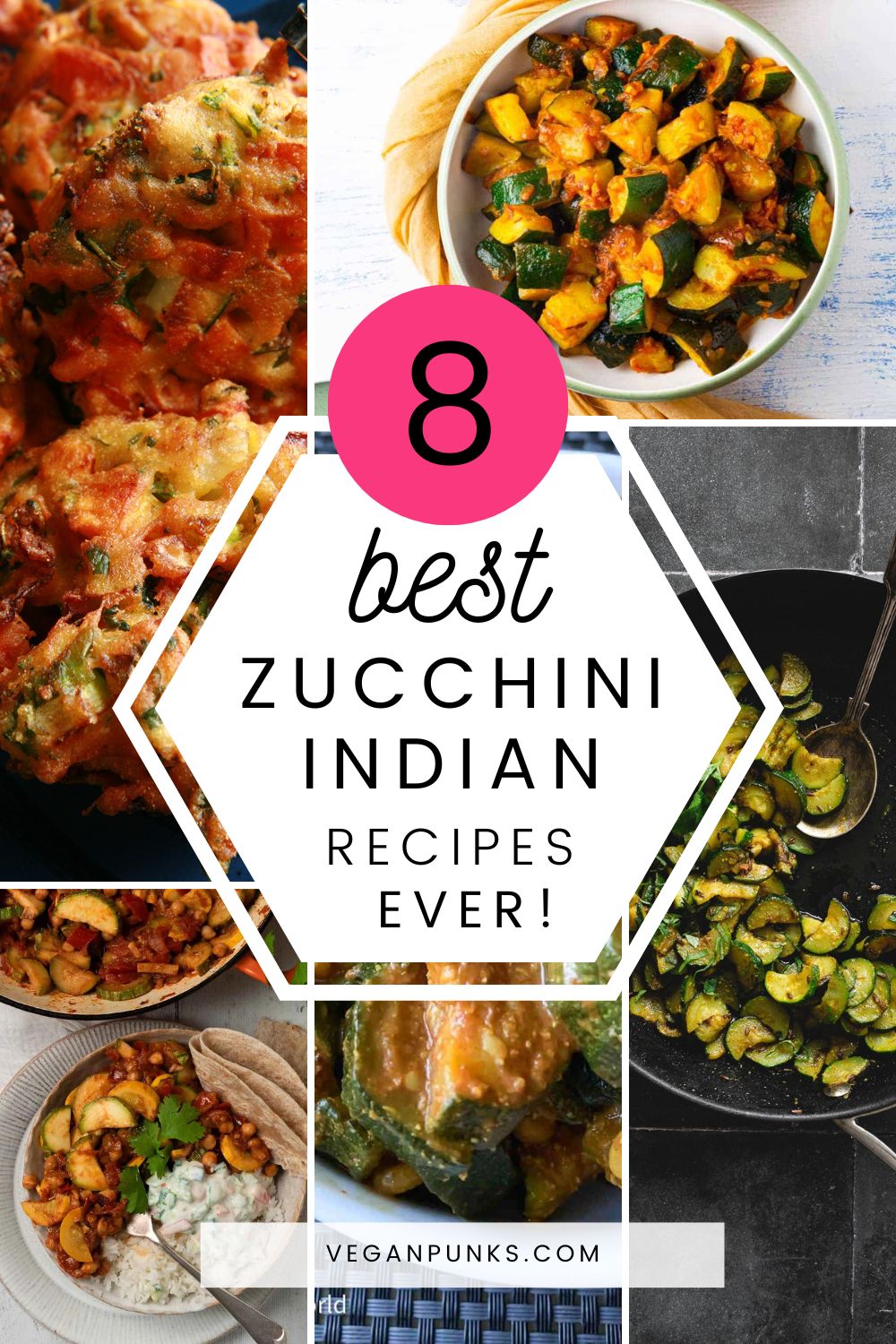 Jump to:
🥒 The Versatile Zucchini
Zucchini, known by different names such as courgette in the UK, is a versatile and nutritious vegetable. It is also called 'Koosa' in some parts of India. This summer squash belongs to the gourd family and boasts a range of benefits that make it a popular choice in various cuisines around the world.
Methods of cooking zucchini include:
- Baked zucchini
- Zucchini Stir Fry
- Deep Fried
- Air Fried
- In Stews
- Zucchini Curry
Indian cuisine is celebrated worldwide for its vibrant flavors, rich spices, and diverse range of dishes. Indian cooking is known for pairing many vegetables with fragrant spices, and zucchini, also known as courgette, summer squash or yellow squash, is an excellent example that is used in many Indian dishes. Zucchini, with its mild flavor and tender texture, blends seamlessly with Indian spices and ingredients.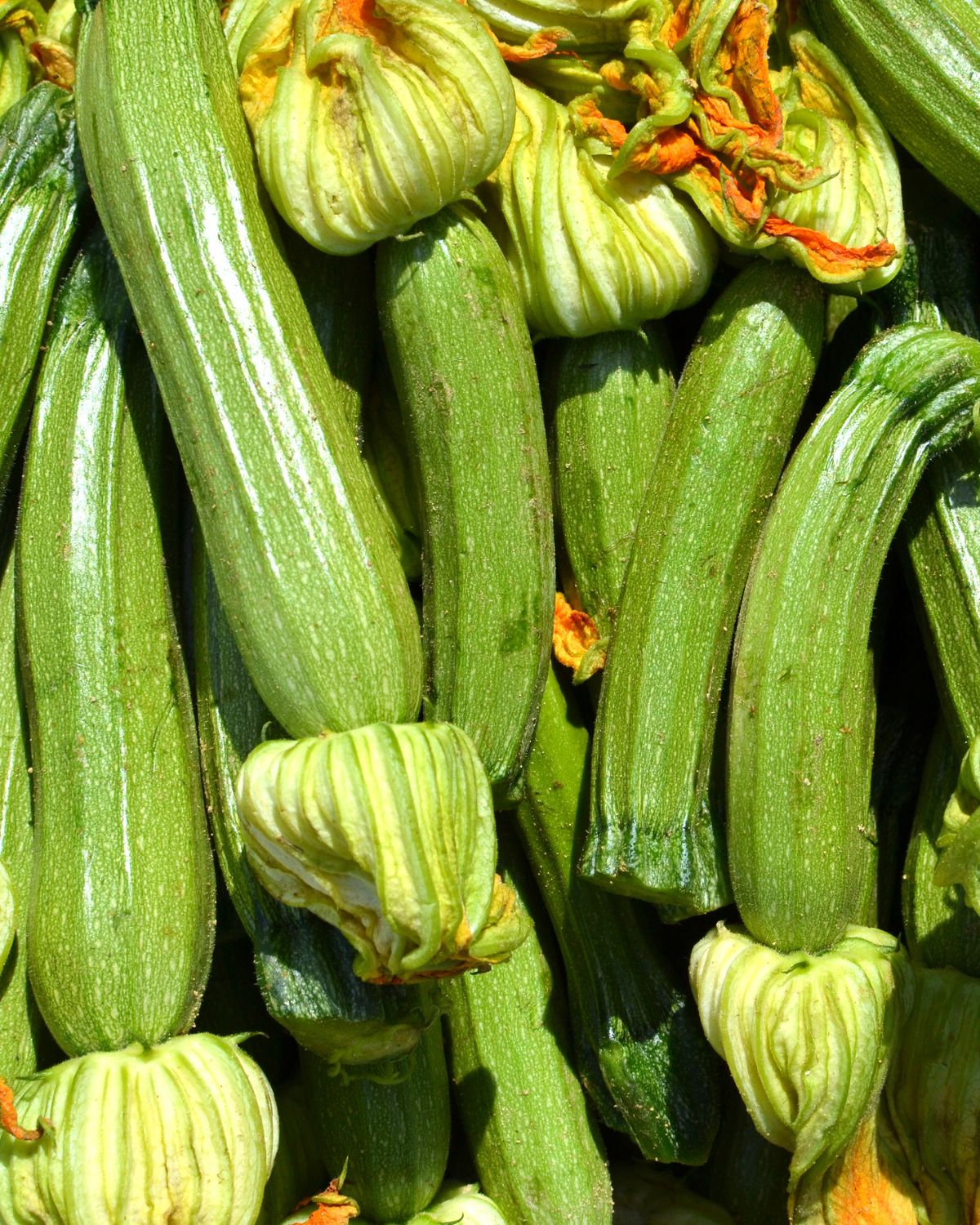 🌟 Benefits of Zucchini
Nutrient-Rich: Zucchini is a nutritional powerhouse, packed with vitamins and minerals such as vitamin A, potassium, and folate.
High in Fiber: The fiber content in zucchini supports digestive health and can aid in weight management by promoting a feeling of fullness.
Antioxidant Properties: Zucchini is a good source of antioxidants, including lutein and zeaxanthin, which are beneficial for eye health.
Water: With a high water content (over 90%), zucchini helps keep you hydrated.
Low calorie: we're not in the habit of counting calories around here, but a zucchini is actually one of many low-calorie vegetables, coming in at 19 calories per cup.
Check out all these nutritional facts about zucchini.
☀️ Seasonality of Zucchini
Zucchini is at its peak during the summer months, typically from June to September in the Northern Hemisphere. This is when you'll find the freshest and most flavorful zucchinis in local markets and grocery stores. Utilizing seasonal produce ensures that you're enjoying vegetables in their prime, both in terms of taste and nutritional value.
🇮🇳 Indian Zucchini Recipes
1. Zucchini and Carrot Pasanda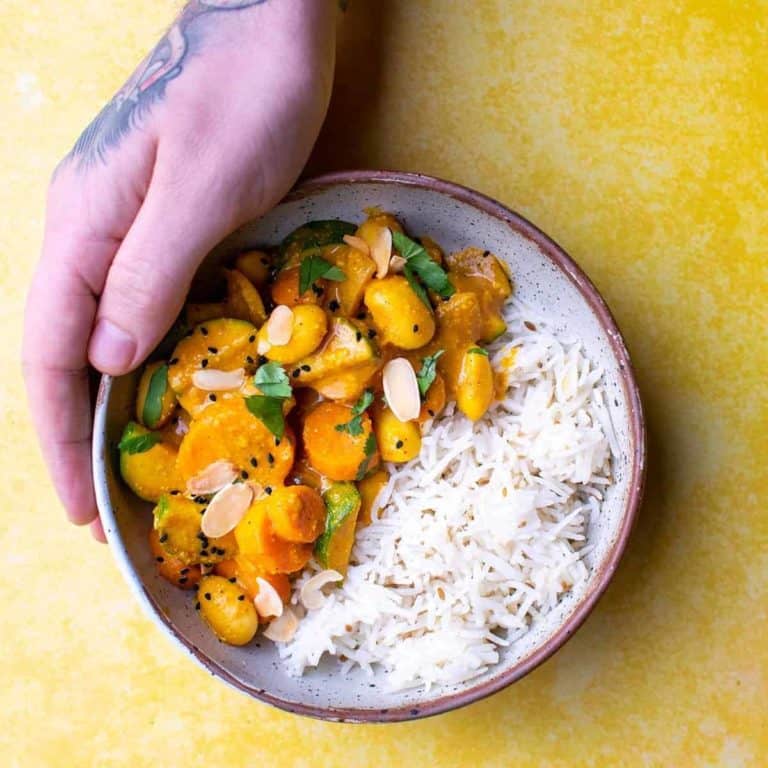 Check out this recipe
Pasanda is the perfect choice if you're after a mild and creamy curry. If you have a glut of zucchini or courgette, then it is the perfect type of zucchini curry to cook. It's perfectly creamy, with mild spices, a great base of chopped onions and garlic, as well as added butter beans for protein. With garam masala, cardamom pods, coriander powder and a rich yogurt gravy, this is my favourite type of zucchini curry recipe. And if you want it a bit spicier? Just add a little bit of red chili powder. It keeps well in an airtight container so can be used for meal prep too! Serve with Indian naan bread and brown rice.
2. Zucchini Curry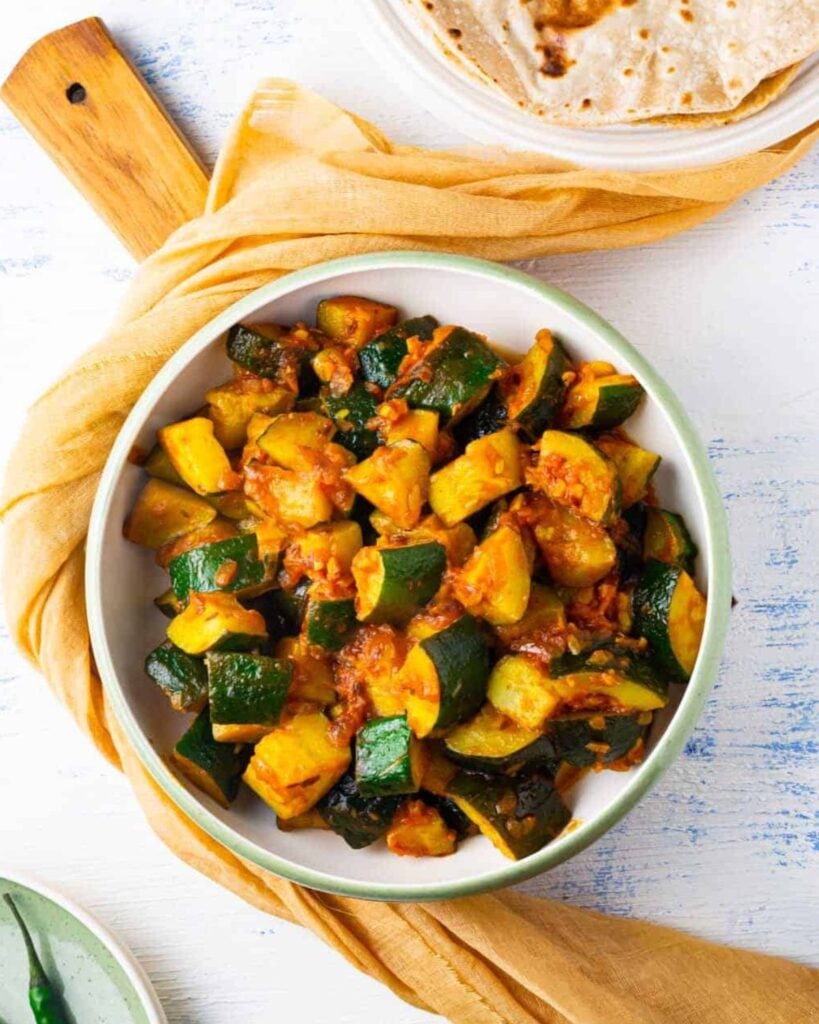 Check out this recipe
Ready in: 15 minutes
Recipe by: The Flavor Bells
One of the most common Indian zucchini recipes is the zucchini sabzi. This quick and easy stir-fry uses super simple ingredients. It is spiced with garam masala, cumin seeds and turmeric powder, plus it's mixed with tomato paste, asafoetida and ginger to create a symphony of flavors that dance on your palate. It's an easy Indian style zucchini sabzi that's a healthy option, plus, it's gluten-free.
3. Courgette Curry with Chickpeas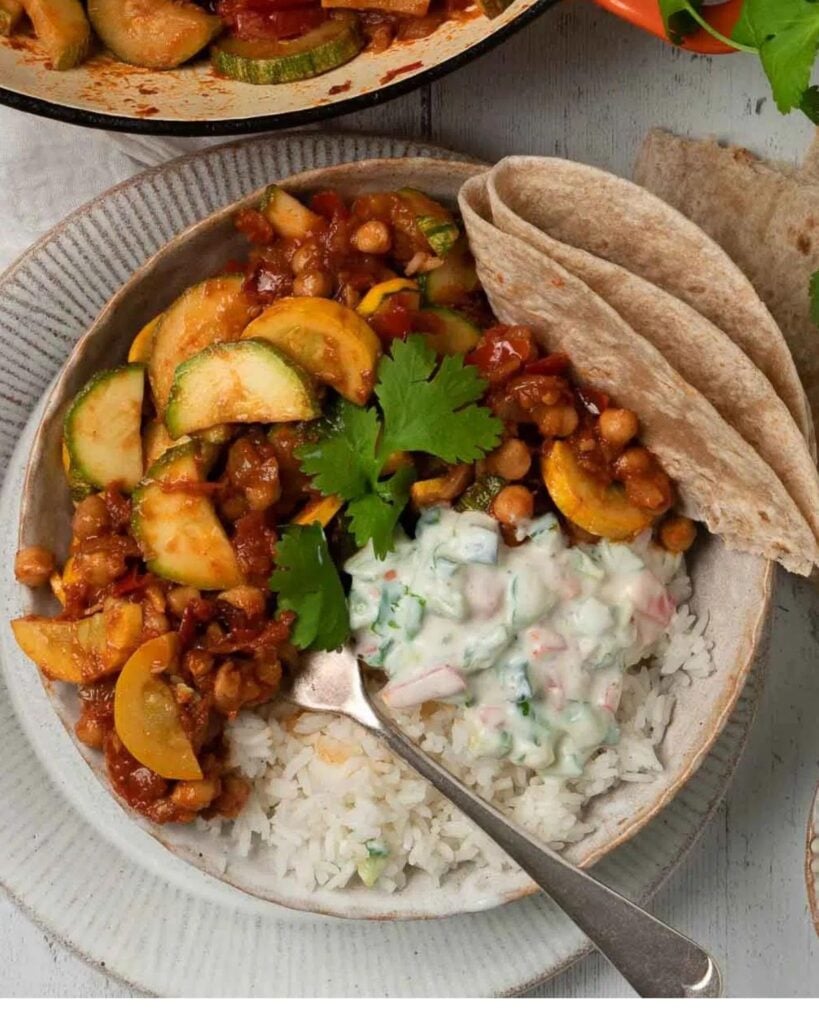 Check out this recipe
Ready in: 1 hour
Recipe by: The Vegan Larder
This flavorful courgette curry combines zucchini and chickpeas in a rich tomato-based sauce. It's a hearty and delicious main course that's perfect for an Indian-inspired feast or a cozy Friday night in. Top with fresh chopped coriander leaves, whole wheat flour chapatis and a bit of refreshing raita. And if you have any left over, mix in some coconut milk for a tasty variation on the recipe!
4. Zucchini Curry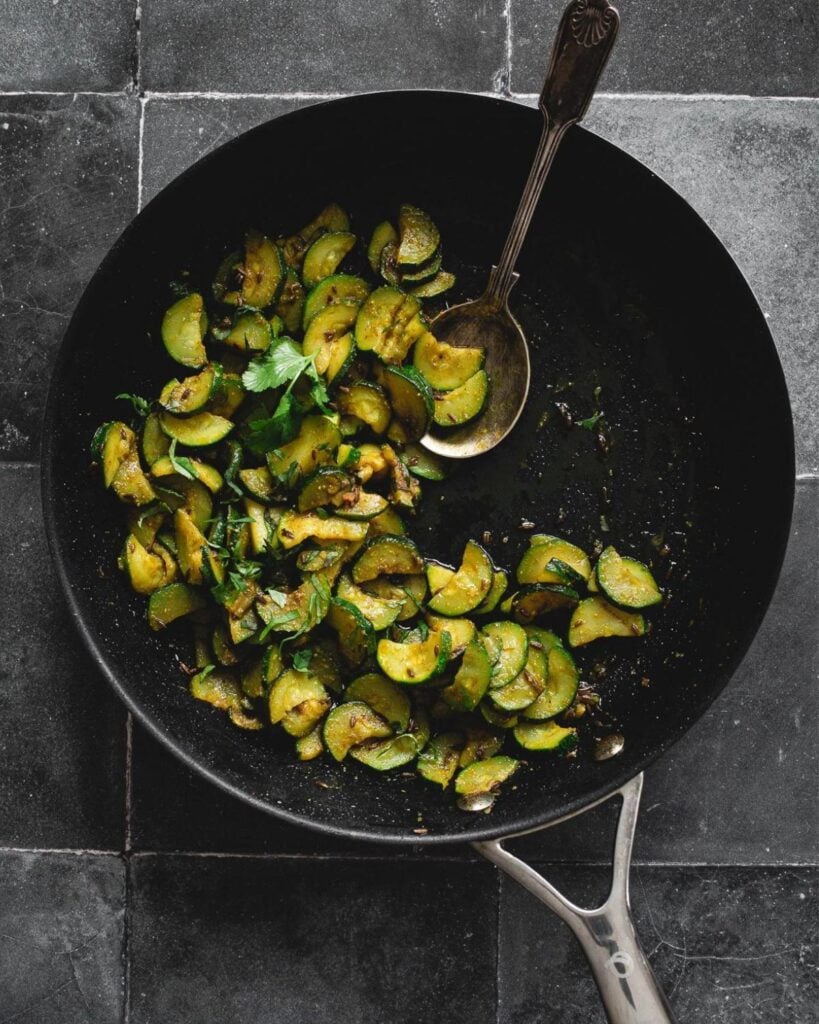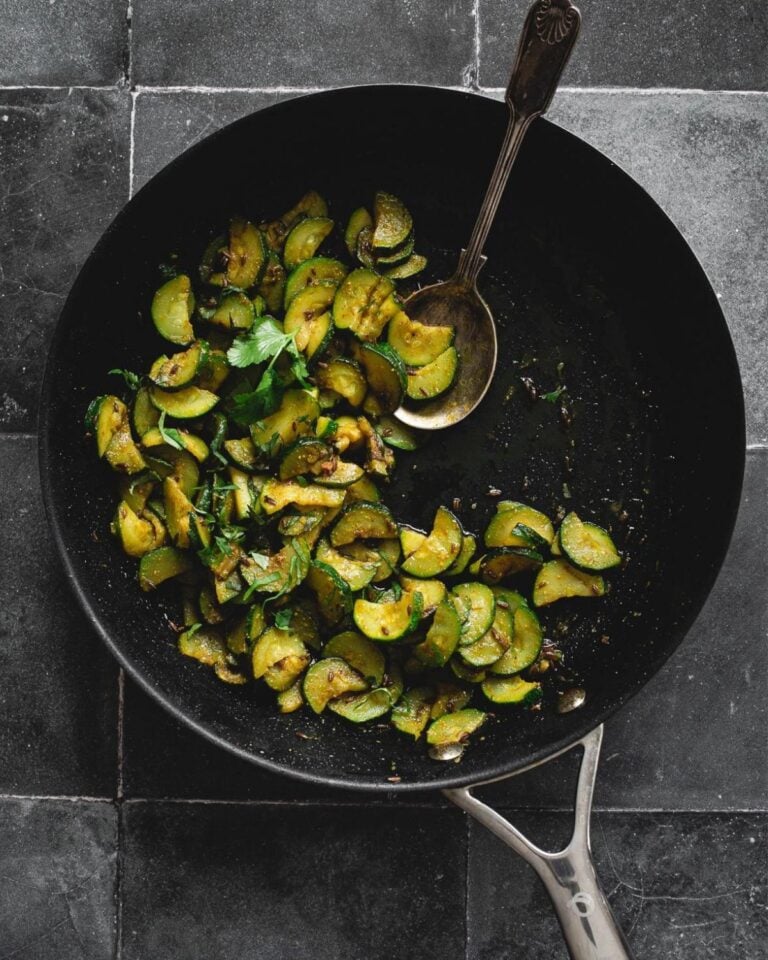 Check out this recipe
Ready in: 15 minutes
Recipe by: J Cooking Odyssey
This Pakistani and Indian style Zucchini Curry (AKA Indian courgette curry) is a simple recipe that can be prepared in less than 20 minutes. Using chopped zucchini paired with cumin seeds, chili powder and turmeric powder, it is an easy dry zucchini curry that makes a great side dish. This delightful curry showcases the versatility of zucchini in Indian cooking. Serve zucchini curry with dal and homemade roti for a delicious feast.
5. Zucchini Kofta Curry
Check out this recipe
Ready in: 35 minutes
Recipe by: Veg Cook Book
In the North Indian style, savor the zucchini masala, a vegan and gluten-free dish that combines fresh zucchini with Indian masala. Using grated zucchini and chickpea flour for the koftas, a handful of spices, and fresh tomatoes and ginger-garlic paste for the sauce, it makes a delicious Indian zucchini curry, that's also a little bit different. This recipe offers step-by-step instructions for both air fryer and stovetop cooking methods, allowing you to choose your preferred approach. Serve with basmati plain rice or even easy pilau rice and Indian flatbread for a satisfying meal.
6. Courgette Chutney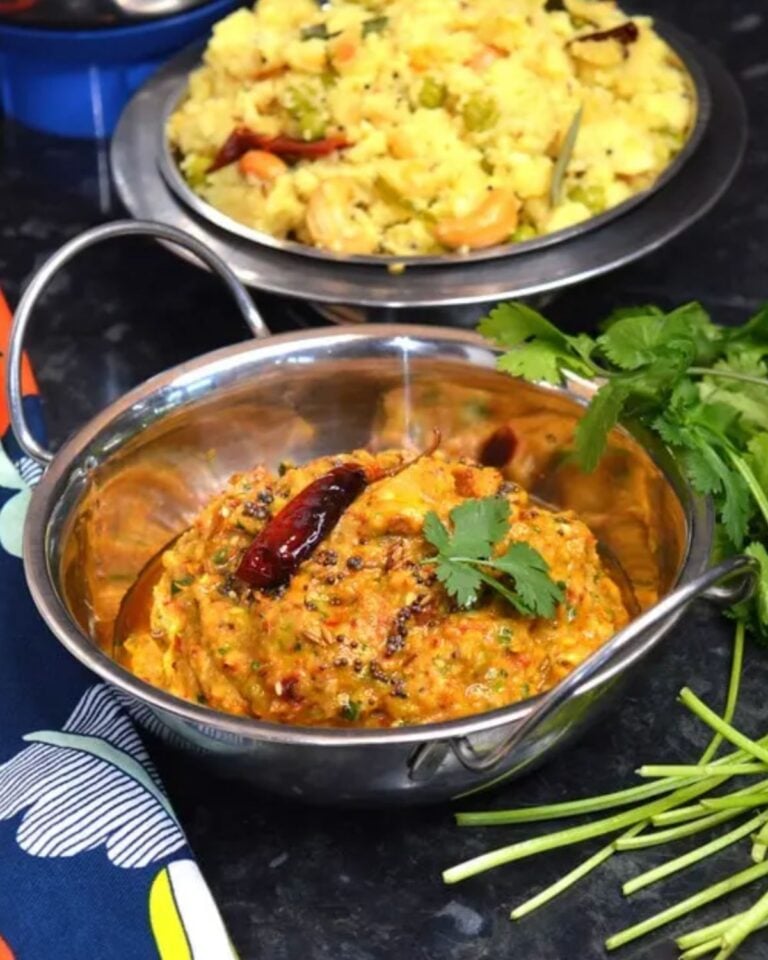 Check out this recipe
Ready in: 15 minutes
Recipe by: Veg Cook Book
For a South Indian condiment, explore this courgette chutney, a plant-based condiment that elevates meals. This recipe uses fresh chopped zucchini and basic ingredients such as green chili pepper, to create a tangy and aromatic chutney. It's a great accompaniment to dosas, idlis, and rice. Goes well with Cauliflower Madras.
7. Mixed Vegetable Pakora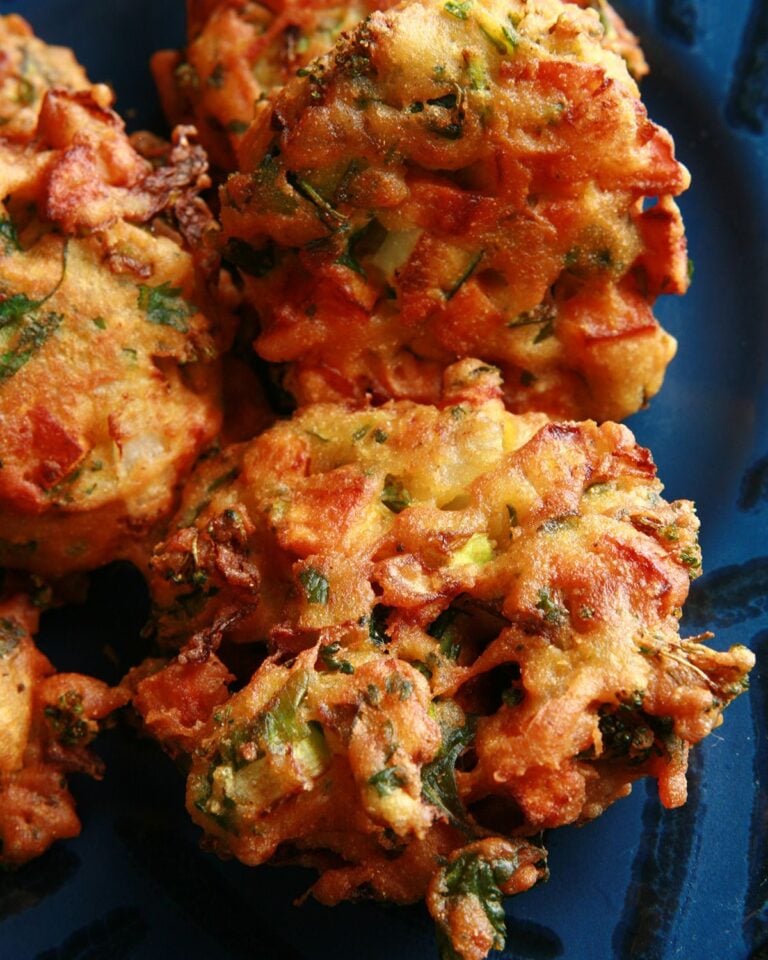 Check out this recipe
Ready in: 30 minutes
Recipe by: Beyond Flour Blog
If you're in the mood for a crunchy and flavorful snack, try making mixed vegetable pakora fritters with zucchini and your choice of veggies. With a gram flour and rice flour batter, these fritters are easy to prepare and bursting with goodness. They make for a fantastic appetizer or an easy side dish and can be deep fried or shallow fried.
8. Zucchini Curry with Chana Dal
Check out this recipe
Ready in: 50 minutes
Recipe by: My Good Food World
This easy zucchini Indian recipe will surprise you with its simplicity as it requires less than 10 ingredients (excluding the salt and water, of course!). We love this take on a zucchini curry because it's so simple but packs in the flavor that results in such a delicious taste sensation. It's a dry style curry that uses turmeric powder, red chili powder and garam masala and salt, that is then paired with chana dal to make a curry that you'll want to make again and again!
💭 FAQs
What are some key Indian spices used in zucchini recipes?
Indian zucchini recipes are known for their aromatic spices. Common spices used include cumin seeds, turmeric powder, coriander powder, cayenne pepper, garam masala, and mustard seeds. These spices not only add flavor but also provide some health benefits.
How do you cut zucchini for stir fry?
To prepare zucchini for stir-fry, start by washing it, trimming off both ends, and then either leaving the skin on or peeling it based on your preference. Slice the zucchini into uniform, thin pieces or julienne cuts to ensure even cooking during stir-frying.
Do you have to peel zucchini?
Peeling zucchini is optional and depends on your preference and the specific recipe. The skin is edible and contains extra nutrients and texture, so it's often left on, but if you prefer a milder taste and a smoother texture, you can peel it.
How long to soak zucchini?
The soaking duration for zucchini varies depending on your recipe. For removing moisture before grilling or roasting, 15-30 minutes is usually sufficient. However, most of the time, soaking is not required. Marinating zucchini can take 30 minutes to a few hours, and pickling might require several hours to overnight in a saltwater brine.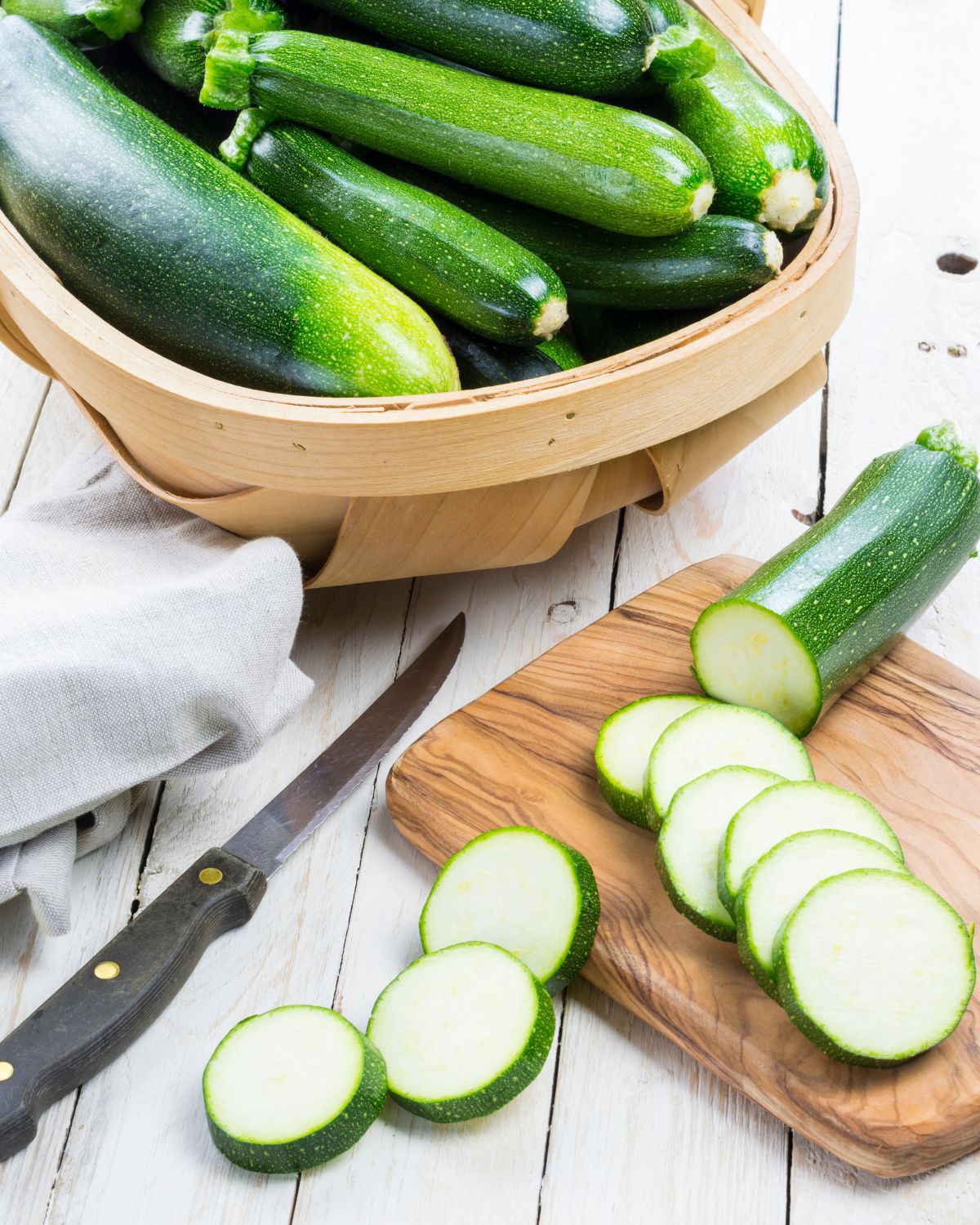 👩‍🍳 How to Prepare Zucchini
Start by washing the zucchini thoroughly.
Trim off both ends of the zucchini using a knife.
You can choose to either leave the skin on for added texture and nutrition or peel it if you prefer a milder taste and smoother texture.
Cut the zucchini into uniform slices or sticks. For stir-fry, it's best to aim for thin slices or julienne cuts to ensure even cooking. For zucchini curry, we like to cut it into half moon chunks.
Make sure the pieces are relatively all equal sized to ensure they cook evenly during the cooking process.
🍛 More Indian curry recipes to try
Check out even more Indian curries to try for a delicious meal! And if you're looking for even more inspiration, check out these 55+ best vegan Indian dishes too.
Indian zucchini recipes offer an incredible fusion of flavors, combining the freshness of zucchini with the rich spices of Indian cuisine. Whether you prefer a hearty spicy zucchini curry (like me!), crispy pakoras, or tangy chutneys, there's an Indian zucchini recipe for every palate.
Indian food is a cuisine full of culinary wonder, and these recipes are not only delicious but also cater to various dietary needs, making them a versatile and beautiful addition to your repertoire. So, embark on a culinary adventure and discover the magic of Indian zucchini recipes. And let us know in the comments if we've missed your favorite!