No tamari? No problem! We'll run you through the best tamari substitutes, some of which you probably already have in your cupboard. And if you're gluten free, don't worry because we've included the best substitutes for both gluten and soy free diets.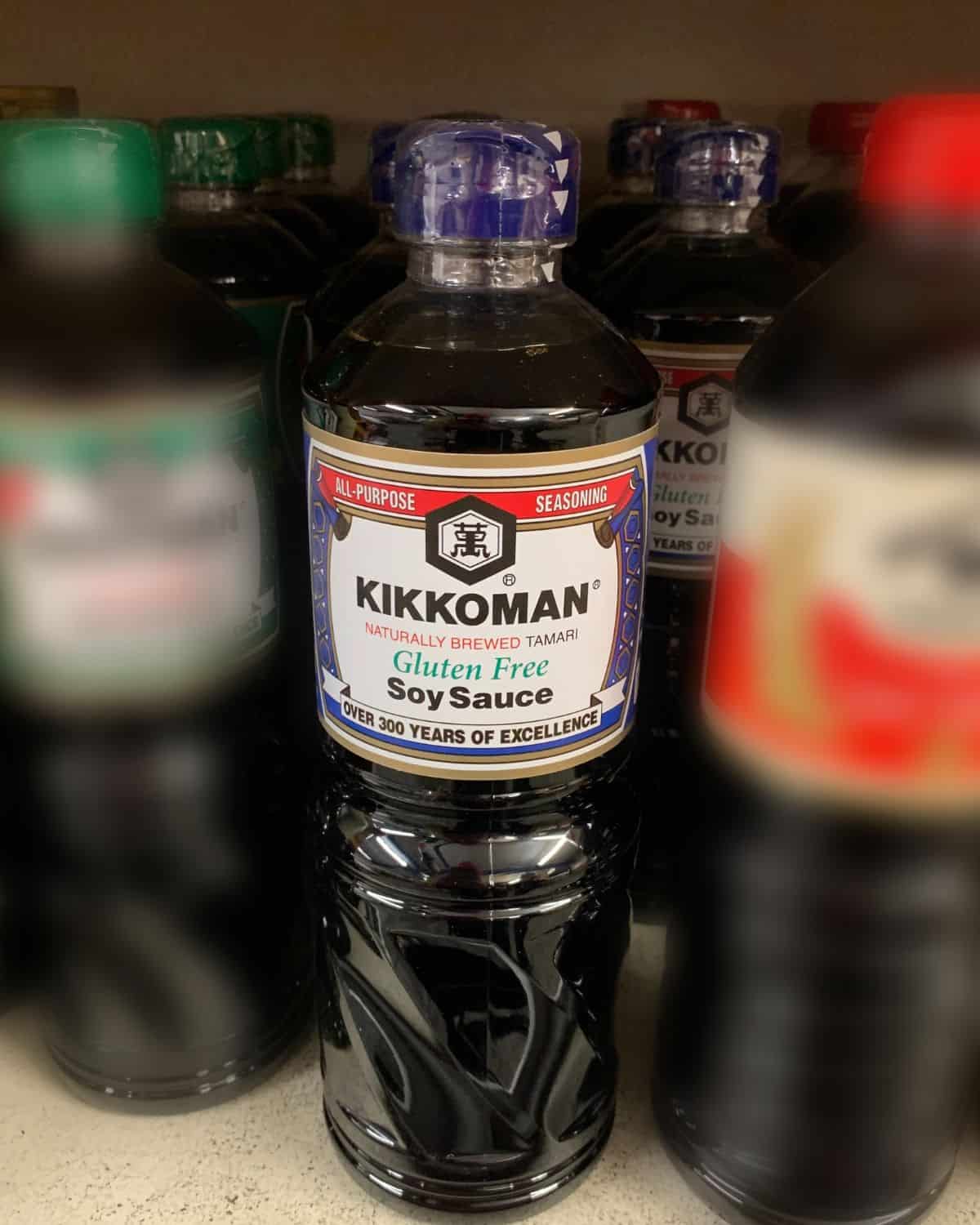 Jump to:
🤔 What is tamari?
Tamari is a popular Japanese sauce that is widely used in cooking as a seasoning and flavor enhancer. Contrary to a lot of the poorly researched information out there, tamari is not a Japanese soy sauce, it's a different (but not dissimilar) product. It is also a Japanese product.
Tamari is a byproduct of making miso paste and, as a result, is sometimes called miso-damari. That's because the liquid that is produced when making miso is drained off and then used to make tamari.
Japanese style soy sauce is a different product that is very similar to Chinese light soy sauce. There are some slight differences. It's made with roasted wheat, rather than wheat flour like Chinese style soy sauce. You may have even used Japanese style soy sauces without realising - Kikkoman soy sauce is a very recognisable Japanese brand in the UK, Europe and US.
The great thing about this is that there's no wheat used in the production of miso paste, so tamari is also completely gluten free, making it a great option for people with celiac disease. There is added wheat in the production of soy sauce, so this makes tamari the perfect soy sauce alternative for those following a gluten free diet, or with gluten sensitivity. However, do check the label on the bottle, as some brands contain trace amounts of wheat.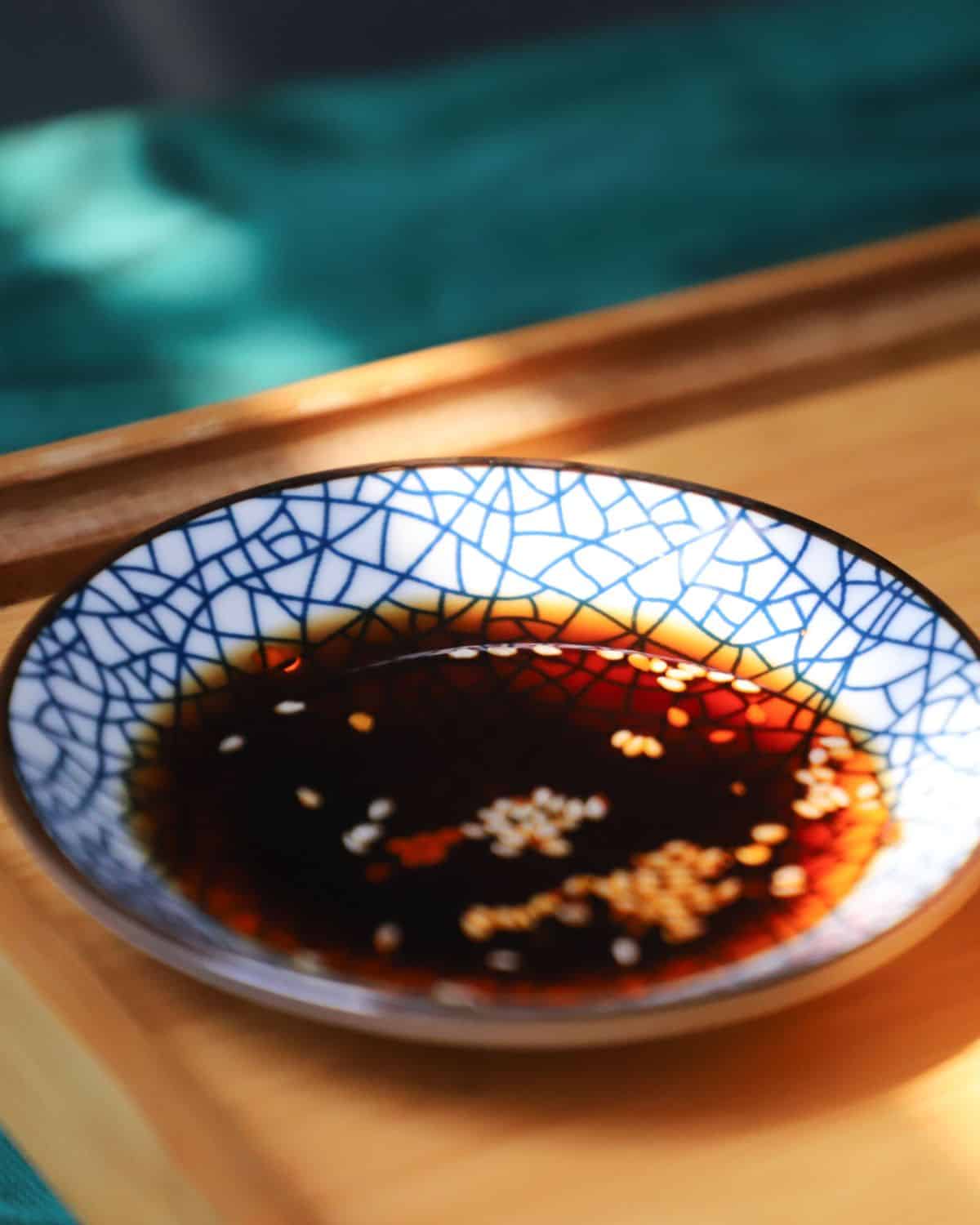 🙋‍♀️ What's the difference between tamari and soy sauce?
In terms of flavor, there are a lot of similarities between these two sauces. They're both thin, dark sauces that have a salty, rich umami flavor.
Tamari has a more mellow flavor and is slightly less salty than Chinese light soy sauce or Japanese soy sauces. It's often used to season rice and noodle dishes like fried rice or pad Thai. It also contains a lot less sodium.
Tamari and soy sauce are also both made of fermented soybeans, but there is no wheat used in the production of tamari so it's gluten free (sometimes there are trace amounts). During the fermentation process of miso paste, the liquid is drained and used to make tamari.
Due to their similarities, they're used in similar ways. Tamari is great for seasoning and adding a salty flavor and umami hit to stir fries, curries and dipping sauce. It's used in identical ways to Chinese style soy sauces and Japanese style soy sauces.
🌟 The best tamari substitutes
Soy sauce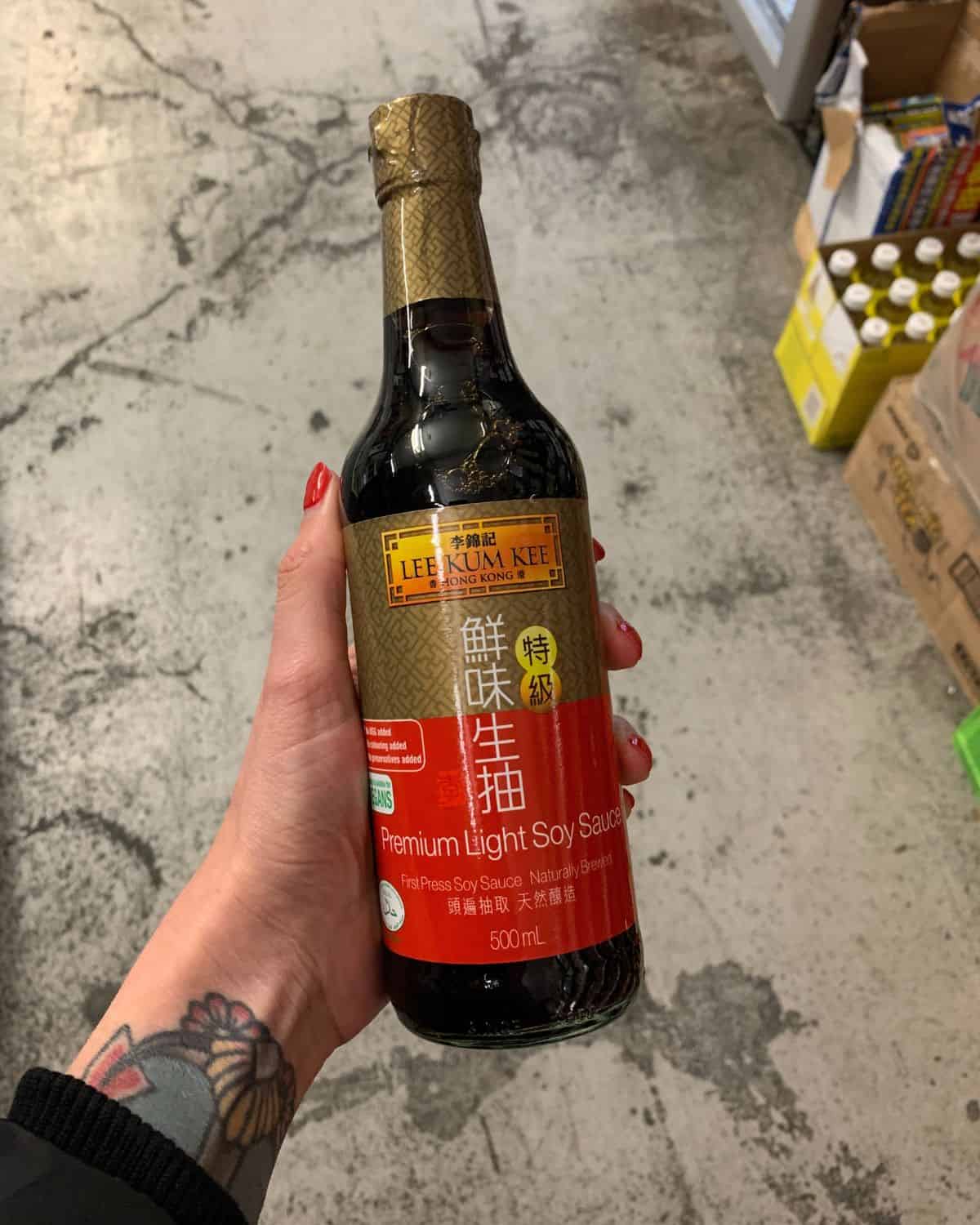 Soy sauce is the best tamari substitute, even though tamari contains a lot less sodium. It's not gluten free though, so check out our next substitute if you follow a gluten free diet.
As we've mentioned above, tamari and soy sauce have very similar flavors, consistencies and colours. That makes soy sauce our favourite tamari substitute.
It doesn't matter whether you pick Japanese soy sauce or Chinese, just make sure you don't use Chinese dark soy sauce, which is a different soy sauce altogether.
Some shops now sell gluten free soy sauce. If you have an allergy and spot this in your local store, then it will be the best tamari substitute, for sure!
1:1 - substitute 1 tablespoon of tamari for 1 tablespoon of soy sauce.
Related: find out about the best soy sauce substitutes.
Liquid and coconut aminos (gluten free, soy free)
Liquid aminos or coconut aminos are also a great substitute for tamari. Both are gluten free and coconut aminos are soy free too.
Liquid aminos are made using soybeans, whereas coconut aminos are made using fermented coconut sap. They both have a salty flavor, a dark colour and similar consistency to tamari.
The main difference in flavor is that liquid and coconut aminos are both a little bit sweeter than tamari, especially the coconut aminos. It's not enough to stop them being an excellent tamari substitute though.
1:1 - substitute 1 tablespoon of tamari for 1 tablespoon of coconut aminos.
Soy free sauce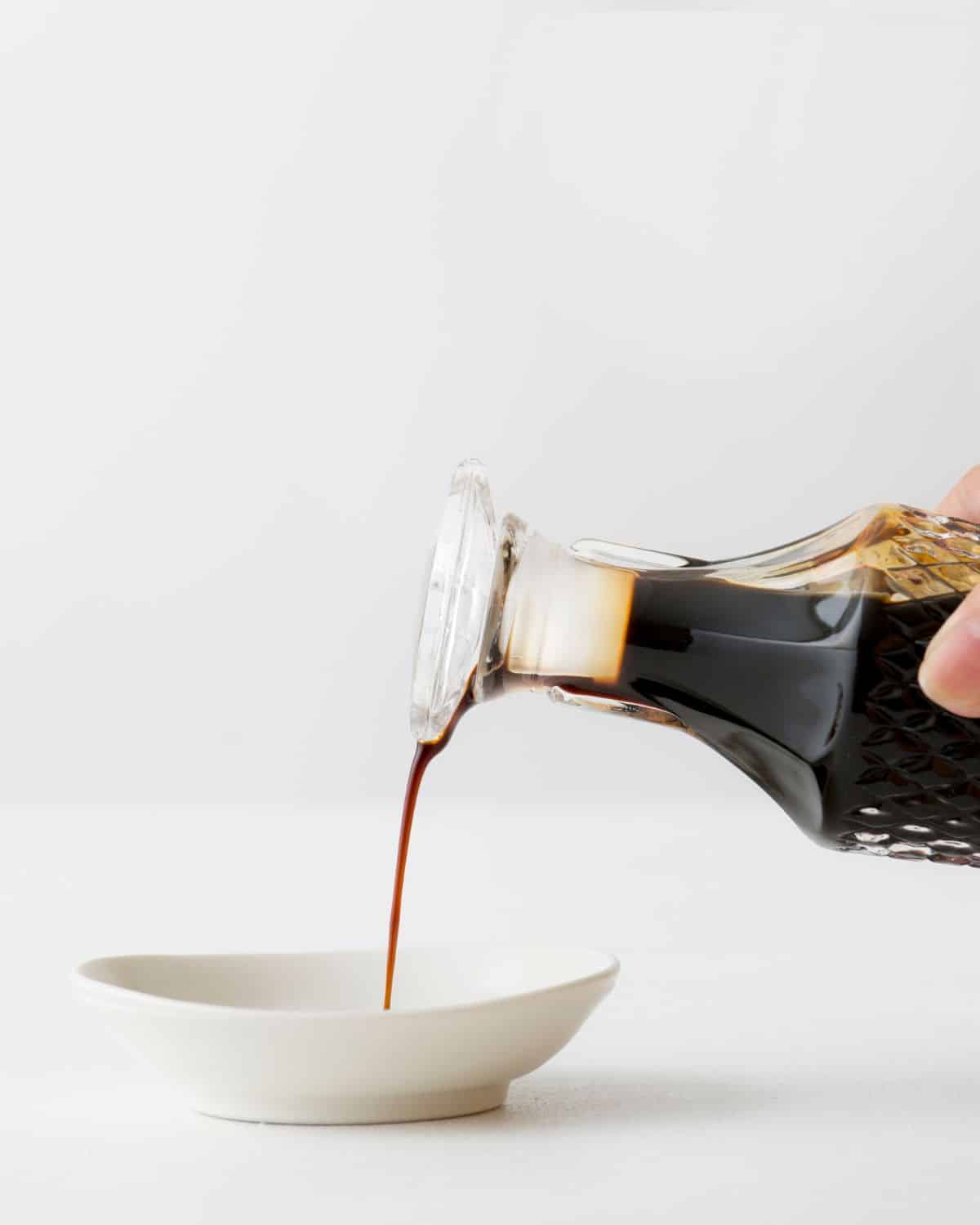 Unlike regular soy sauces, soy free sauce (or faux soy sauce), contains no soy but it is still a good substitute for tamari.
We only became aware of them recently, but there are quite a few options out there which offer a soy free tamari substitute. They're often gluten free too, but double check the packaging to be sure.
We've seen chickpea, seaweed and coconut based versions, all of which offer different flavors. For example, the seaweed derived sauces have a definitive fishy, seaweed flavor.
They don't perfectly replace the flavor of tamari, which is definitely more of a soy sauce with umami flavor, but they are a good option overall.
1:1 - substitute 1 tablespoon of tamari for 1 tablespoon of soy free sauce.
Miso paste + water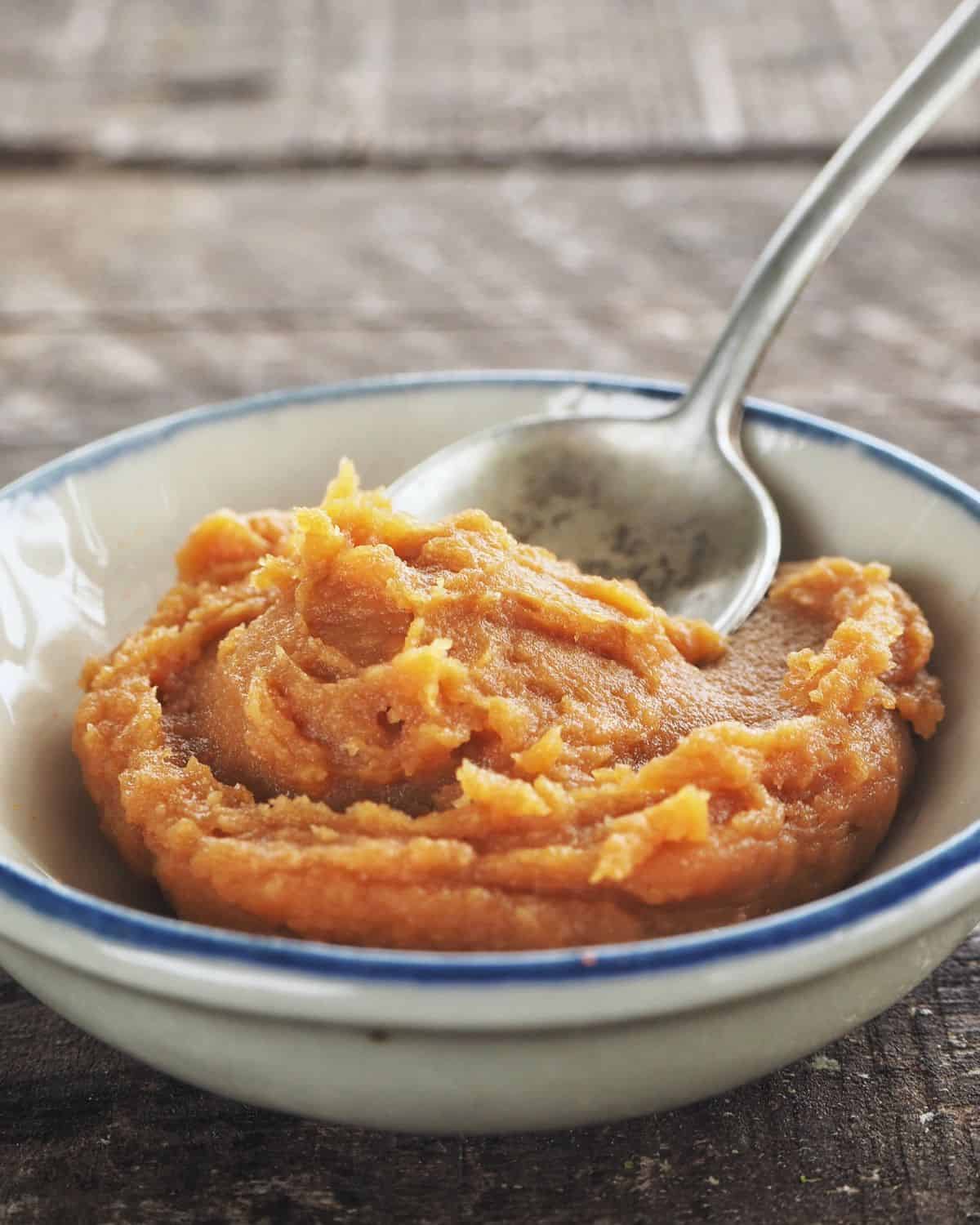 Tamari is a byproduct of making miso paste, so it stands to reason that you should be able to make a half-decent tamari substitute using the fermented soybean paste.
Consistency-wise, it's nothing like tamari. It's a thick paste. But the flavor profile is not too dissimilar - salty and umami with that funkiness from fermented soybeans.
We'd suggest using white miso and mixing with a little water to make a tamari substitute, so it should be a good choice to use this option. It's not a perfect alternative and it won't add the dark colour to your dish, but it will put the flavor in the right ballpark.
1:1 - substitute 1 tablespoon of tamari for 1 tablespoon of the mix (2 teaspoons of water + 1 teaspoon of white miso paste).
Vegan fish sauce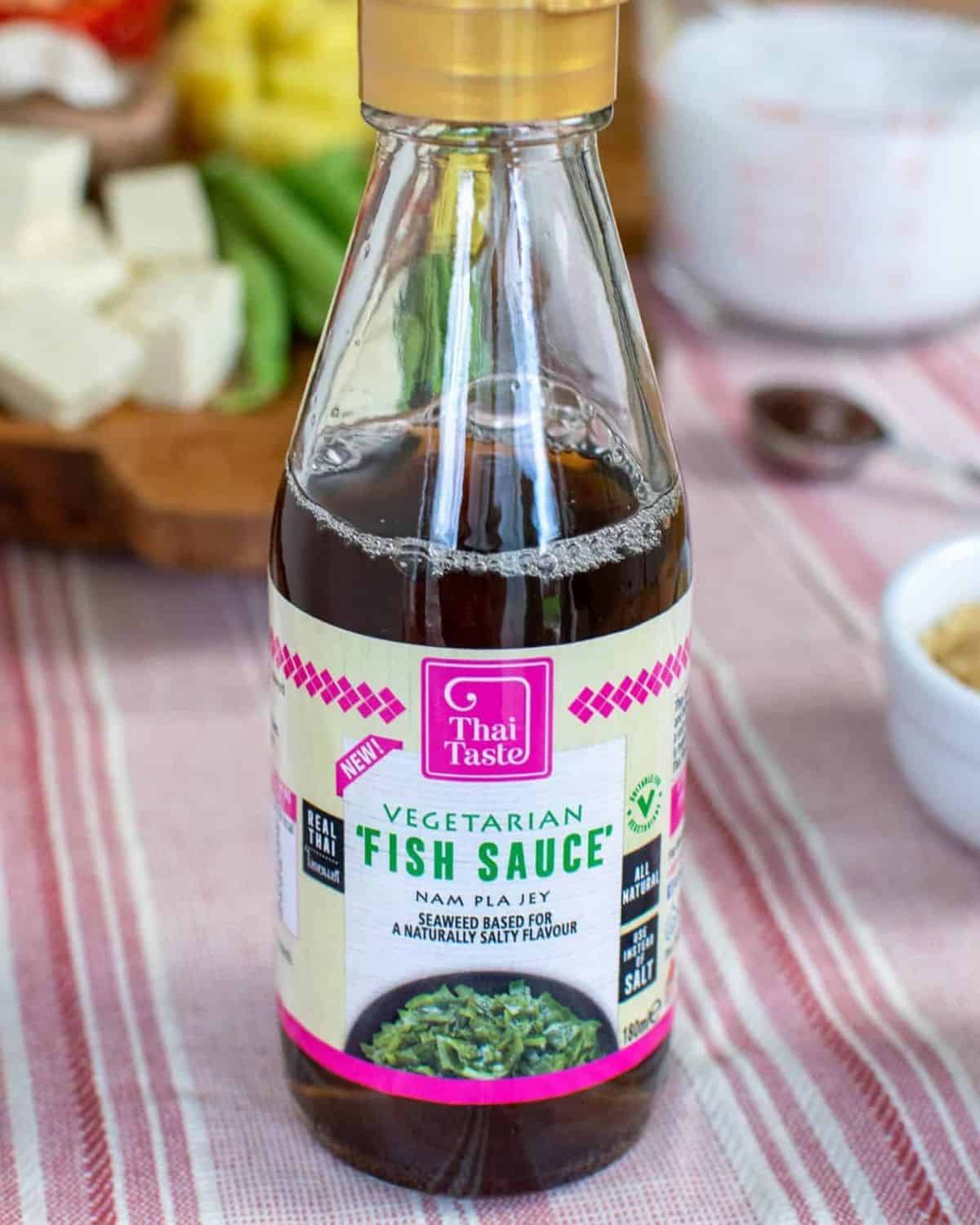 Vegan fish sauce is made using seaweed to try replicate regular fish sauce. So obviously it has a fishy taste, which isn't perfect, but fish sauce is used to add a salty flavor in a similar way that tamari sauce is used in Asian cuisine, like in this massaman curry.
It's much saltier than tamari though, so we'd recommend using a small amount. It will mean that less color is added to the dish, as vegan fish sauce is quite pale, but the flavor won't be bad for savory dishes.
1:0.5 – substitute 1 tablespoon of tamari for 0.5 tablespoon of vegan fish sauce.
Sea Salt
While it won't add umami, sea salt will add a saltiness that tamari brings to the table. If you have nothing else to use, it's a decent tamari replacement. So you'll get the seasoning that a dish needs but not much else. The best thing to do is add salt to taste.
🤨 The worst substitutes
There are lots of terrible tamari substitutes out there that people are recommending, so we thought we'd do a quick round-up of the worst options that we've seen recommended.
Worcestershire sauce - we keep seeing Worcestershire sauce recommended as a tamari substitute as well as a substitute for other sauces like light and dark soy sauce.
Don't do it to yourself. The taste is incomparable really, Worcestershire sauce is very tangy and has a strong flavor, but tamari sauce is neither. So this isn't what you need for a tamari substitute.
Hoisin sauce & teriyaki sauce - they both contain soy and we love them, but they're not good choices if you're looking for a tamari substitute.
Hoisin sauce and teriyaki sauce both contain other flavours and spices, they're thick and they're sweet. Both offer a sweet flavor and thicker consistency so, overall, they're nothing like tamari sauce.
Balsamic vinegar - where do we begin here? Unless the only thing you want from a tamari substitute is to add color to your dish, go ahead. There is no similar flavor between these two sauces! Balsamic vinegar offers nothing else for replacing tamari (other than colour) so you'll probably be severely disappointed when you taste your dish. So again, this is nothing like tamari sauce.
Oyster sauce - oyster sauce, vegan or otherwise, isn't a great choice for a tamari substitute.
Much like some of the other mentioned worst substitutes, it's thick and sweet. Also, it's nothing like tamari sauce.
💭 FAQs
What is tamari?
Tamari is a Japanese sauce made from fermented soybeans that is similar to soy sauce. It offers a similar salty and umami flavor but is completely gluten free.
What does tamari taste like?
Tamari has a very similar taste to regular soy sauce but is slightly more mellow and less salty.
👩‍🍳 Recipes to make with Tamari Sauce
There are so many recipes that can be made using tamari sauce, just take a look at these for some inspiration.
Tip: when a recipe uses regular soy sauce, it can be replaced one for one with tamari instead, or you can use salt, or any of the good alternatives mentioned above.
🍛 Related Ingredient Articles
7 Vegan Fish Sauce Substitutes
So there you have it - everything you need to know about replacing tamari sauce. The best tamari substitute is soy sauce, gluten free soy sauce, liquid or coconut aminos, soy free sauce or vegan fish sauce. And don't forget salt! Something all of us will have in the cupboard. Happy cooking!