Mother's Day is a special occasion to celebrate the wonderful mothers in our lives. Whether your mother is a longtime vegan or just starting to explore plant-based eating, there are plenty of delicious vegan mother's day recipes to show her how much you care.
From savory brunch dishes to indulgent desserts, there are so many plant-based mother's day recipes to choose from. In this article, we've gathered some of our favourite vegan mother's day recipes for brunch, lunch, dinner, and treats.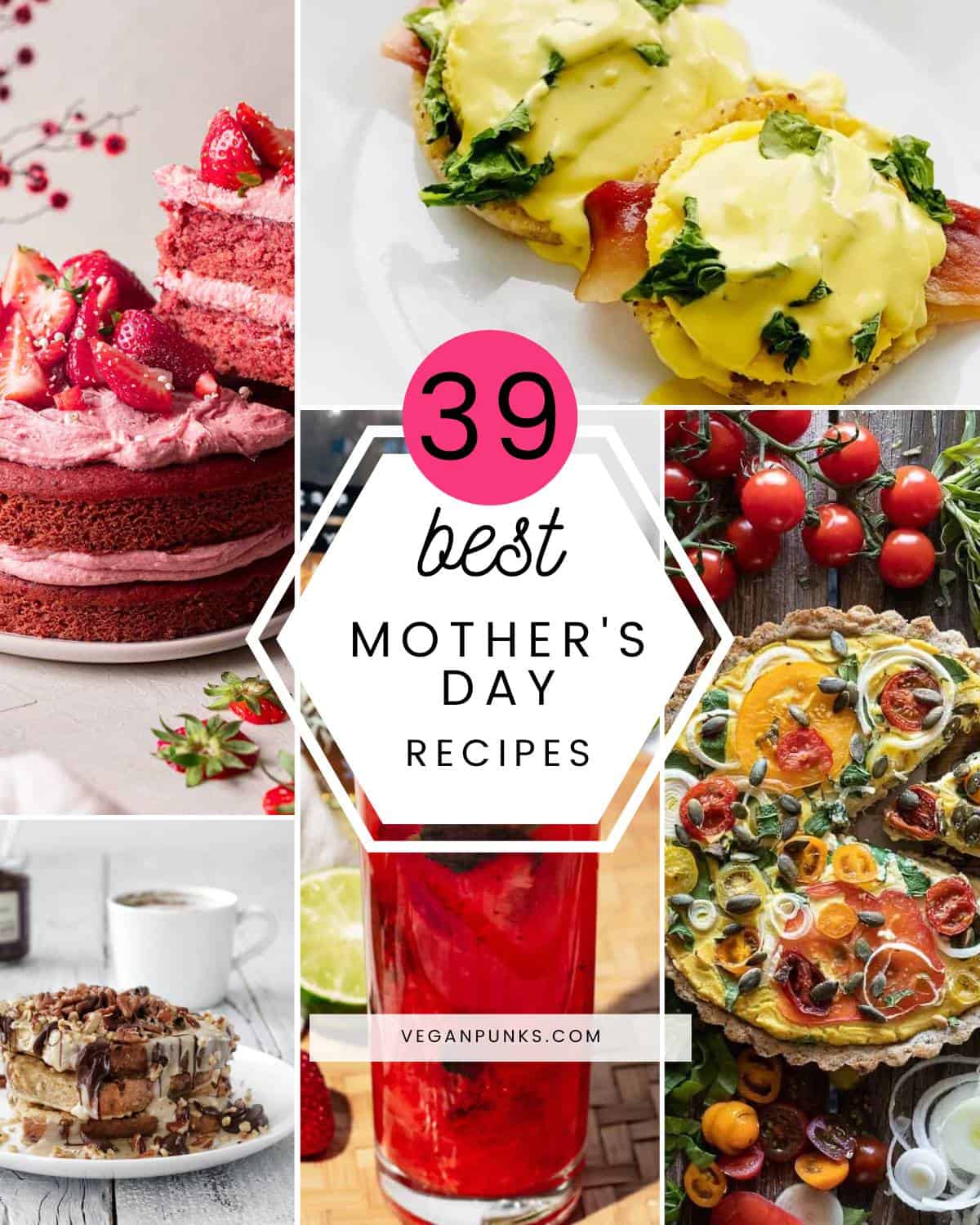 Jump to:
🥞 Vegan Mother's Day Brunch
Start Mother's Day off right with a delicious brunch spread. Whip up some vegan french toast using almond milk and chickpea flour, or try your hand at a vegan quiche made with tofu and mixed veggies. Serve alongside croissants, fruit compote, granola and coconut yoghurt. And don't forget the coffee!
🍛 Vegan Mother's Day Meal Recipes
For an amazing vegan Mother's Day meal, impress your mom with a vegan lasagna loaded with vegetables and a homemade cashew ricotta. Alternatively, make a vegan mushroom stroganoff with creamy cashew sauce and serve over your choice of pasta or rice.And here are a load more vegan Mother's day recipe ideas!
🧁 Vegan Mother's Day Sweet Treats & Desserts
The celebrations aren't complete without a vegan Mother's Day dessert. So don't forget the all-important sweet treat to really set things off. Basically any cake or dessert that you can think of can be made vegan, so the sky's the limit for what you can make!
☕️ Drinks
This vegan Mother's day recipe list would be incomplete without some celebratory drinks! Including cocktails, mocktails and a special iced coffee that would be excellent as part of a breakfast in bed treat.
So, there we have it. The best Mother's Day vegan recipes - perfect for a celebration! We hope you enjoy lots of vegan treats for Mother's Day this year and that you have a fantastic time celebrating. Let us know what you make in the comments section below!