Jackfruit is a popular tropical fruit that is known for its sweet, unique flavor and is grown on a young jackfruit tree. It is widely consumed in many countries, especially in South and Southeast Asia. Whether you are looking to buy fresh jackfruit or canned, there are a variety of options available to you. In this article we'll let you know exactly where to buy jackfruit and where to find it in the grocery store (supermarket).
This versatile fruit is used in a variety of dishes, including curries, desserts, and smoothies. Check out all the best jackfruit recipes.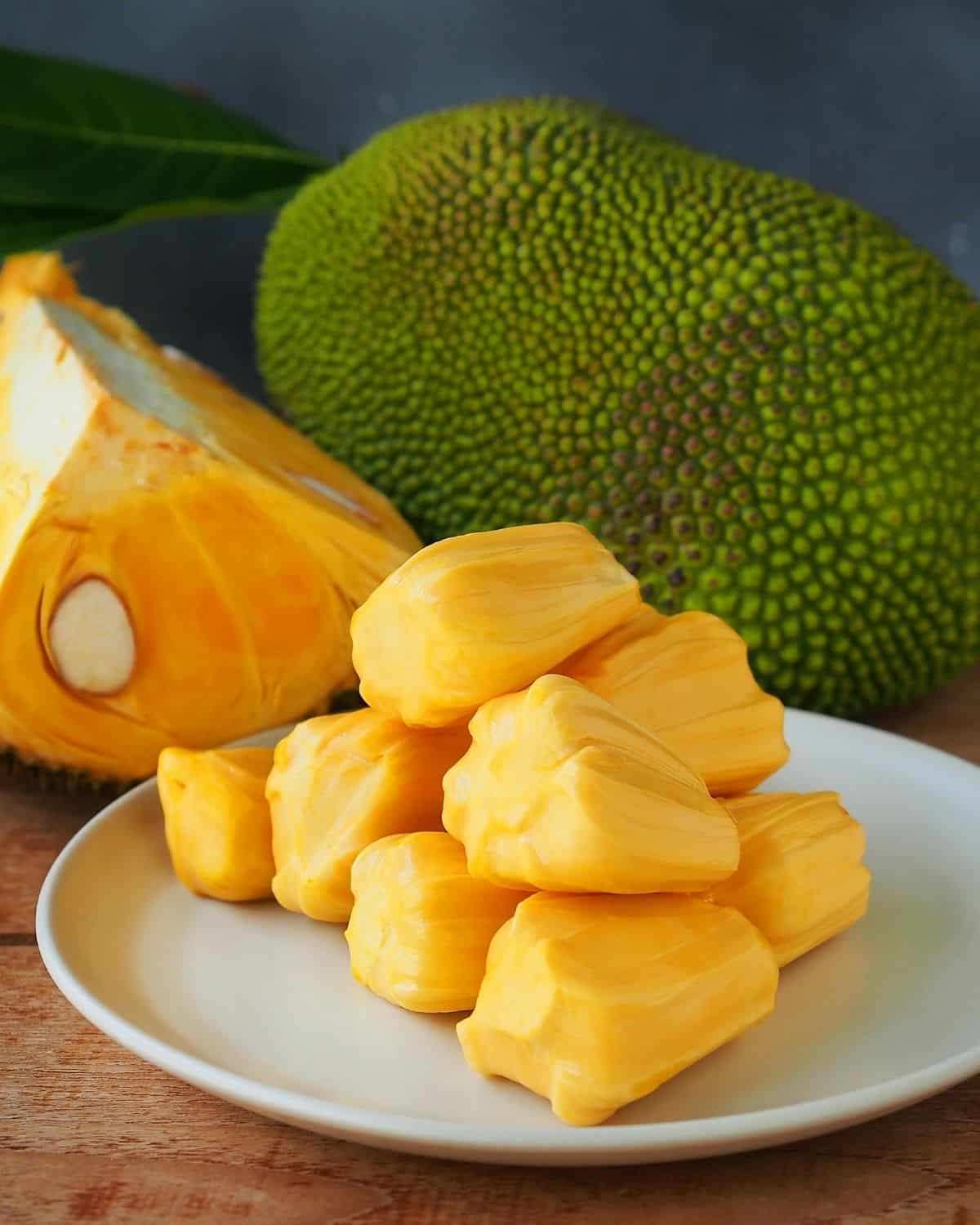 Jump to:
☀️ When is jackfruit in season?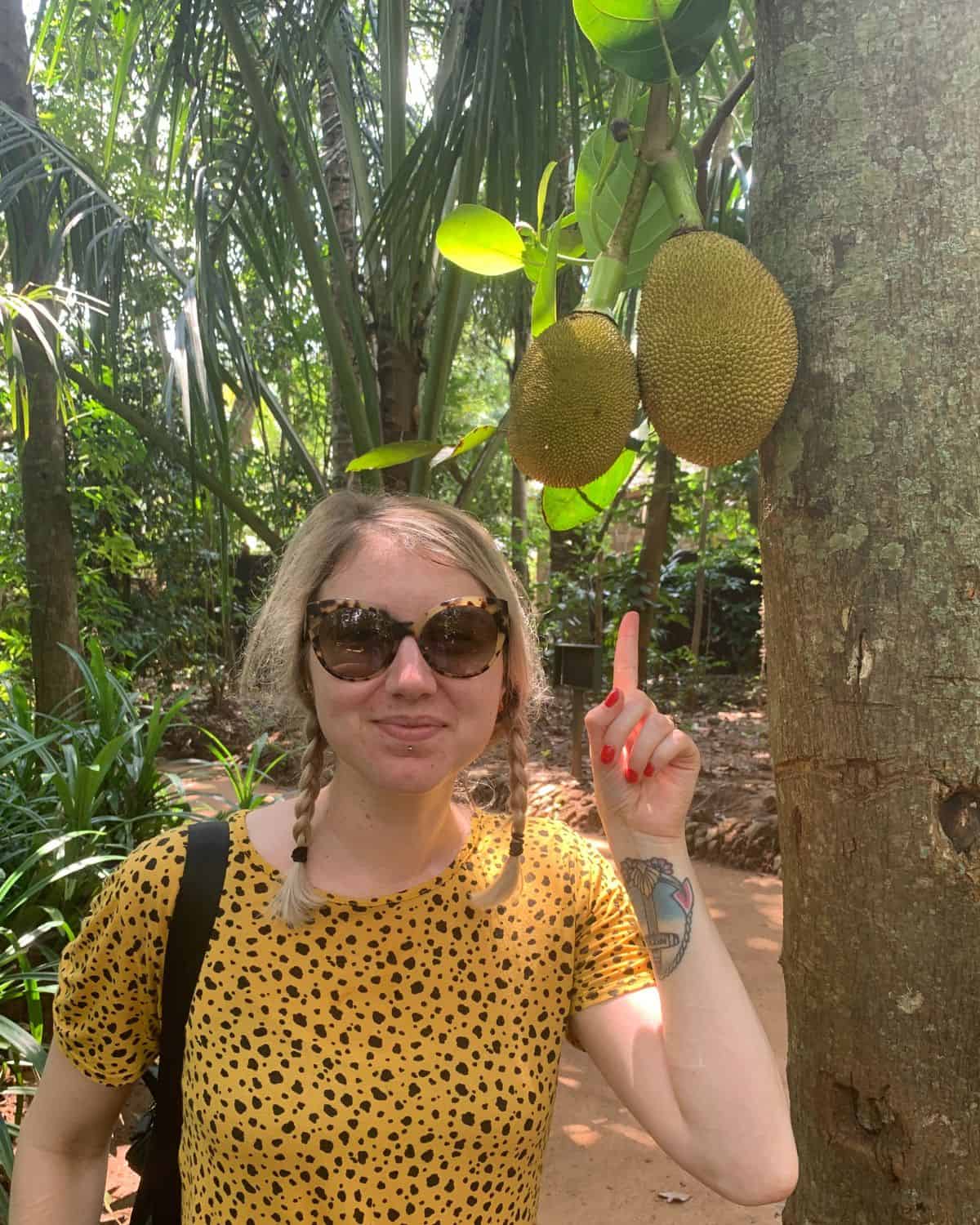 It varies depending on the region, but in general, it is considered a summer fruit, and is actually the largest fruit in the world. In tropical countries like India, the peak season for fresh whole jackfruit is from March to June, with some varieties also available in September and October, where it grows on jackfruit trees. It is also known as artocarpus heterophyllus, and is part of the Moraceae plant family. That plant family also includes other fruits like mulberry, breadfruit and figs.
In the United States, fresh whole jackfruit is generally available from May to September and is cultivated in Hawaii and Florida (on a small scale). During this time, you can find fresh jackfruit in abundance at local markets, grocery stores, and specialty food stores.
🛍 What stores sell jackfruit?
If you are looking to buy fresh jackfruit, your best bet is to visit your local Asian or ethnic grocery store. Many of these stores specialize in providing fresh produce from all over the world, including fresh whole jackfruit. In addition, you may also be able to find fresh jackfruit at larger supermarkets or specialty food stores.
Just like any fresh fruit, when buying fresh jackfruit, there are a few things to keep in mind. Make sure that it is firm, with a greenish-yellow skin. Avoid any fruit that is overly soft or has a brownish skin. You can also tell if the fruit is ripe by its smell. Ripe jackfruit has a sweet, fragrant aroma.
Here are a few places where you can find fresh whole jackfruit:
1. Asian Grocery Stores: if you live in an area with an oriental supermarket, you should be able to find fresh jackfruit at your local Asian grocery store. These stores typically carry a wide variety of exotic fruits and vegetables, including jackfruit.
2. Farmers Markets: Many farmers markets in the US also carry fresh jackfruit when it is in season. This is a great option if you want to buy local and support small farmers.
3. Online Retailers: Some online retailers specialize in providing exotic fruit and produce, including fresh whole jackfruit. While this option may be more expensive, it can be a good choice if you do not have access to local shops.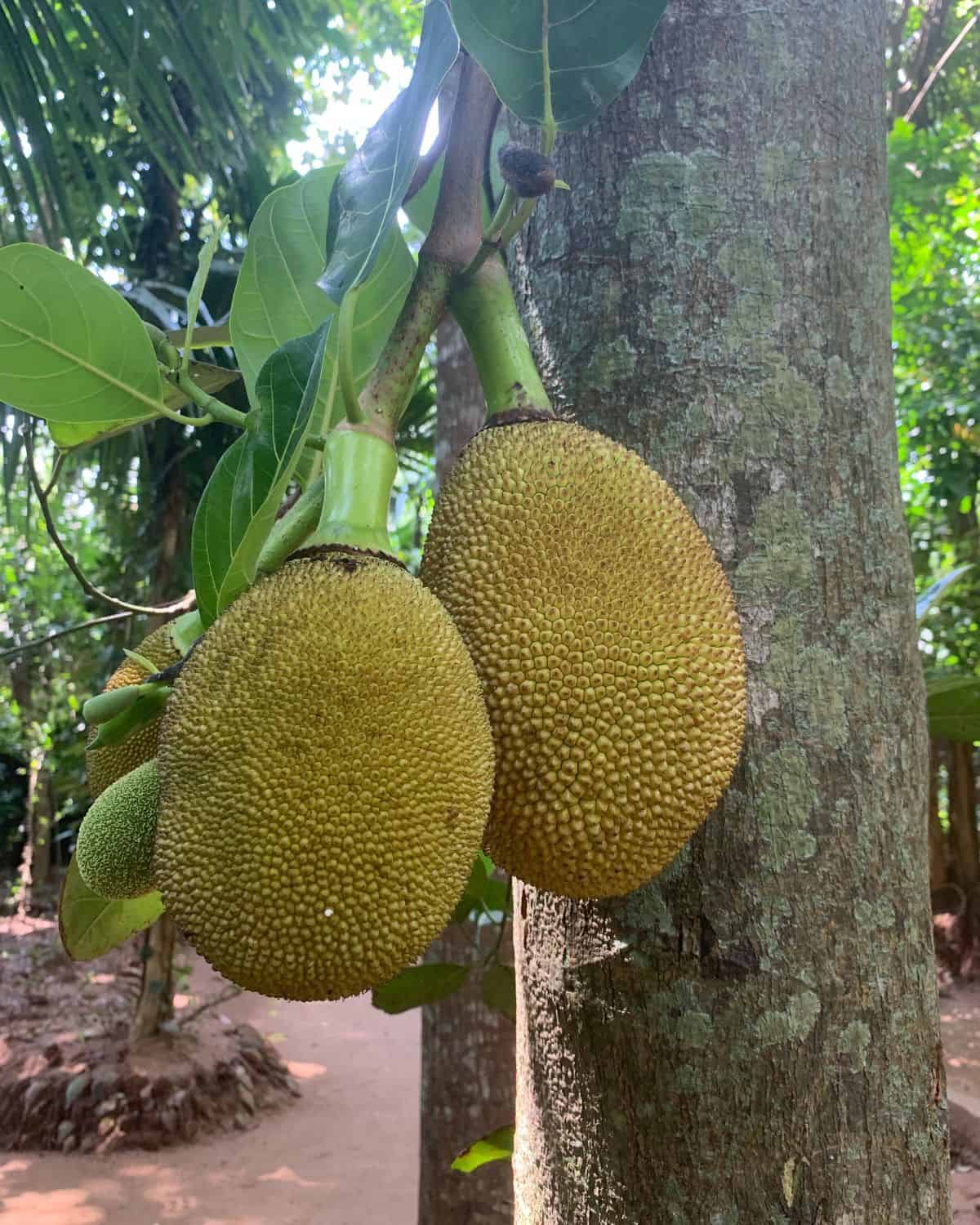 🙋‍♀️ Where to Buy Jackfruit
There are many places to purchase the exotic fruit. These are our best places to purchase jackfruit in countries around the world.
US:
UK
Canda
Australia
South East Asia
📋 Jackfruit Nutrients
There are so many health benefits to eating jackfruit! It includes a rich source of vitamins, minerals and antioxidants, including vitamin C, vitamin A, and potassium. It is also a good source of dietary fibre, which can help to promote healthy digestion, weight management and prevent constipation. Find out more about jackfruit benefits.
It's also a great meat alternative, due to its firm yet flaky texture. It is fantastic as a pulled pork substitute, and as a curry, chilli, vegan coronation chicken and Indonesian rendang.
In addition, it's so much fun to cook with jackfruit. Whether you boil it, add it to a stir fry or even use the seeds to make a smoothie. Find out more about cooking jackfruit.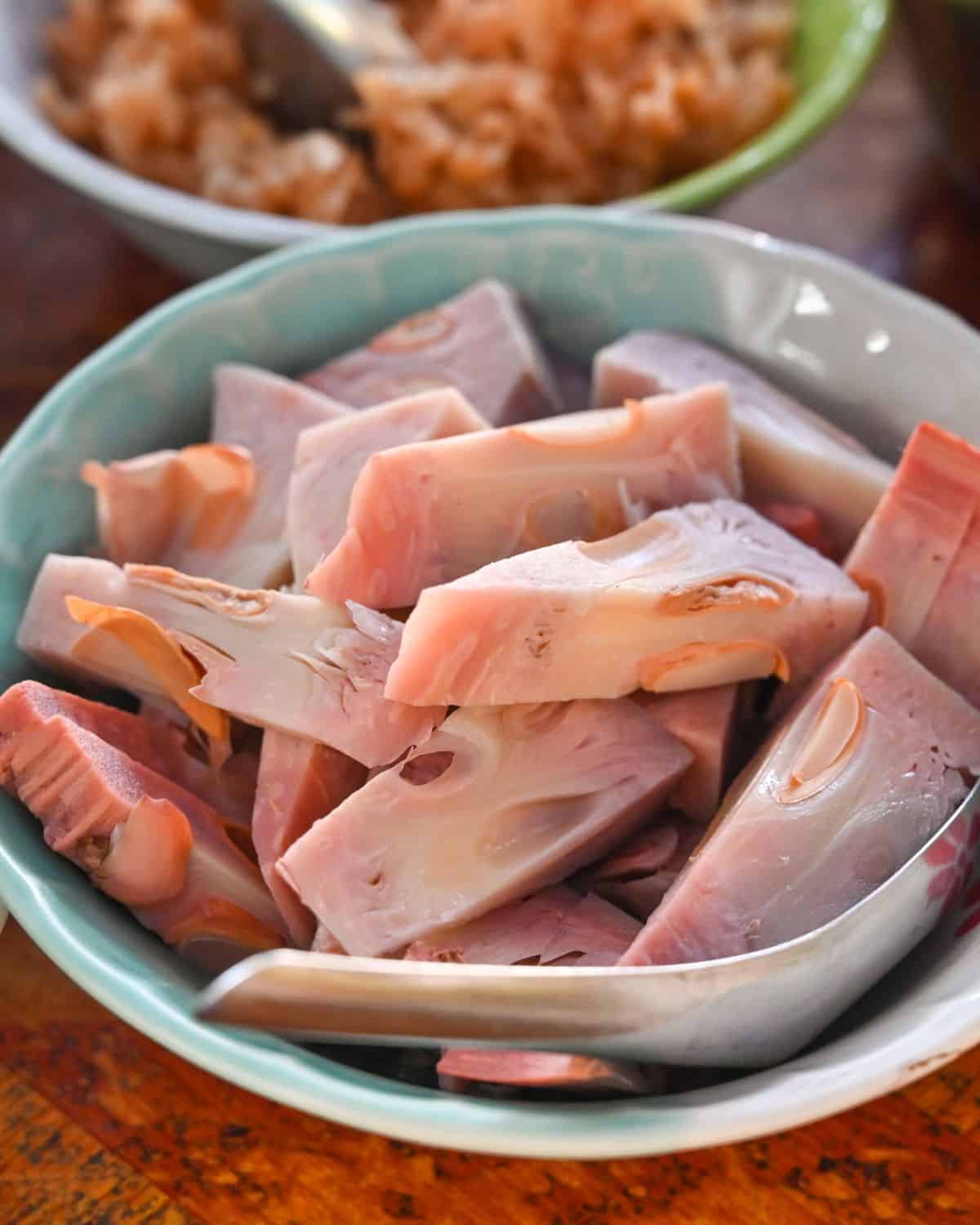 💭 FAQs
In which aisle is jackfruit in?
Canned jackfruit can be found in the the world foods section, predominantly in the Asian section. In some shops, find it in the canned produce aisle, alongside other canned vegetables.
What does jackfruit taste like?
Fresh ripe jackfruit actually tastes like bananas! It looks a lot like mango and has a great sweet, banana like taste. The texture is a lot like mango.
Can Jackfruit be found online?
Yes, the best place to find jackfruit online is on Amazon, on vegan grocery websites or in specific oriental online shops.
Is Jackfruit Expensive?
The cost of jackfruit can vary depending on where you live, the time of year, and whether you are buying fresh or canned. Generally speaking, fresh tends to be more expensive than canned, and prices can be higher in areas where jackfruit is not commonly grown or imported. However, compared to other fruits, it is relatively affordable, especially when in season. At least in the UK, a can of jackfruit is around £1, but just a couple of years ago, it used to be three times that amount. So it has become more affordable over the years.
🍛 Recipes
Unripe jackfruit can be paired with so many different herbs, spices and flavors to create the most delicious meals, as well as making a great meat substitute. Check out some of our favourites: