Out of madras curry powder? Don't fret! That's why we've made this list of the best madras curry powder substitutes. We have tried them all and can confirm there are very good options available. So, now you can keep on cooking your favorite curries even when you don't have madras curry powder in the cupboard!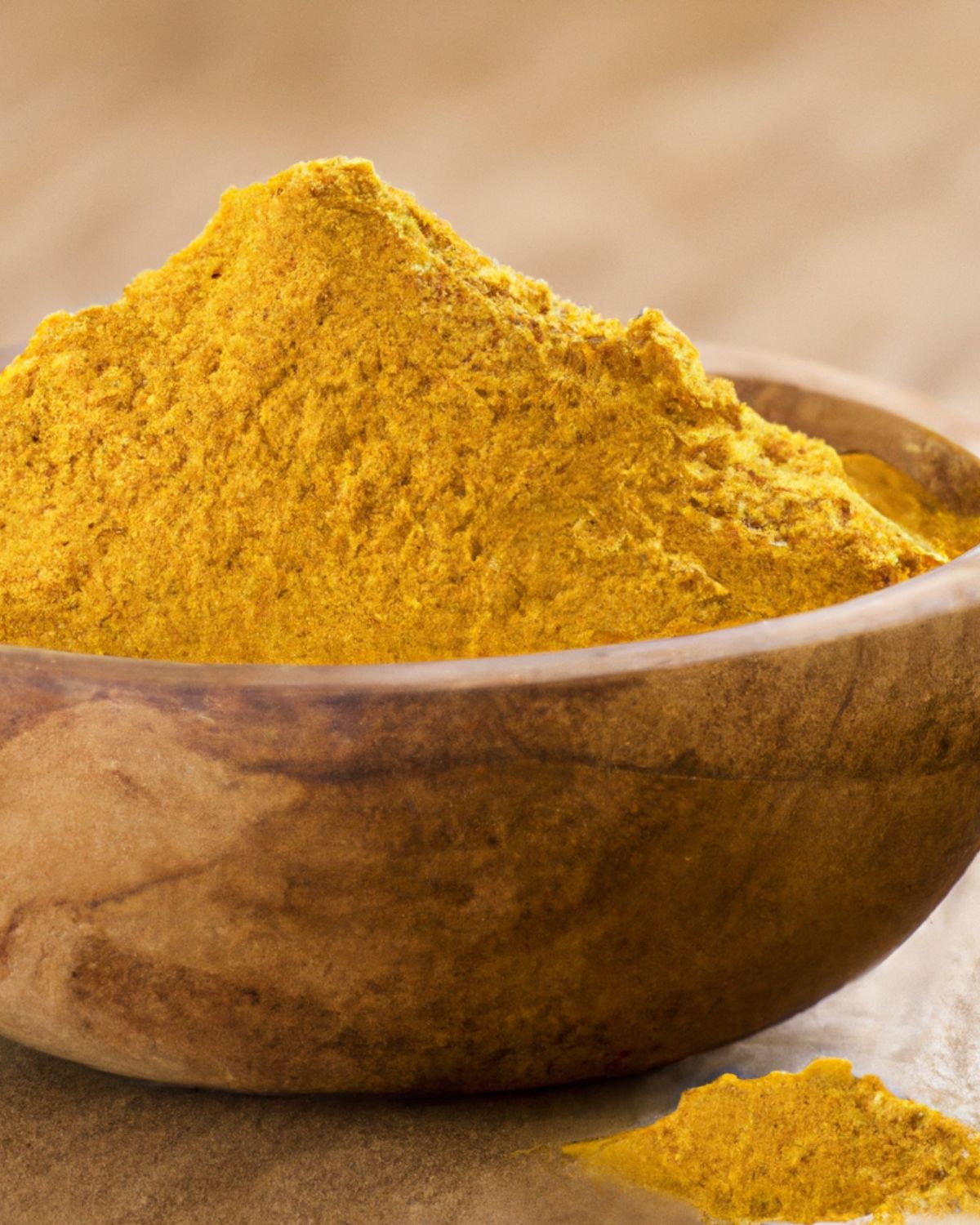 Jump to:
🤔 What is madras curry powder?
From stir-fries, curries, and stews to roasted vegetables, madras curry powder is a popular and versatile spice blend in Indian and South Asian dishes. It was first made in Madras, an Indian city now known as Chennai.
It adds a bold and spicy flavor to dishes. However, the spice level can be adjusted by the variation of spices used to make it. The primary ingredients of madras curry powder are coriander, cumin, turmeric, fenugreek, cinnamon and black pepper.
Depending on the spices used, you can get mild and hot madras curry powder. In hot madras curry powder, chili peppers are added to the spice blend to make it spicy.
In contrast, mild madras curry powder has only a small amount or even no chili peppers in it. So, it's not that spicy!
Compared to regular and other types of curry powder, madras curry powder has a bit of a spicier flavor due to the chilis. Regular curry powders have an earthy and mellow flavor profile.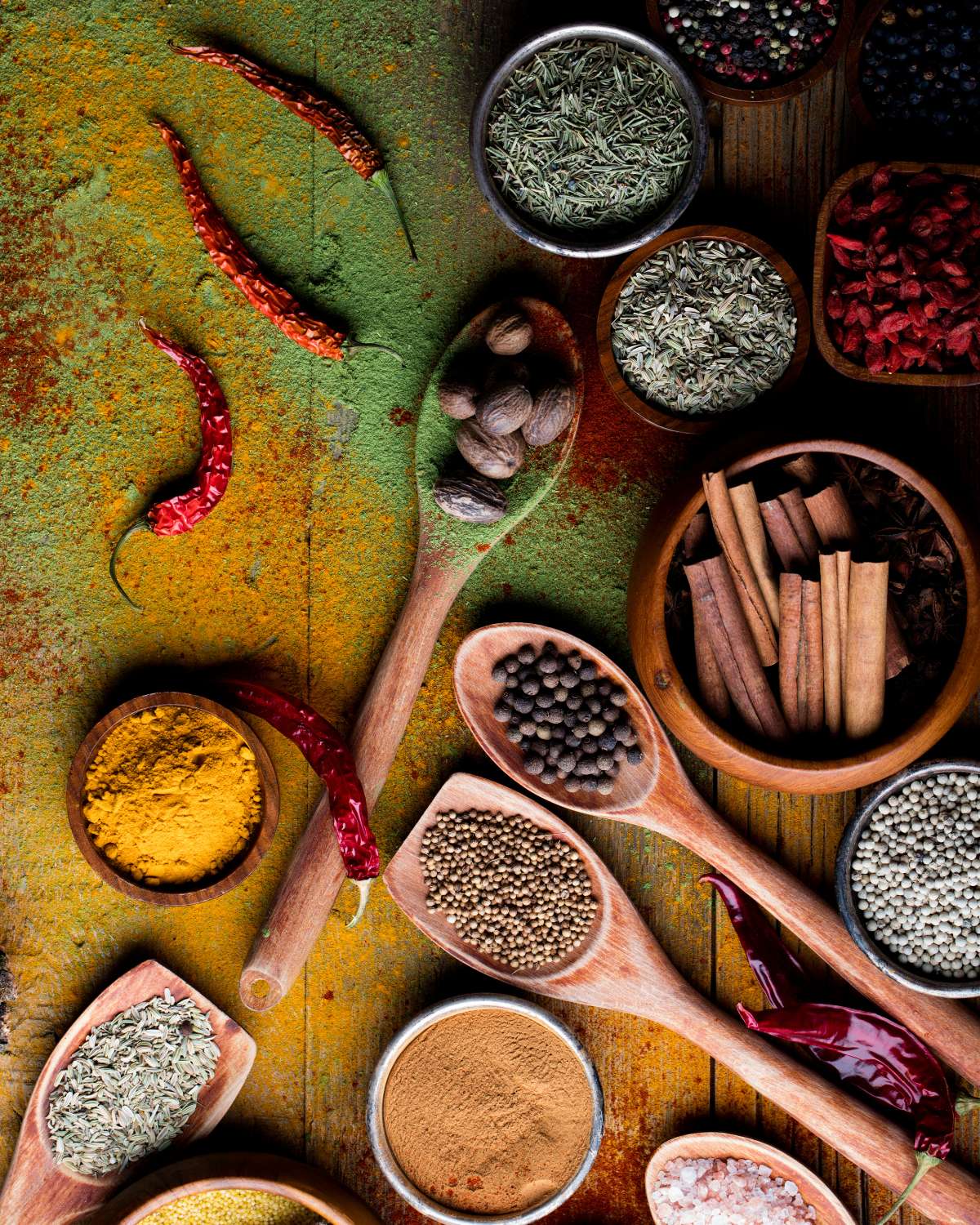 🌶 What spices are used in madras?
These are the most common spices used in a madras curry powder spice blend:
Coriander seeds
Cumin seeds
Turmeric
Black peppercorns
Mustard seeds
Chili powder
Cardamom pods
Bay leaves
Fenugreek seeds
Cinnamon
However, you may see other spices, too, in a madras blend, such as fennel or cloves. This is often simply because of the preference of the chef or down to the region where it was made.
👩‍🍳 The best madras curry powder substitute
Homemade madras curry powder substitute
For many reasons, homemade madras curry powder is the best madras curry powder substitute. It's made using fresh spices which means you can customise the spice level, and it's easy and economical.
The process of making your own homemade madras powder is super easy. The first step is getting the following spices, they're all pretty common and usually found on a spice rack:
Coriander seeds
Cumin seeds
Black peppercorns
Fenugreek seeds
Fennel seeds
Black mustard seeds
Cinnamon stick
Bay leaves
Star anise
Curry leaves
Cardamom pods
Turmeric powder
Dried chillies
Chilli powder
First, fry the whole spices before grinding them into a fine curry powder with a spice grinder or coffee grinder, and mix with the remaining ground spices. Frying the whole spices before grinding brings out the full flavor of the spices, as well as extending the shelf life of the spice blend.
The warm and earthy spices of homemade madras powder makes it the best substitute for store-bought madras curry powder. In addition, you can tailor the heat-level of your madras curry powder if you make it yourself! That's the beauty of making your own spice blend, rather than opting for store bought.
Another perk is that it remains fresh and flavorful for months in an air-tight container. We bet you won't be disappointed! Find the full recipe at the bottom of the page.
Use homemade madras like-for-like with store bought madras curry powder, like in this vegan coronation chicken.
However, if this option isn't for you (it is time consuming after all), here are more of the best substitutes for madras curry powder...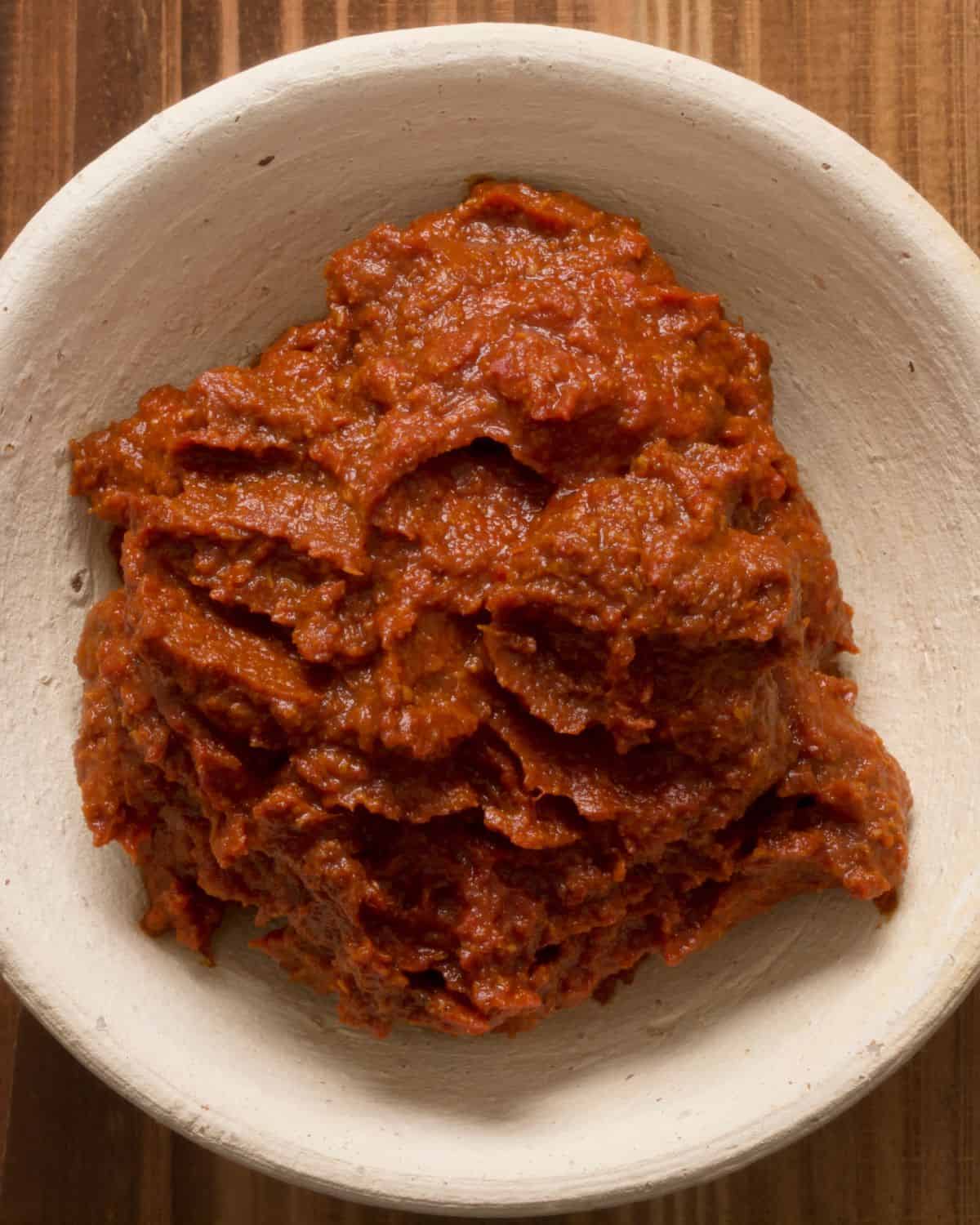 Madras paste
Madras curry paste has been used as an excellent madras curry powder substitute for a long time, it's a staple of Indian cuisine. It has a similar flavor, but some differences may make it even better than madras curry powder.
For example, as it's a concentrated paste you can use less but get a better flavor for the recipe. Making it a great curry powder substitute.
You can also either make it yourself or get it from the store. It's widely available in supermarkets. Some popular brands that make delicious madras curry paste are: Patak's, Amoy, and Sharwood's. Meaning it's a good curry powder substitute that can be bought in many shops.
This vegan cauliflower curry is made using homemade madras curry paste and it's a scrumptious meal that will be a perfect addition to your weekly meals! In addition to Indian curries try madras paste in this curry tofu pasta (it's so good!).
Generic curry powder substitute
Standard curry powder is easily available at supermarkets and grocery stores and is commonly labeled as "curry powder." It's a spice blend that includes a lot of the spices used in madras curry powder and therefore can provide a similar flavor to madras powder.
Generic curry powder is often labeled as mild or medium because it's not very spicy. And madras curry powder is a bit spicier than generic curry powder. So, if you're using generic curry powder to make a spicy dish, you may want to add chili powder to get the required spice level. You can actually create your own blend, using this curry powder recipe as a starting point.
Besides the flavor, it's one of our best curry powder substitutes because of its wide availability.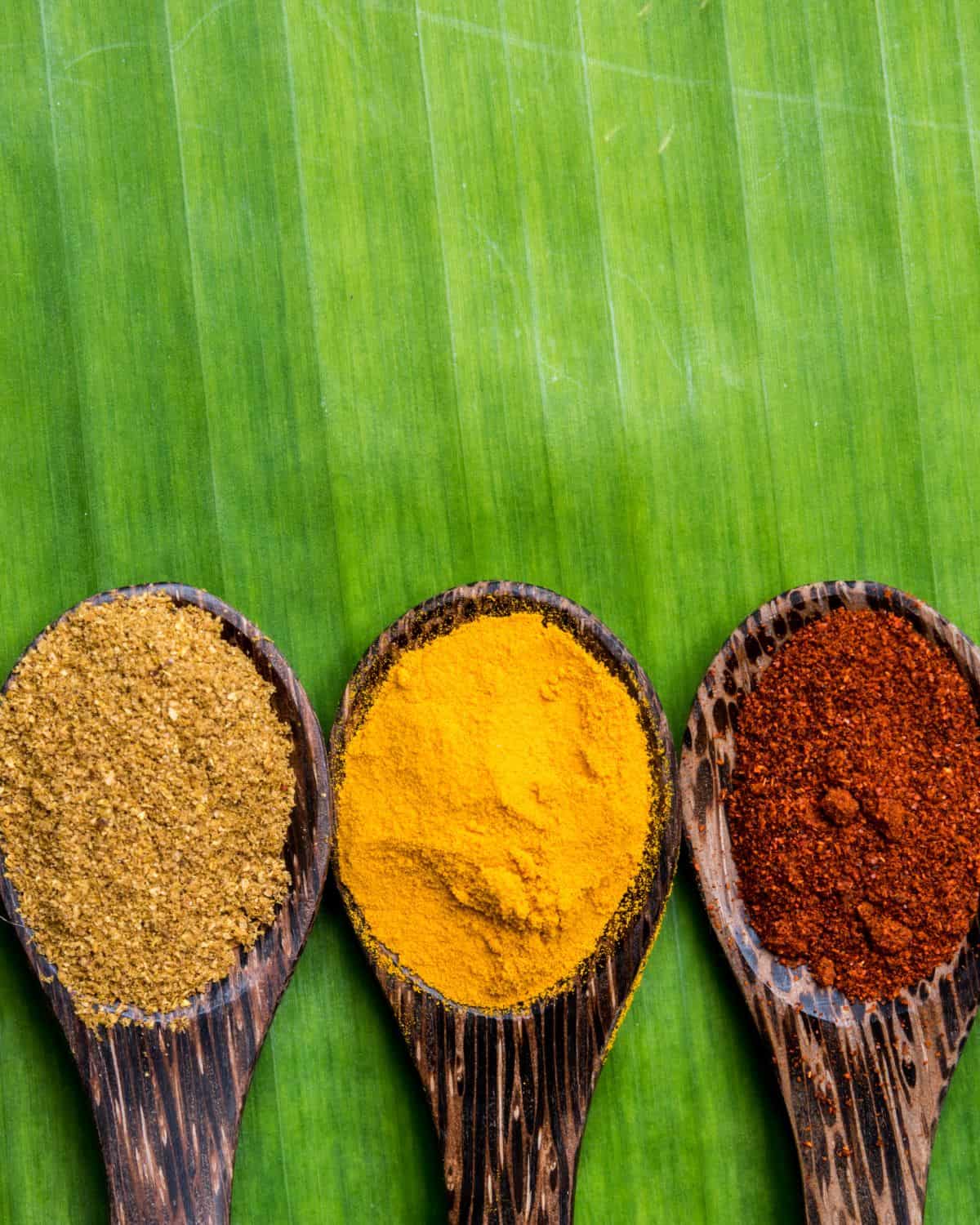 🍛 More similar masalas
In Indian cooking and a lot of other Asian cuisines, masala refers to a mixture or spice blend that is used to add flavors to the dish. Madras curry powder is one of them, but if you don't have it, there are many similar curry powder blends using all sorts of Indian spices, that you can use to get a similar flavor profile and aroma. It's easy to substitute curry powder with another spice blend.
Here are some masala mixes that you can use as a madras powder substitute:
Tikka masala
Tikka masala has a milder flavor and is made with coriander, cumin, turmeric, and other spices. This is another traditional indian spice blend. Tikka masala paste or powder is also very common in Indian cuisine. It's mostly used for marinating chicken (or tofu!) or vegetables before they are grilled or roasted. It's available as a tikka masala paste too, which is also a great madras curry powder substitute.
Tandoori masala
It adds a mild smoky flavor to the recipe and the primary spices used are chili peppers, coriander, cumin, turmeric, etc. So, if you need a mild smoky curry, use tandoori masala instead of madras powder. Like tikka masala, you can get it too in curry paste form too. It's a classic spice blend commonly used in Indian cuisine, so you can't go too far wrong with it!
Sambar masala (sambar powder)
Sambar masala, also known as sambar powder, is more aromatic and has a more savory flavor than madras powder. Its key ingredients are coriander, cumin and fenugreek. It's a concentrated spice blend, so it's important to use less than madras curry powder if using it as a substitute for curry powder.
Garam masala
It's made with cinnamon, cloves, cardamom, black pepper, and other spices. Garam masala can be used as a substitute for madras curry powder, but it's not our favorite because it's better used as a finishing spice (or seasoning) towards the end of a recipe. If you add it to the recipe in the beginning, it will overpower the dish's other flavors. So, we don't recommend it as the best substitute. But, if it's the only option that you have, it's better to use garam masala as a substitute for curry powder than nothing.
However, it's a great seasoning spice. Our Matar Dal is definitely elevated by using garam masala.
Note: there are some suggestions out there to use green curry paste, red pepper flakes, red curry paste and vindaloo paste as alternatives. These are not recommended. They each offer completely different flavours to madras, so there's no need to try them for this use!
💭 FAQs
What can I use instead of madras?
Tikka masala, madras curry paste, tandoori masala and even homemade madras powder are some of the best options instead of madras powder. If you're looking for more madras powder substitutes, check out our list above of the best madras powder substitutes, which includes both homemade and store-bought alternatives.
Can I use regular curry powder instead of madras powder?
You can use regular curry powder instead of madras powder, but the flavor will be slightly different. Your dish will be milder because regular curry powder is milder than madras powder.
Is garam masala the same as curry powder?
No, garam masala and curry powder aren't the same. They have different flavors and can be used interchangeably, but they aren't the best alternatives for each other. If you want to replace curry powder in the recipe, then try chili powder, turmeric or tikka masala, which are all better substitutes than garam masala, but they aren't perfect either.
🌟 Summary
We hope this article helped you find some of the top madras curry powder substitutes, both for making your own curry powder and store-bought. Our favorites are homemade curry powder, madras curry paste, tikka masala and tandoori masala. We don't recommend garam masala as the best or primary substitute because it tastes better as a seasoning spice at the end of the cooking process.
And if you're looking for more key ingredient substitutes, check out: fish sauce alternatives, sweet chili sauce alternatives, chili flakes substitutes and even alternatives to birds eye chili and mustard seeds.
Let us know in the comments below how you get on.
Indian dishes you'll love
We absolutely love Indian curries, and think you might like these too...
Did you make this recipe? Leave a review and a rating below, or tag us in your photos on Instagram! Alternatively, bookmark it in your browser or save to Pinterest for later.

If you love our content, please consider supporting it by buying us a coffee.
📖 Recipe
Homemade Madras Curry Powder
Homemade curry powder is the best substitute for madras curry powder. It's so easy to make to make your own madras curry powder, it's full of flavor and lasts for 3-4 months in an airtight container!
Save
Saved!
Print
Pin
Rate
Ingredients
6

tablespoons

coriander seeds

6

tablespoons

cumin seeds

4

tablespoons

black peppercorns

3

tablespoons

fenugreek seeds

2

tablespoons

fennel seeds

2

tablespoons

black mustard seeds

1

cinnamon stick

(small)

4

bay leaves

20

curry leaves

15

cardamom pods

2

tablespoons

turmeric powder

8

Kashmiri dried chillies

or another mild dried chilli

1

tablespoon

hot chili powder

optional, to make a hotter madras powder
Instructions
To make your own curry powder, first heat up a large frying pan over a low-medium heat.

Add the coriander seeds and fry for a couple of minutes - throughout the whole process make sure to keep the spices moving regularly to toast them evenly and prevent burning.

6 tablespoons coriander seeds

Pop in the cumin and mustard and fry until golden brown (~10min)

6 tablespoons cumin seeds,

2 tablespoons black mustard seeds

Add the black pepper, fenugreek, fennel, cardamom, curry leaves, cinnamon and bay leaves. Fry for another few minutes until everything is fragrant and golden.

4 tablespoons black peppercorns,

3 tablespoons fenugreek seeds,

2 tablespoons fennel seeds,

1 cinnamon stick,

20 curry leaves,

15 cardamom pods,

4 bay leaves

Take off the stove and pop in a bowl to start cooling.

Next, place the dried chillies in the hot pan with a tiny splash of oil and roast until crispy, over a low-medium heat.

8 Kashmiri dried chillies

Add the chillies to the whole spices along with turmeric powder and optionally, hot chili powder. Leave to cool completely.

2 tablespoons turmeric powder,

1 tablespoon hot chili powder

Once cooled, use a spice grinder or a pestle and mortar to grind until a fine powder forms.
Notes
Keep in an airtight container for 3-4 months.
Add chili powder depending on how spicy you would like the blend to be.
Nutrition
Calories:
47
kcal
|
Carbohydrates:
8
g
|
Protein:
2
g
|
Fat:
2
g
|
Saturated Fat:
0.2
g
|
Polyunsaturated Fat:
0.3
g
|
Monounsaturated Fat:
1
g
|
Sodium:
8
mg
|
Potassium:
180
mg
|
Fiber:
4
g
|
Sugar:
0.2
g
|
Vitamin A:
94
IU
|
Vitamin C:
27
mg
|
Calcium:
78
mg
|
Iron:
4
mg