In this article we're going to take you through the basics of cooking vegan Thai food. All Thai recipes are built on the foundation of four key flavours. They are; salty, sweet, savoury and spicy. We've taken part in numerous Thai cooking classes both in Thailand and in the UK, and this is always the first lesson.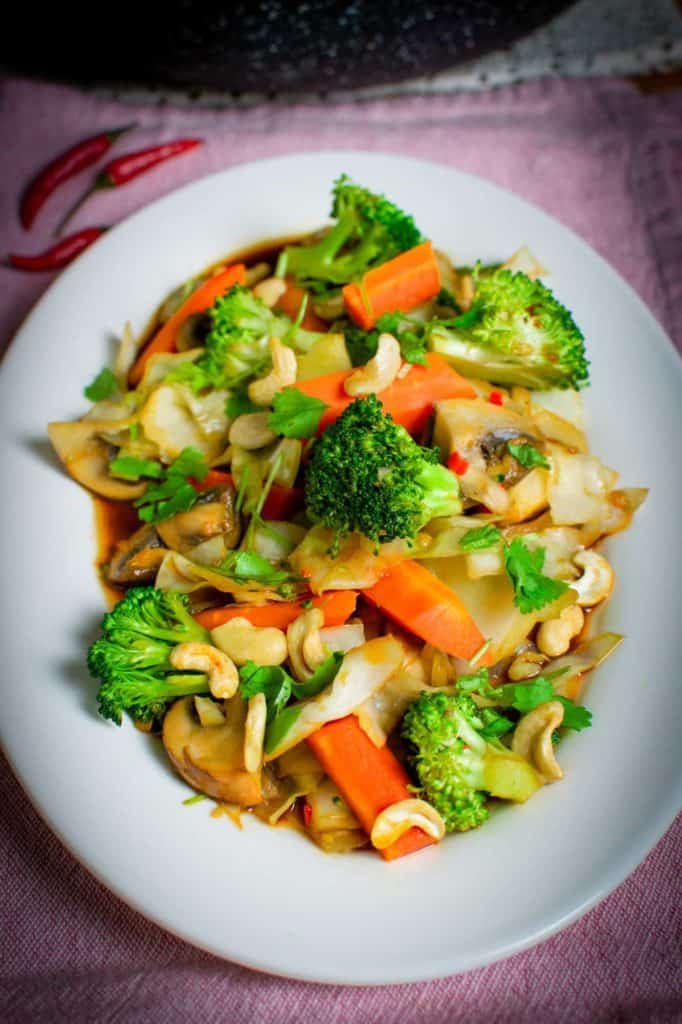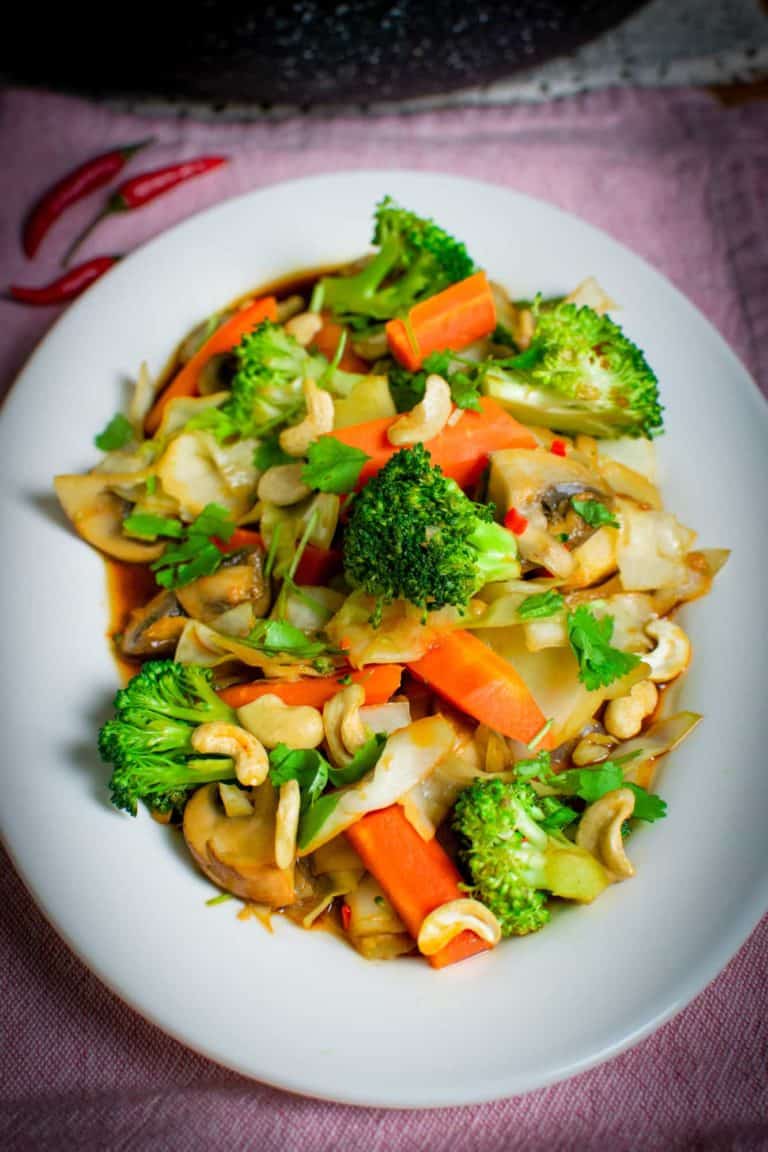 Now, Thai recipes do tend to use a lot of fresh vegetables. There's an abundance of fresh produce in Thailand, and most local restaurants head to their morning markets to get fresh vegetables for their kitchen that day. However, that's not to say that standard Thai recipes are accidentally vegan – or even vegan friendly. But, there's good news.
The good news is that so many Thai recipes are easily adaptable to be vegan or vegetarian – you just need the know-how. And that's where we come in.
In this guide to vegan Thai food, you'll learn the basics of vegan Thai cooking. That includes all the key Thai ingredients to keep stocked in your cupboard, the vegan alternatives to standard ingredients, the kitchen equipment you'll need and our top rated vegan Thai recipes too. Read on to learn all about vegan Thai food! We hope you love it just as much as we do…
What Thai food is vegan?
Traditionally a lot of Thai food isn't vegan. In Thailand many dishes actually incorporate a small amount of fish as a seasoning. Whether that's dried shrimp, fish sauce, oyster sauce or a multitude of other fish based seasonings. This means they're not vegetarian, let alone vegan.
If you're in a restaurant in Thailand and something is marked vegetarian, it's likely to be vegan too, however, we would always recommend checking with your server. This is because dairy products aren't often used in Thai cooking. However, eggs are often incorporated, just ask for it to be omitted. In our experience, most restaurants will be fine with this.
These Thai ingredients can replace the non-vegan ingredients often used in Thai cooking: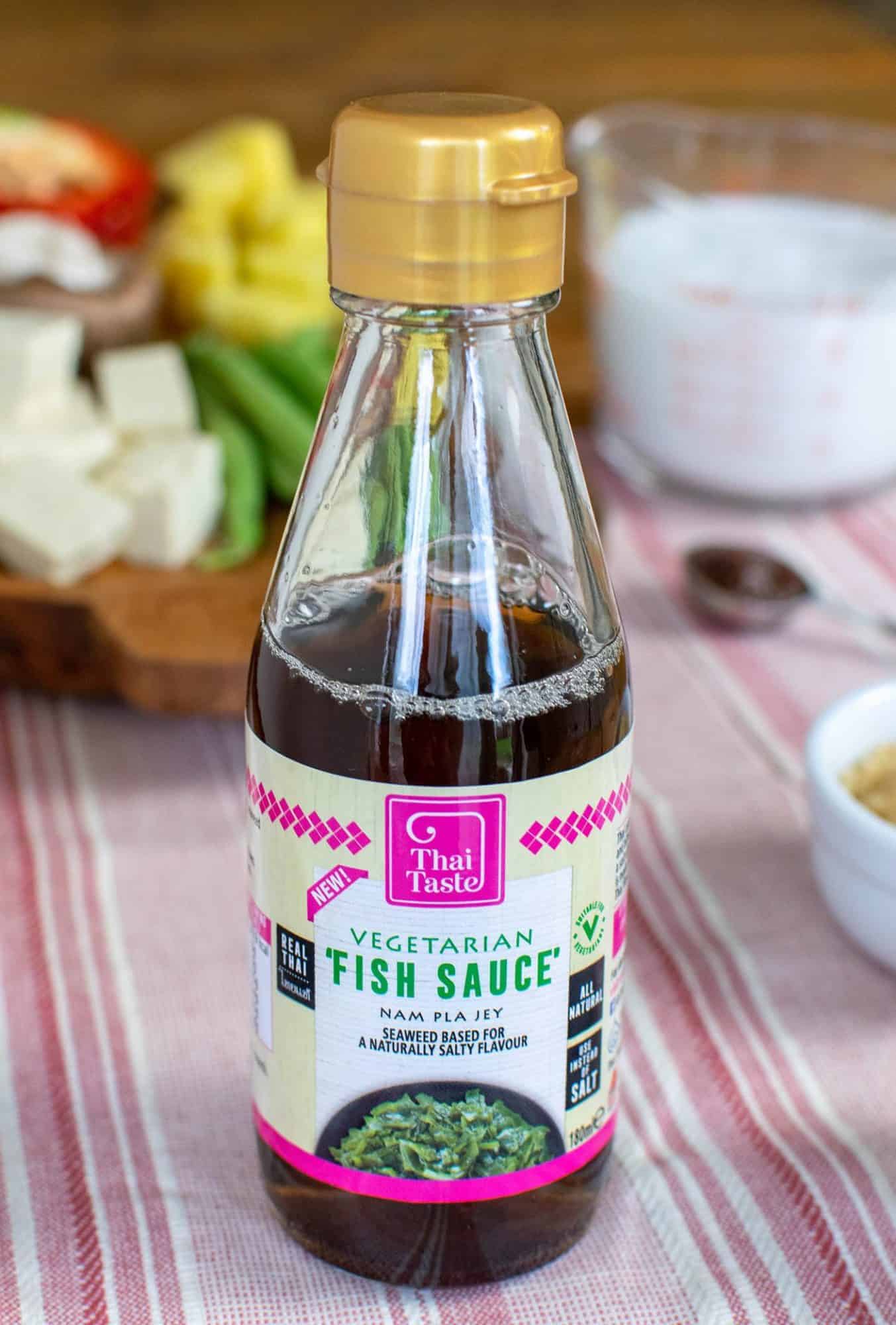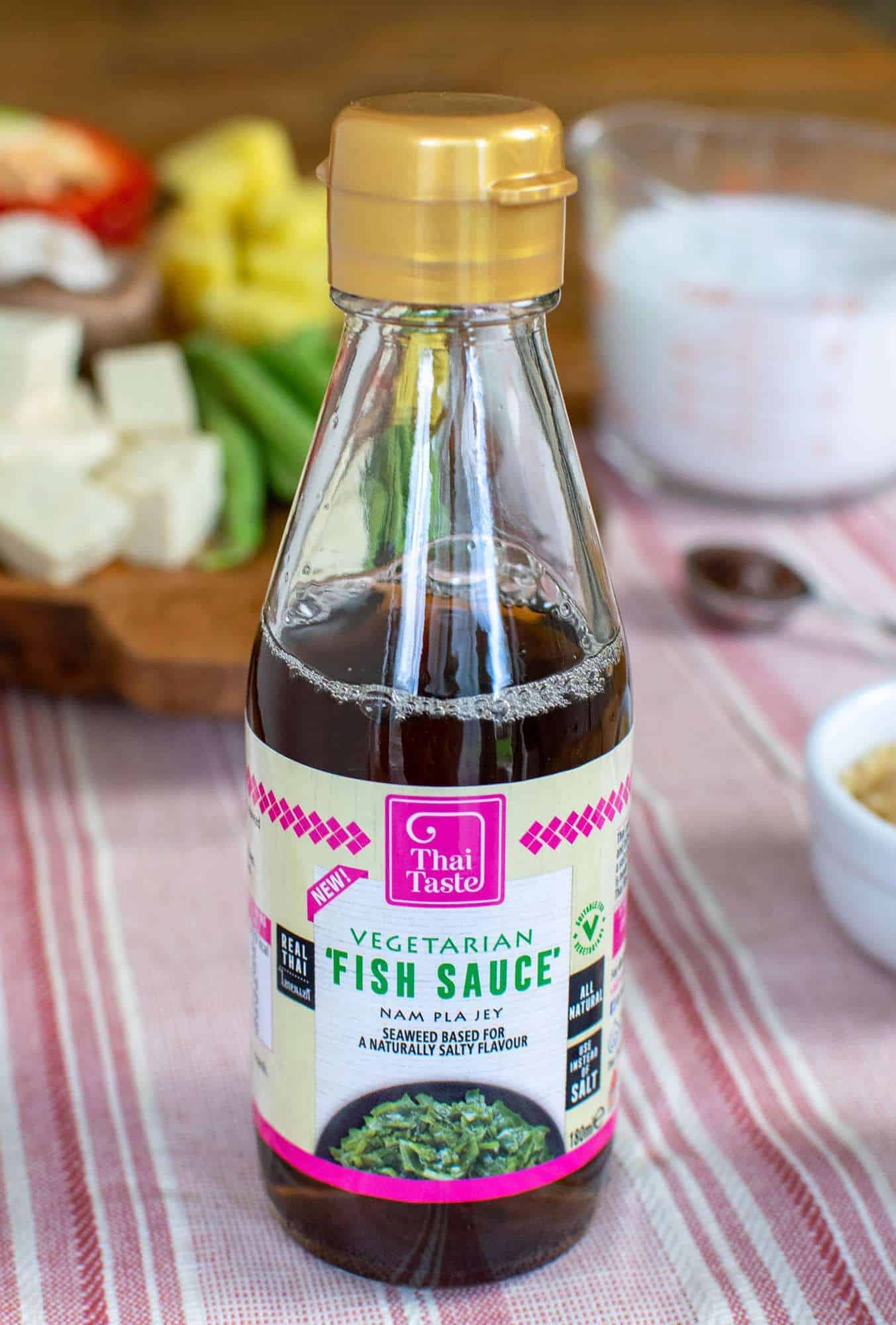 Vegan fish sauce
If you've ever cooked with fish sauce, you'll know it's pungent. I mean, really stinky. When in Thailand, most non-vegan restaurants will omit fish sauce (along with egg or oyster sauce) from its otherwise vegan-friendly meals.
For example, Pad Thai will usually include fish sauce as well as egg. We've eaten vegan Pad Thai in numerous restaurants in Thailand, and we've only ever had our request for a vegan version denied once (this was in a purist restaurant in Koh Lanta – maybe we should've known better!). After all, Thailand is the 'land of smiles', and Thai people are generally very accommodating, even if they think you're a bit weird for not eating meat, fish or dairy products!
So remember, even if a mixed vegetable stir fry is listed on a menu and it seems fine, always double check if it includes fish (or oyster) sauce.
There are a number of vegan fish sauce alternatives available on the market, but if you haven't got any you can always use more light soy sauce, or a combination of light and dark soy sauce. This will add the umami flavour you're looking for, but may not be perfect.
Our go to vegan fish sauce recommendation is made by Thai Taste. They're a company that make a lot of vegan friendly products, but always remember to read the label if you're not sure if a product is vegan or not.
When we first tried the Thai Taste vegan fish sauce, we used a bit too much and our meal was very salty! We now know to use it cautiously, so our recipes heed this advice. Don't make the same mistake as us!
Vegan oyster sauce
Unless you're in a specific vegetarian or vegan restaurant in Thailand (which, of course, there are many), Oyster sauce is often fair game – even in dishes that are listed as vegetarian. So just be sure to check with your server.
The best vegan alternatives to oyster sauce include a simple Vegetarian Stir Fry sauce, and Mushroom Sauce. Both are thick, gloopy and rich as you'd expect, but don't worry if you don't have these to hand because there's a homemade version...
A DIY work around for vegan oyster sauce can be made with half a tablespoon of dark soy sauce and half a teaspoon of vegan Worcestershire sauce – this would be the equivalent of one tablespoon of oyster sauce. This will add depth of flavour to your cooking, although admittedly it's not traditional, and won't be thick and gloopy like Oyster sauce.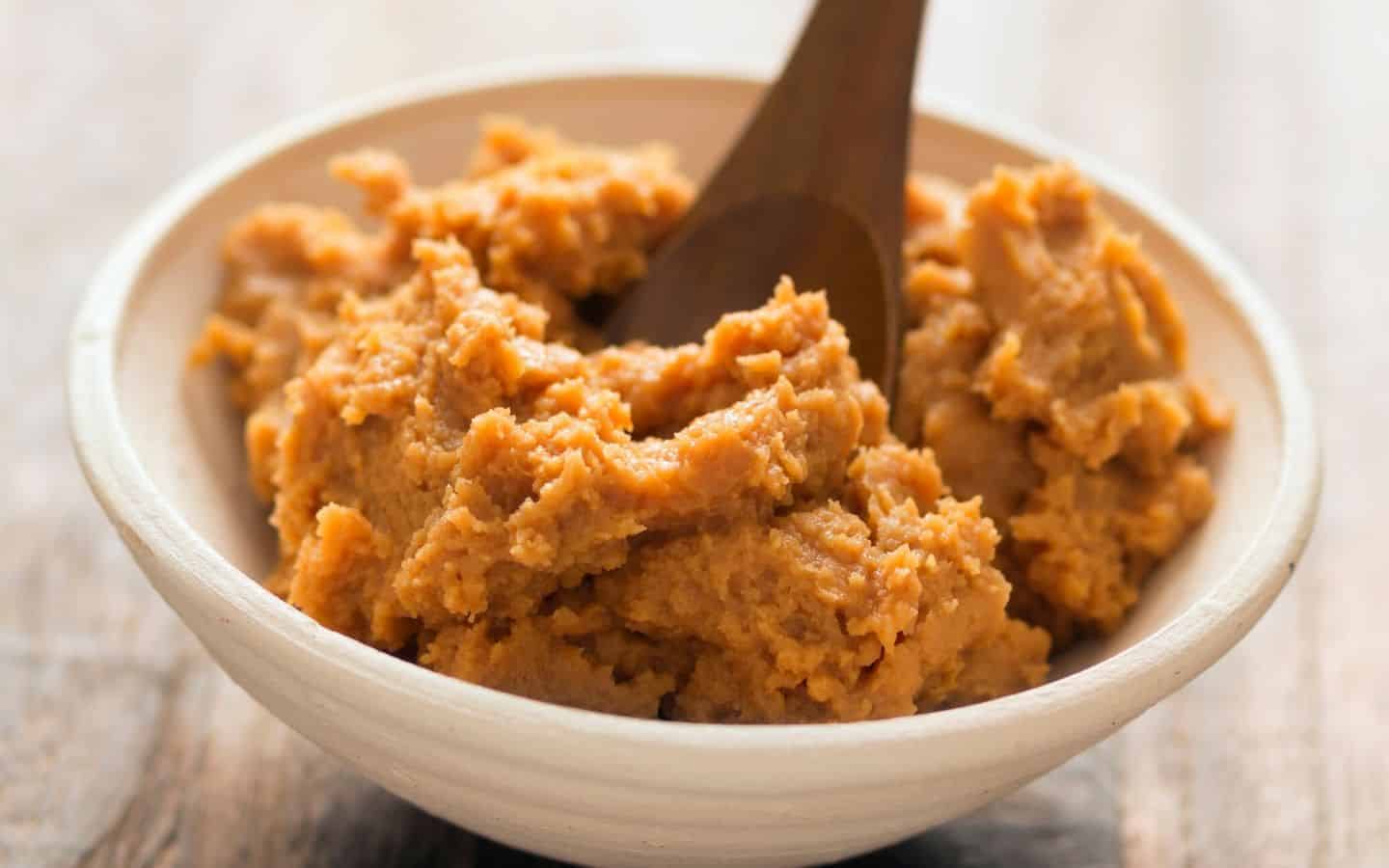 Miso paste
Miso paste is a great alternative for shrimp paste. Shrimp paste is certainly not vegan. It's often used in Thai curry pastes. If a vegetable Thai curry is listed on a menu in a standard Thai restaurant, it's unlikely to be vegan or vegetarian.
It's always worth asking restaurants in Thailand if they can make a curry vegan though – we've found that most places are willing to accommodate. Thai people aren't always familiar with the word 'vegan', but if you specify 'no meat, no fish, no oyster sauce, no egg' they generally understand.
A small amount of shrimp paste is used to create depth of flavour in curry pastes. We would always recommend asking, but unless a curry is advertised as vegan or vegetarian, it would be safe to assume it's not suitable for a vegan diet.
However, there is hope! Shrimp paste (gapi) is made with fermented shrimp, so miso paste is an easy to find replacement. This will add the salty, pungent flavour, similar to that of shrimp paste, but without the cruelty. And bonus – it's really good for you!
This is our favourite miso paste by Clearspring.
Top rated Thai vegan recipes
Contrary to popular belief, Thai green curry is actually the spiciest of all the Thai curries. People usually think red curry is the spiciest, because most people associate spiciness with red chillies. Additionally a lot of Western Thai restaurants also make red curry the spiciest..

Thai green curry is probably my favourite curry of all time. And because of this, we have spent hours upon hours making and remaking this dish to ensure it's the best version it can be! We even make our own vegan Thai green curry paste, which is popular amongst our friends and family. Try our Vegan Thai Green curry with tofu and vegetables.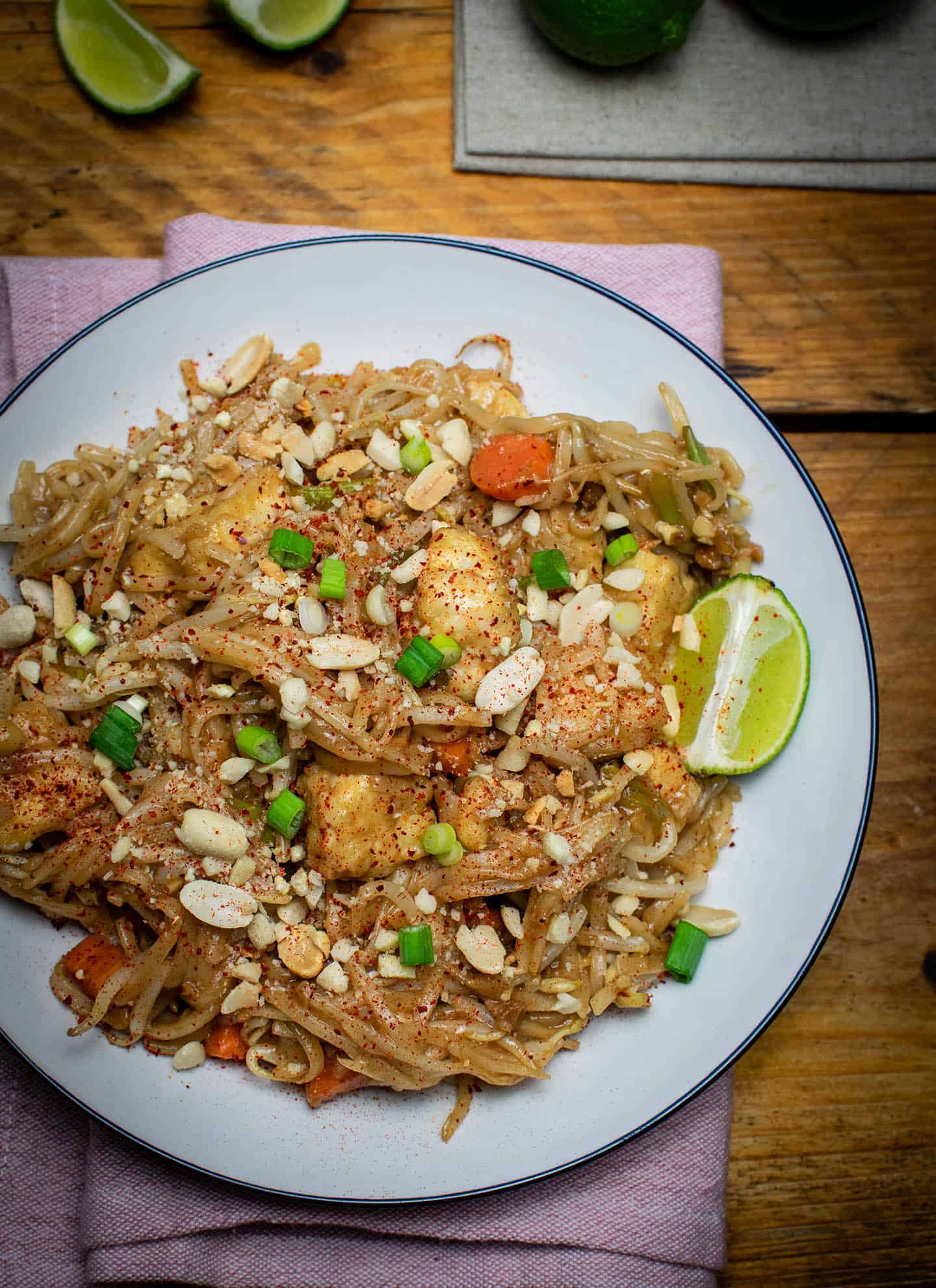 Can vegans eat Pad Thai? Well, yes of course they can! Pad Thai is probably the most iconic Thai dish of all time. It's easy to find a vegetarian version, but not so easy to find it vegan style!

Often, when roaming the streets of Bangkok, Pad Thai sauce will be pre-made with fish sauce. If you're in luck and find a vendor that will make a veg-only version, and uses sauces straight out of the bottle, it will be vegan.
Never fear though, because we've created an easy-to-follow, ready in 30 minutes Vegan Pad Thai recipe for you to make at home. Remember to serve it with a wedge of lime, chilli flakes, peanuts and soy sauce in order for everyone to customise their meal. Have a go at making our Easy Vegan Pad Thai.
Our Thai vegan corn fritters call for red curry paste, shredded kaffir lime leaves and, of course, loads of sweetcorn! We use frozen sweetcorn which means they're inexpensive, but they do however, take a little while to make, around 40 minutes.

As with a lot of Thai starters (or appetizers!) these sweetcorn cakes are fried. We shallow fry them, but they will be ready quicker if deep fried. If you're feeling healthy they could also be baked, timing will be dependent on your oven. Try our Thai Vegan Corn Fritters for yourself.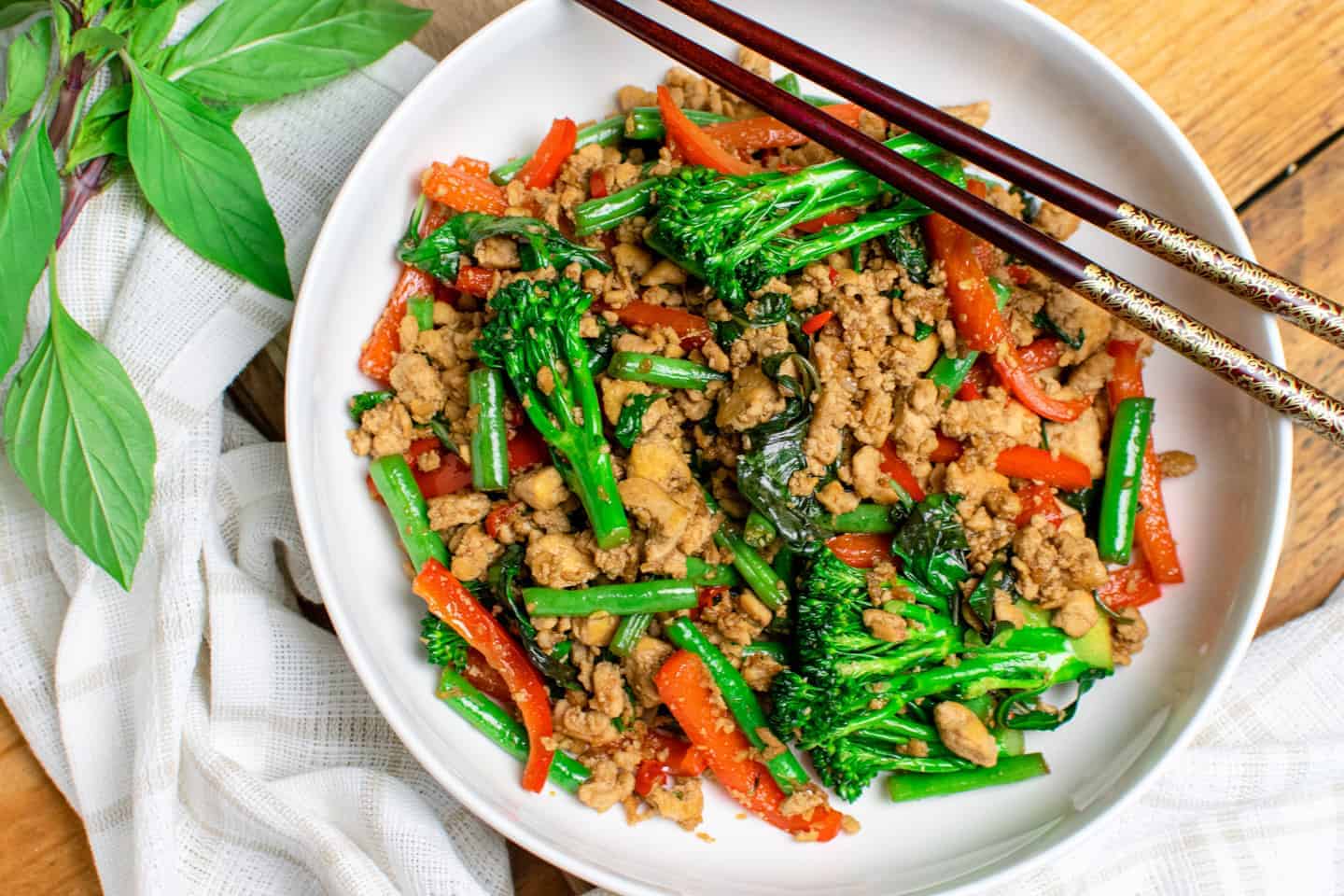 Another iconic Thai dish, often made with pork, can easily be made vegan. Using crumbled tofu, special seasoning that includes a fine mixture of soy sauce, vegan fish sauce (if you have it), coconut sugar and of course, Holy Basil, this dish is as close to the real deal you can get.
It is a particularly spicy Thai dish, so if you're sensitive to spicy food, leave out the bird's eye chillies or check these chili alternatives. Alternatively, replace with normal green chillies. Try our Thai Basil Tofu Stir Fry.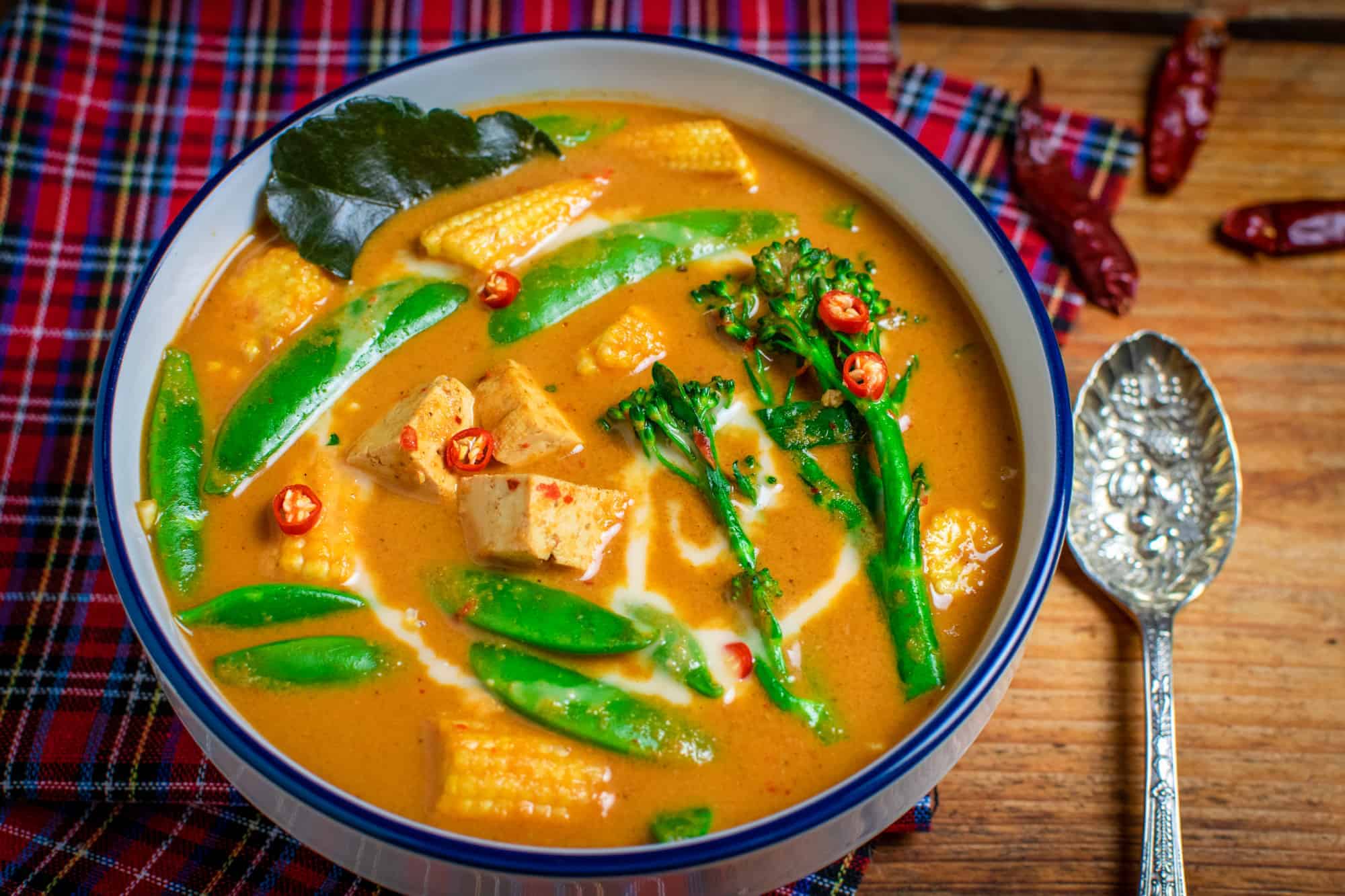 It's a common misconception that Thai Red Curry is the spiciest Thai curry. This curry is actually a bit sweet as well as spicy!
Our Thai Red Vegetable Curry is based on a recipe that we learnt when we were travelling on our backpacker honeymoon back in 2017. We did the Mai Kaidee cooking class in Chiang Mai, northern Thailand. We would totally recommend it too.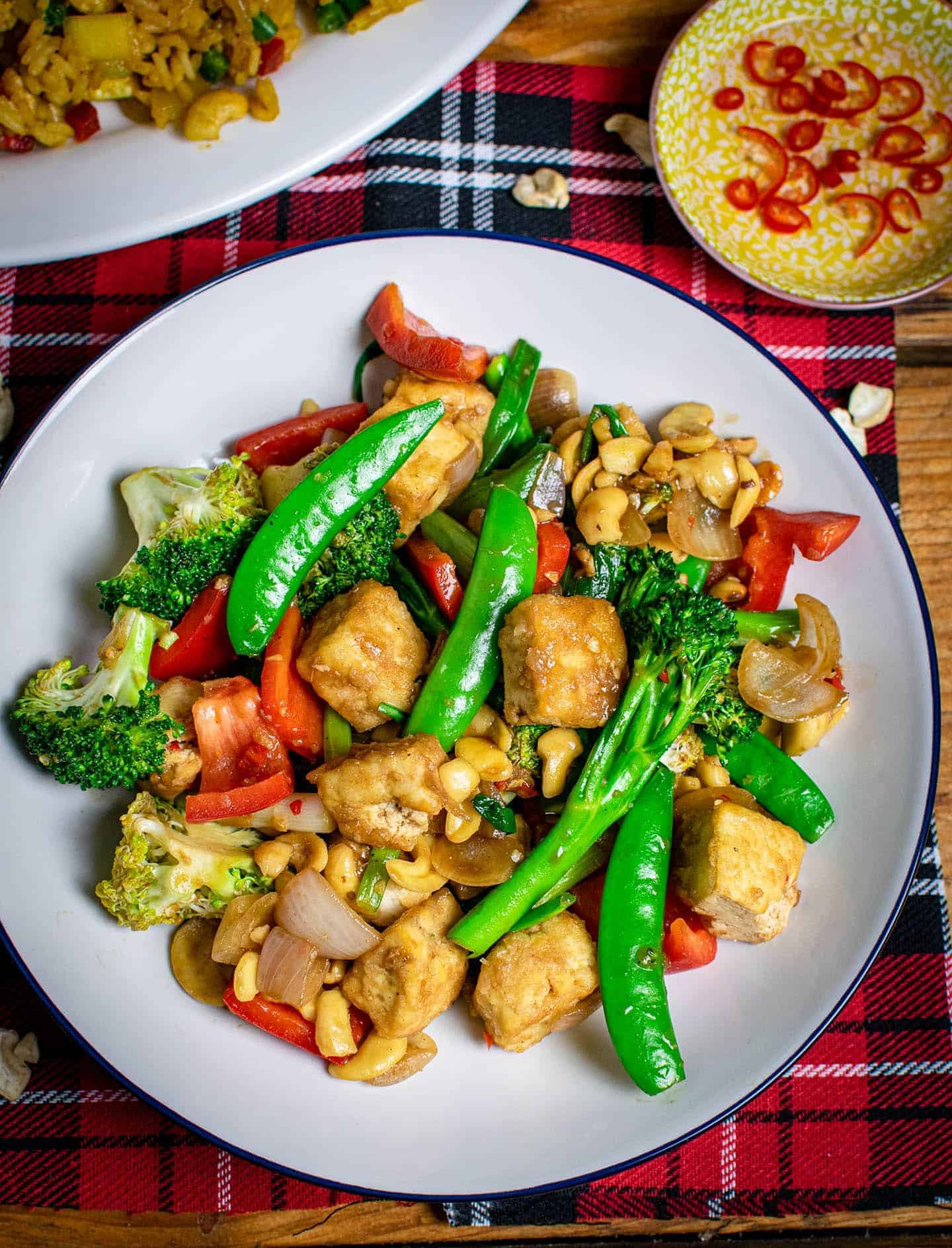 Thai cashew stir fry with tofu is a vegan spin on the classic "cashew chicken" or gai pad med mamuang himaphan. It only takes 15 minutes to prepare, and 15 minutes to cook! Use a pestle and mortar to bring the most out of the fresh chilli and garlic for a fragrant stir fry. Additionally, use a tofu press to press the tofu to get the best texture possible!
Try our Vegan Thai Cashew Stir Fry.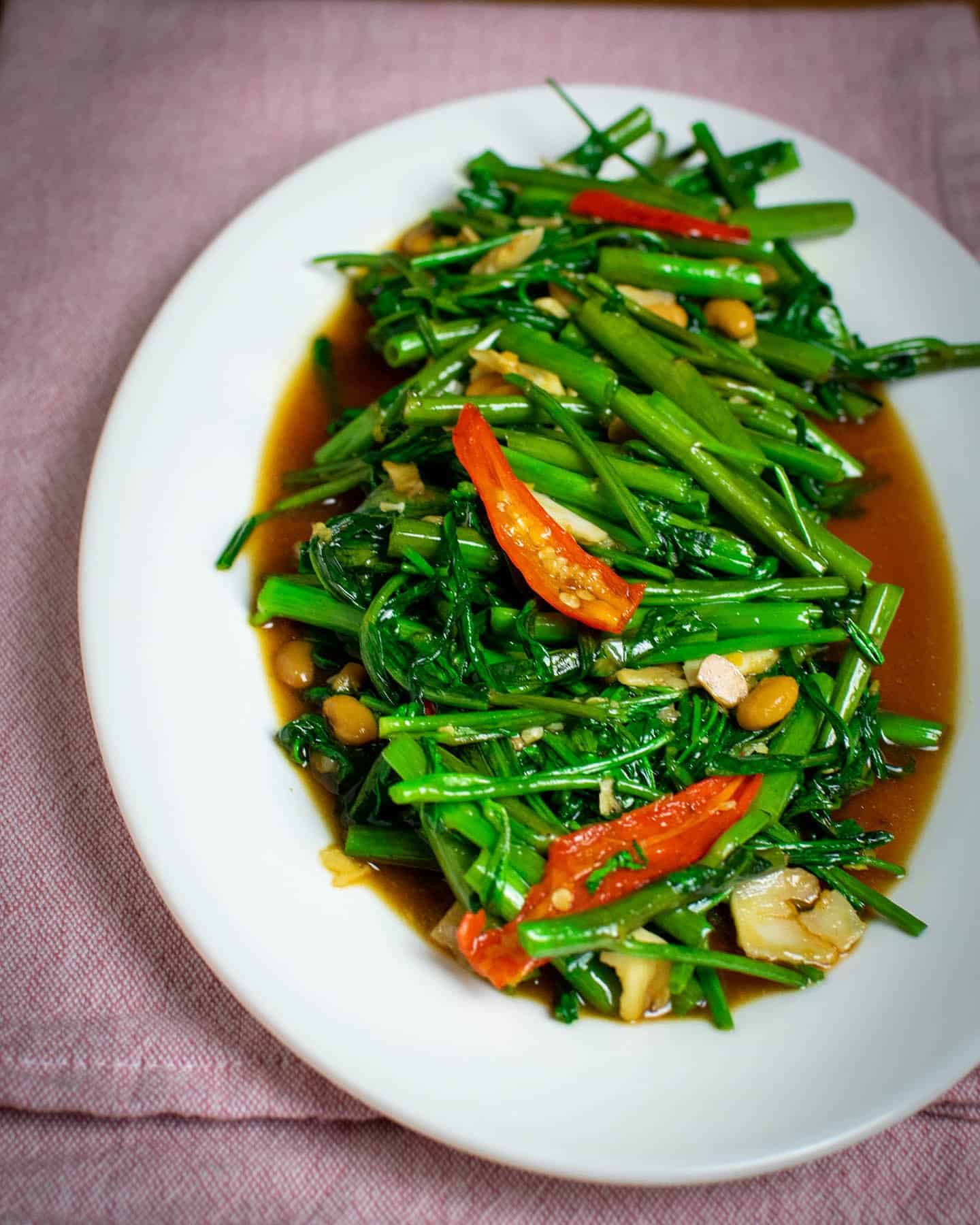 This dish is an absolute must-try! It's often served as a side dish, but sometimes as a lunch or dinner along with jasmine rice. It takes a few minutes to make and only needs 7 ingredients. This is probably the quickest and easiest Thai dish on our blog, and it's packed with flavour. Another name for Thai morning glory stir fry is Pad Pak Boong Fai Daeng.
Try our Thai Morning Glory Stir Fry.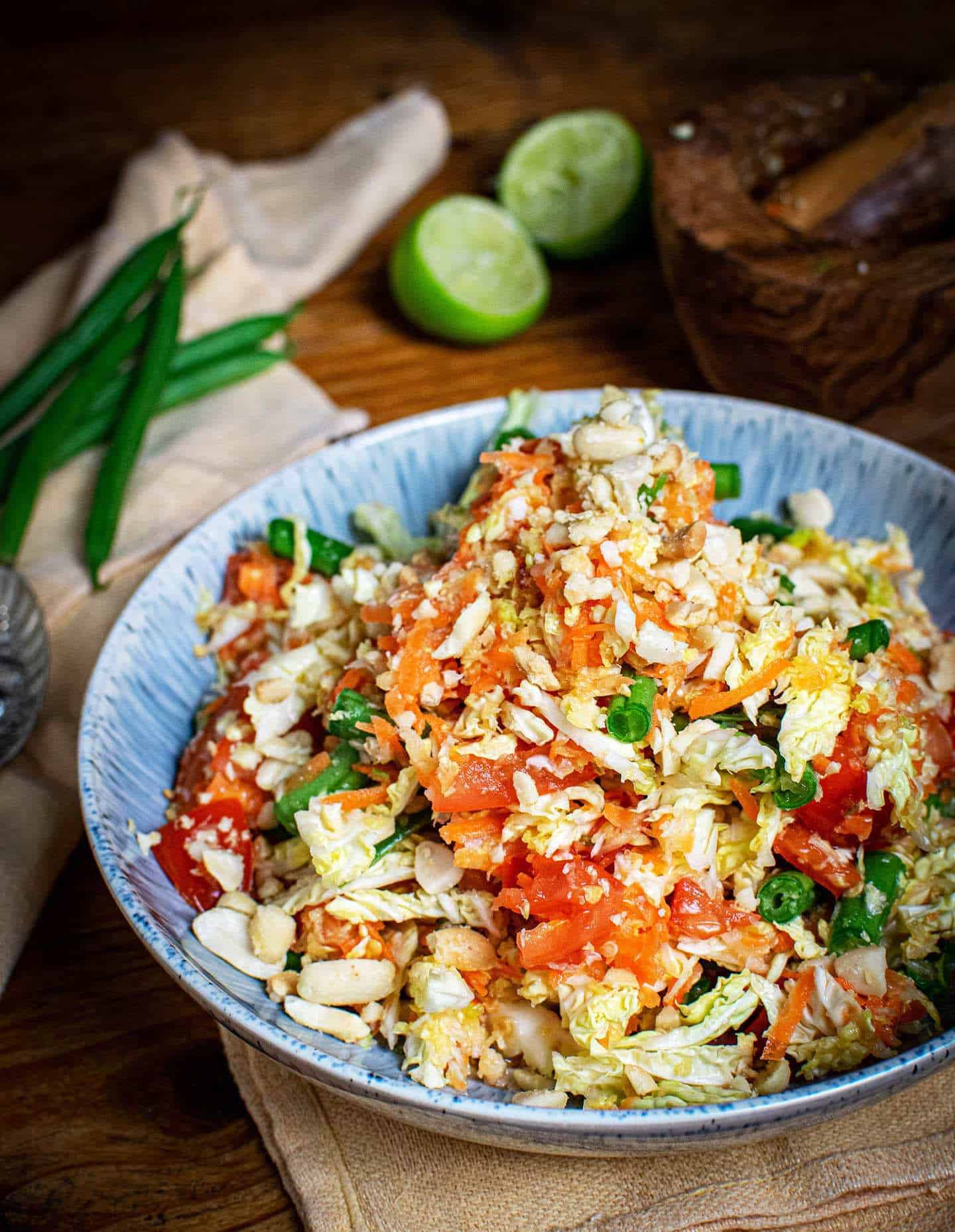 We've only ever had vegan papaya salad a handful of times in Thailand, and that was in vegan restaurants. Usually it's made with fish sauce and dried shrimp. But do not worry. It's easy to make vegan papaya salad! It only uses a few ingredients, you can use vegan fish sauce or soy sauce, and you don't really need to replace the dried shrimp. Surprisingly, papaya salad is actually considered to be the spiciest Thai dish ever, so go careful with the chillies and don't say we didn't warn you!
Try our Vegan Papaya Salad.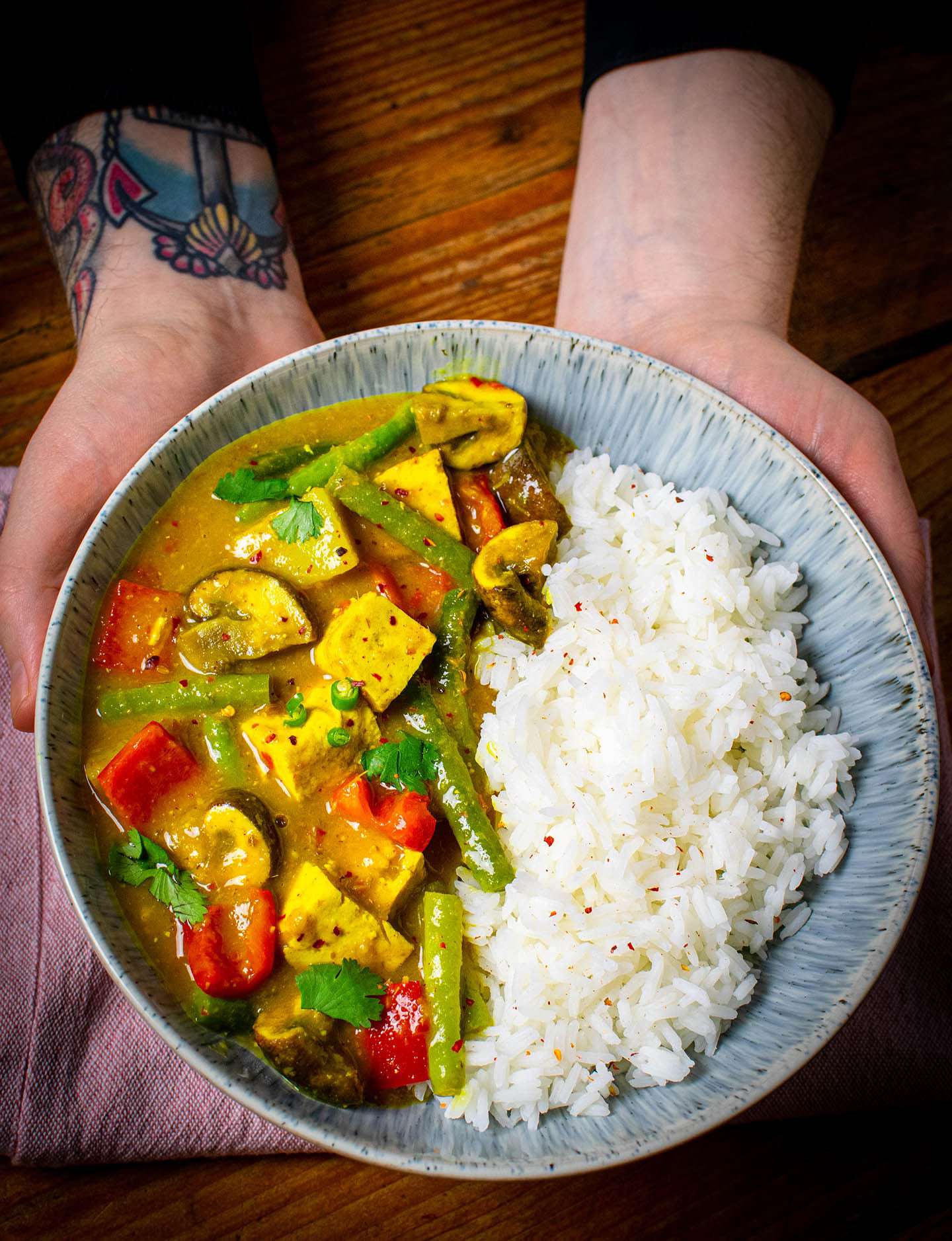 This Thai Tofu Yellow Curry is like a fusion dish between Thai and Indian curries. It's fragrant, healthy, not very spicy and totally delicious! And did we mention it's easy to make?
Try our Thai Tofu Yellow Curry.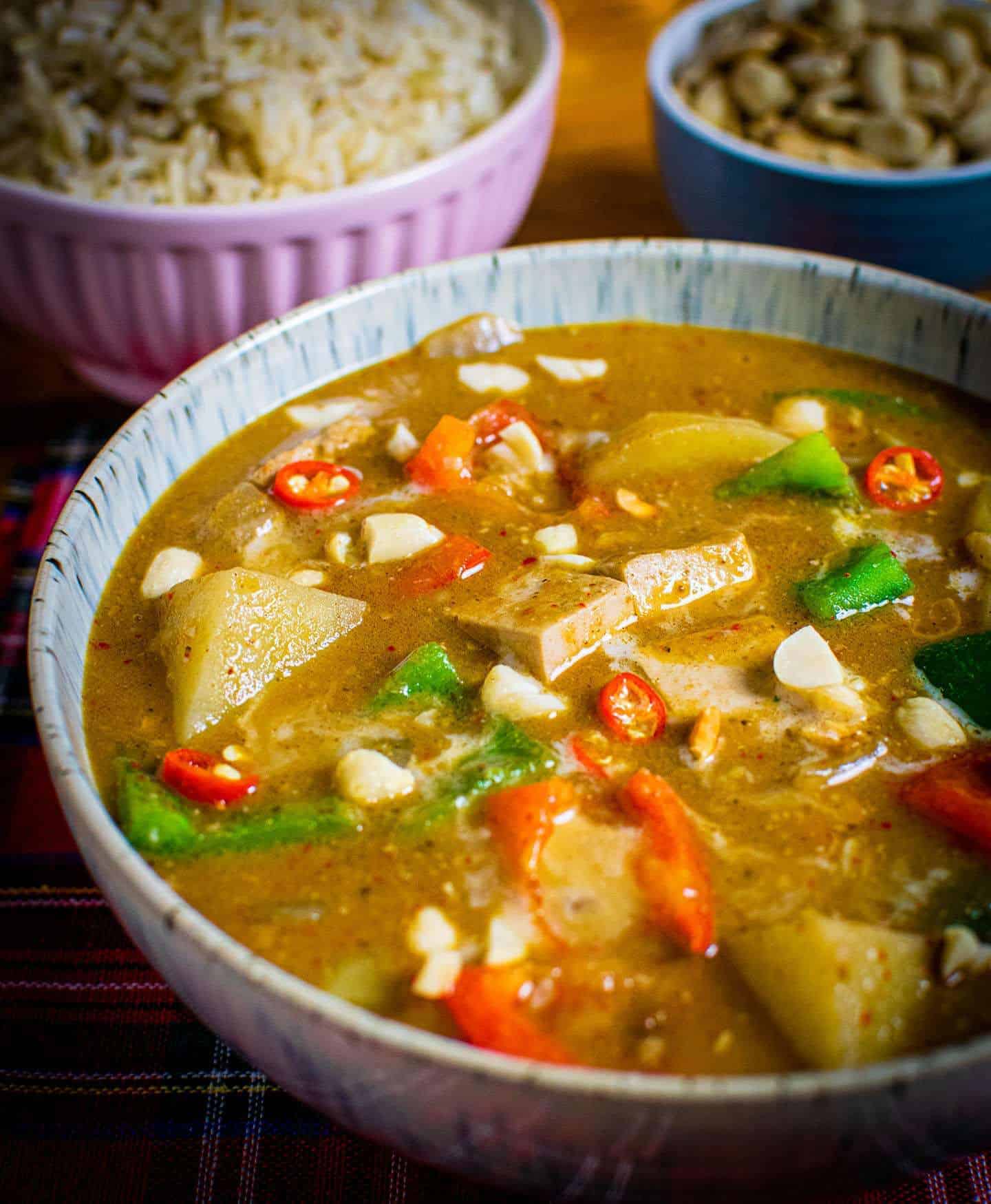 Vegetable Massaman Curry is also a dish that takes inspiration from another part of the world – this time it's Malay flavours. It's rich and nutty, and always features peanuts and potatoes. It's probably one of the tastiest Thai curries out there.
Try our Vegetable Massaman Curry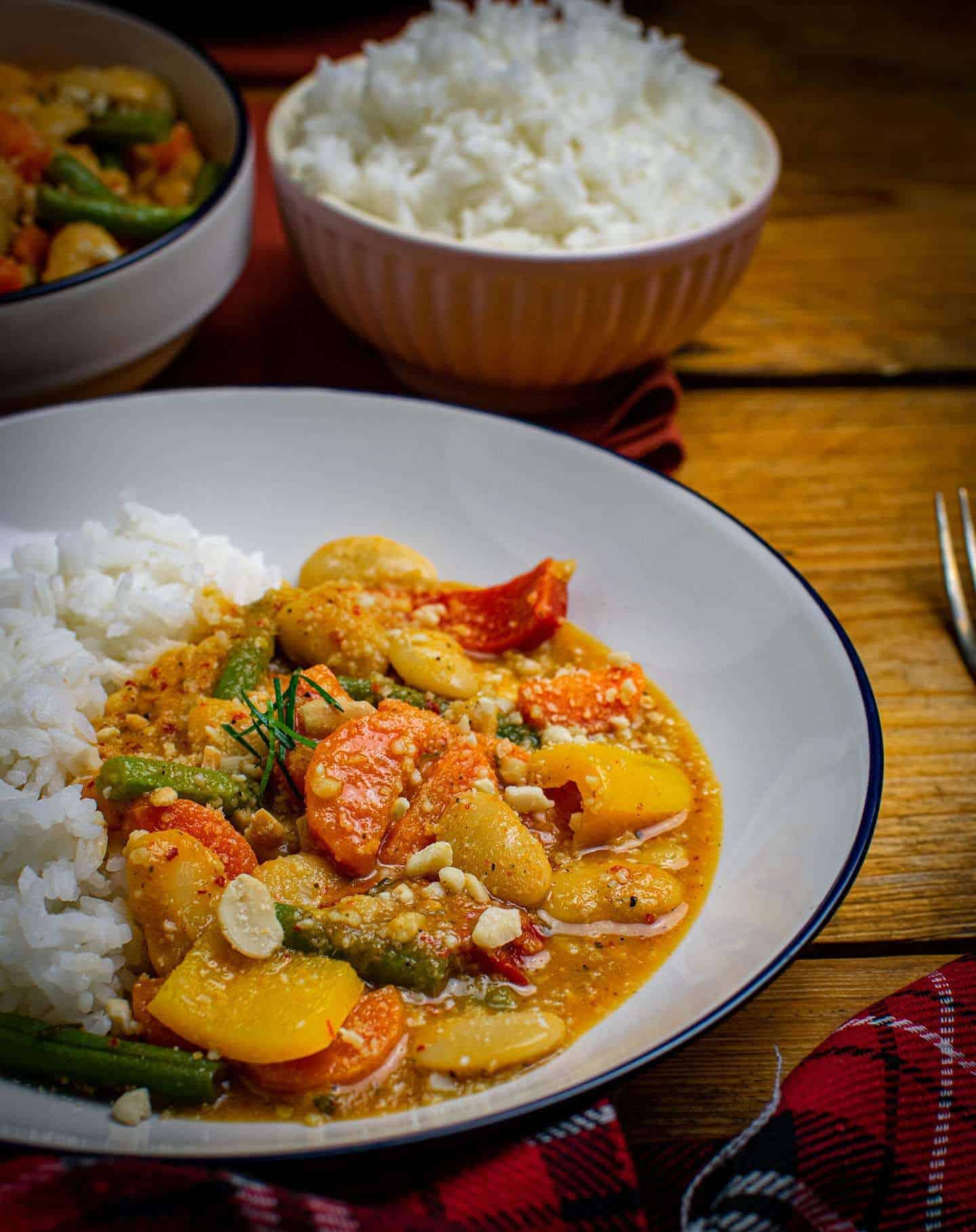 Panang curry is sweet, salty and nutty. It has a rich and thick curry sauce that's perfect for those who like their curries on the mild side. Our Panang Curry is made with butter beans, a mix of vegetables, and the key ingredient – peanuts! It's like a Thai red curry, only is sweeter and not so spicy.
Try our Vegan Panang Curry.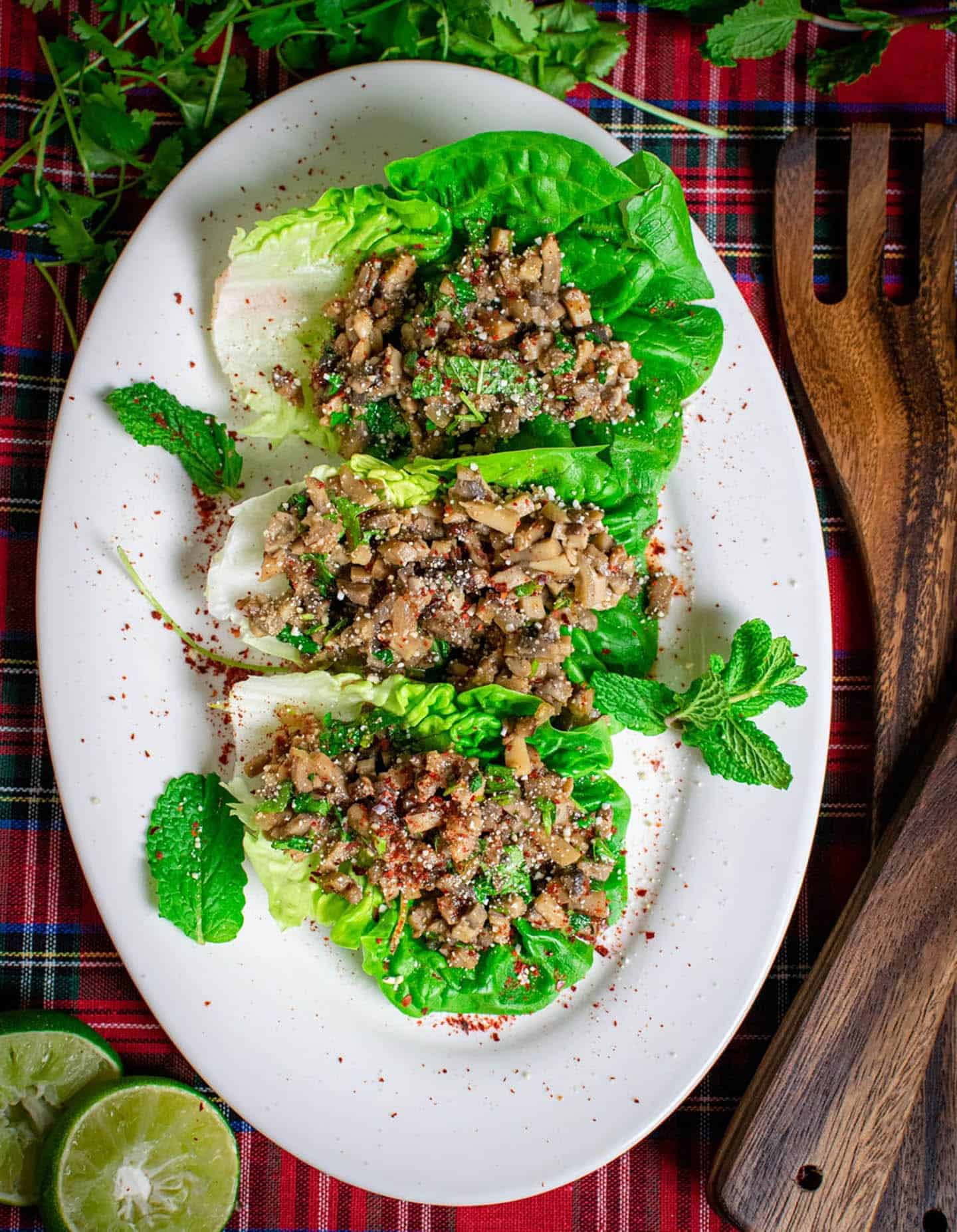 If you love mushrooms as much as we do, then Mushroom Larb is for you. It's a traditional Thai salad that's seasoned with chilli, soy sauce, lime juice, toasted rice, fresh mint and coriander. It's a vegan Thai food staple, a true taste sensation, and not one to be missed.
Try our Mushroom Larb.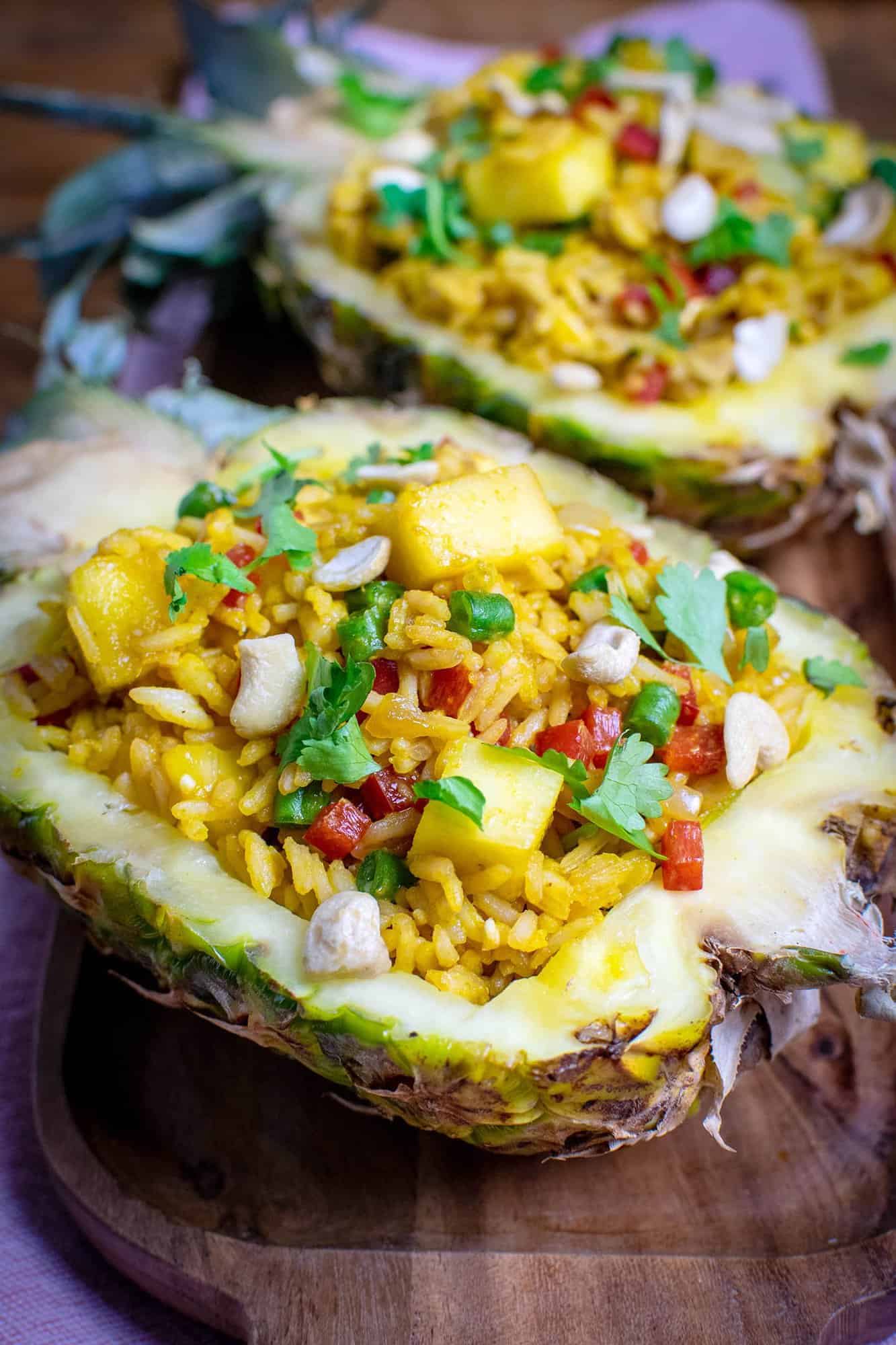 It's sweet, savoury and sour – some say this is the greatest Thai dish out there! If you're a pineapple on pizza lover, this is probably for you. It's great as a stand alone meal or served with one of the many Thai curries that you could choose from. A true highlight from Thai cuisine!
Try our Vegan Pineapple Fried Rice.
Like a roast dinner, but Thai style! With its umami rich gravy sauce, elegant peppery flavour and an optional chilli kick, this one is suitable for all the family. Featuring mushrooms to make this dish protein-rich, and a variety of vegetables – what's not to love? Plus it only takes 20 minutes to make!
Try our Noodles with Gravy (Rad Na)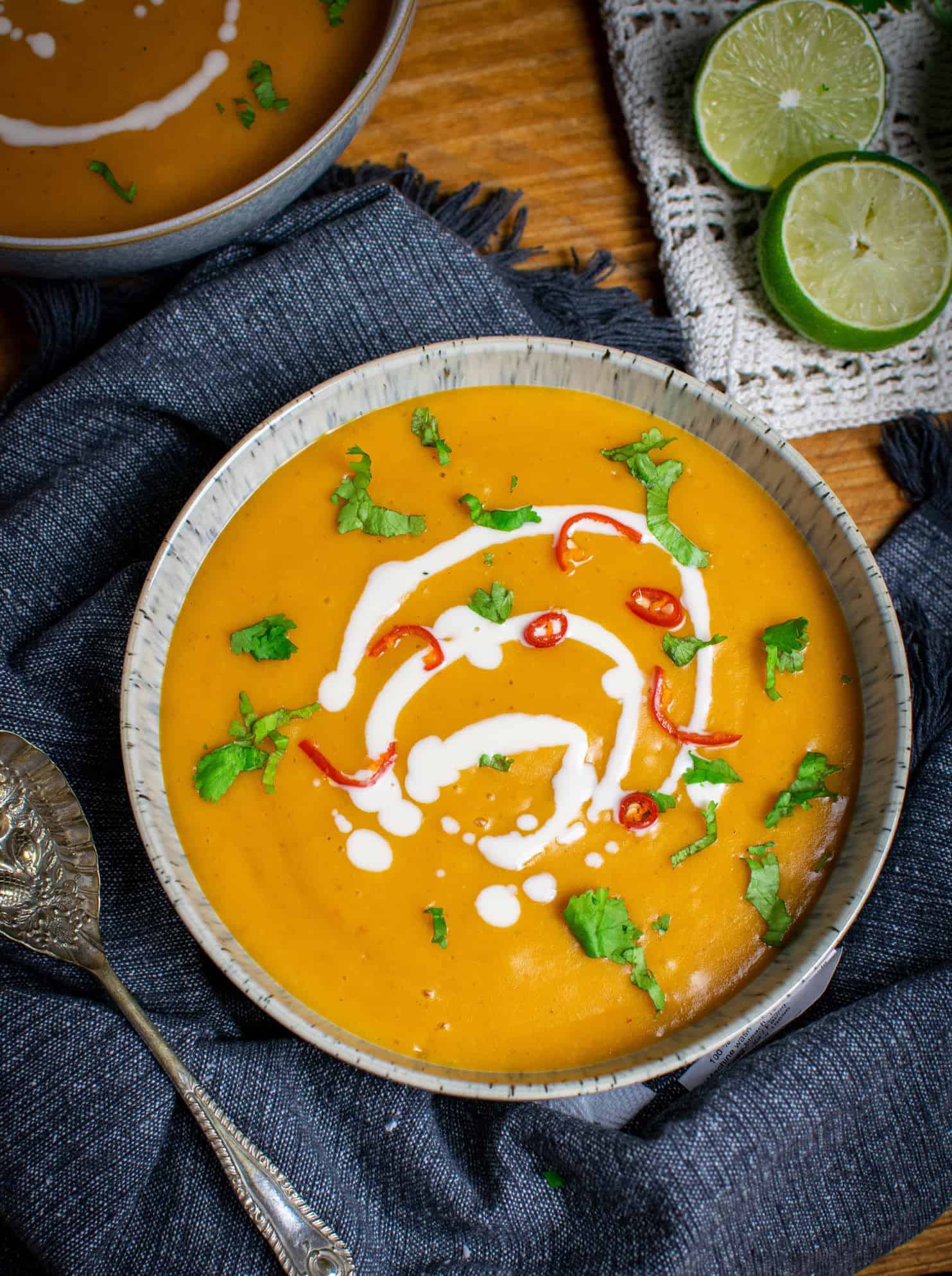 Whilst this isn't technically a traditional Thai dish, this is a great way to cook with Thai red curry paste. Great for when those autumn pumpkins are ready, yet equally delicious with butternut squash, Crown Prince and Acorn squash.
Try our Vegan Pumpkin Soup.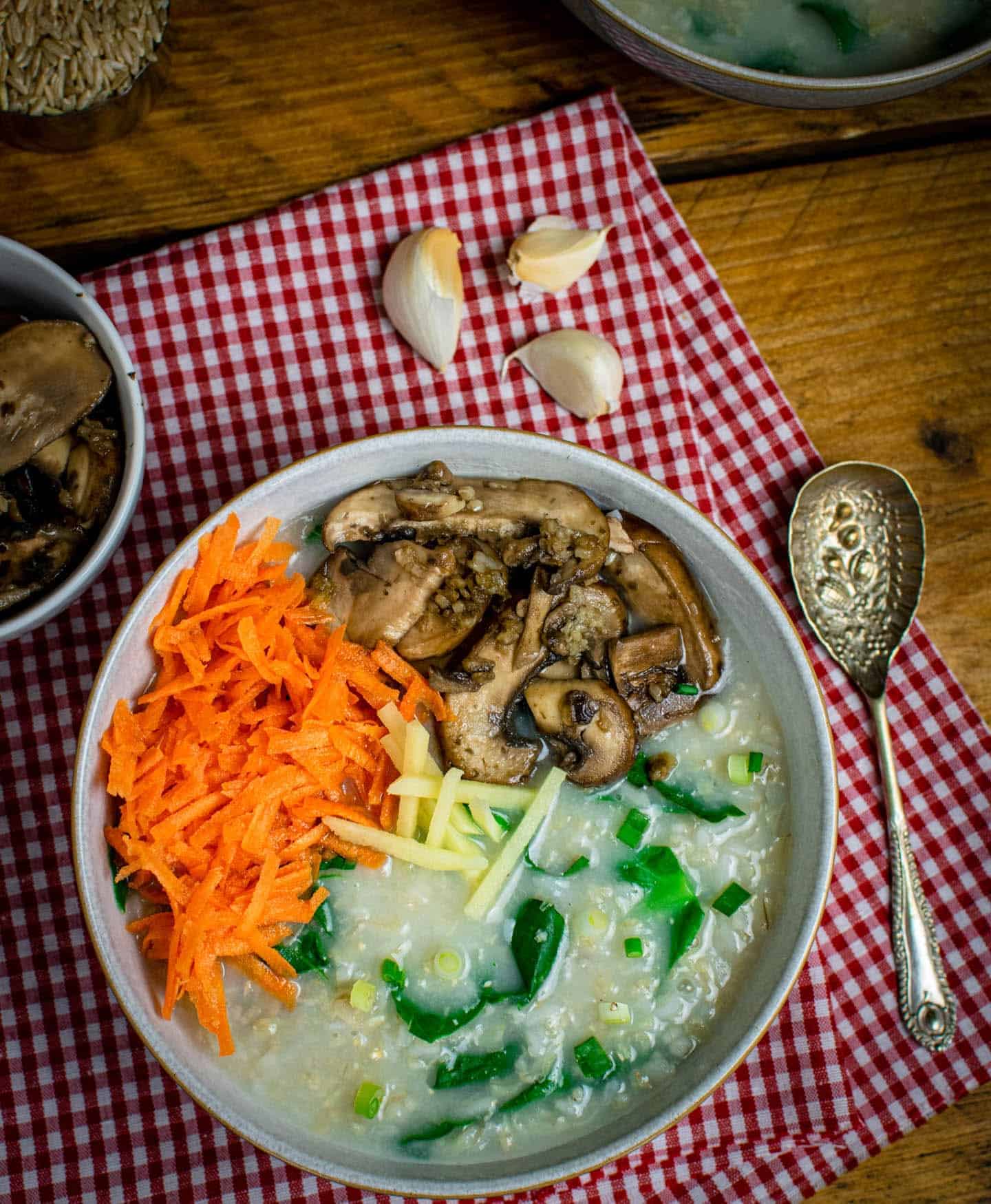 Thai Jok, Congee, or in lamens terms – Savoury Rice Porridge, is a Thai staple. Although not a common breakfast outside of Asia, this savoury porridge is well worth trying if you haven't had it before. We love savoury style breakfasts, so it's right up our street.
Batch cook this recipe and you'll have breakfasts in the fridge for 5 days. Serve with garlicky greens, stir fried mushrooms, fresh grated carrot and matchsticks of fresh ginger.
Try our Thai Jok (Congee).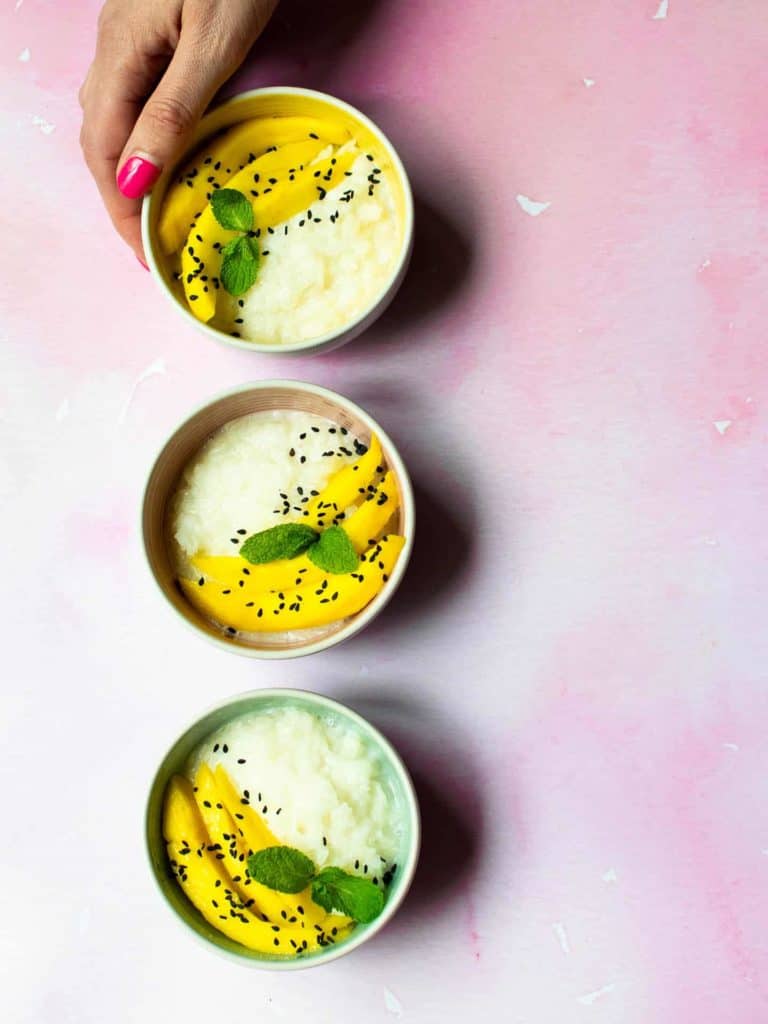 Mango Sticky Rice is the most quintessential Thai dessert, and probable the most commonly known. The rich creamy coconut sauce paired with the refreshing mango and filling rice, makes for an unbelievably good pudding. It must be tried!
Try our Vegan Mango Sticky Rice.
Top Tip: if you love this recipe, check out our e-cookbook Vegan Thai Food Made Easy. It's packed with 21 original Vegan Punks recipes featuring curries, curry pastes, stir fries and even the most popular Thai dessert, as well as 3 BONUS recipes!
Key ingredients for vegan Thai food
There are a number of key Thai ingredients that we would recommend having in the cupboard or in the fridge if you're keen to make vegan Thai food at home.
Ingredients found in Thailand are a lot fresher than ingredients found in UK supermarkets. However, we've included recommendations on where to get each item. For infrequently used items like Thai aubergines and galangal, you may need to get them from Asian food stores or order from specific Thai online shops.
We've broken this section into two parts – Cupboard staples and Fresh ingredients. We hope this is helpful!
Vegan Thai food cupboard staples
These are the general ingredients to keep stocked in your cupboard. If you have these 'in stock' you'll be able to throw a simple plant based Thai meal together. We've also written a whole guide that details the crucial Thai ingredients we always keep stocked in our kitchen. That way, we'll never be disappointed when we get cravings to make delicious vegan Thai food!
Soy sauce
We always order soy sauce in bulk, and we keep light and dark in our pantry. We'll let you into a little secret – we learned (in a Thai cooking class) that the key to making the perfect Thai dish, especially curries, is to balance the light and dark soy sauce. That's why we always use both in our curry recipes. It enhances the flavours so much. We hope you try it!
This is the light soy sauce that we recommend, and this is the dark soy sauce that we recommend.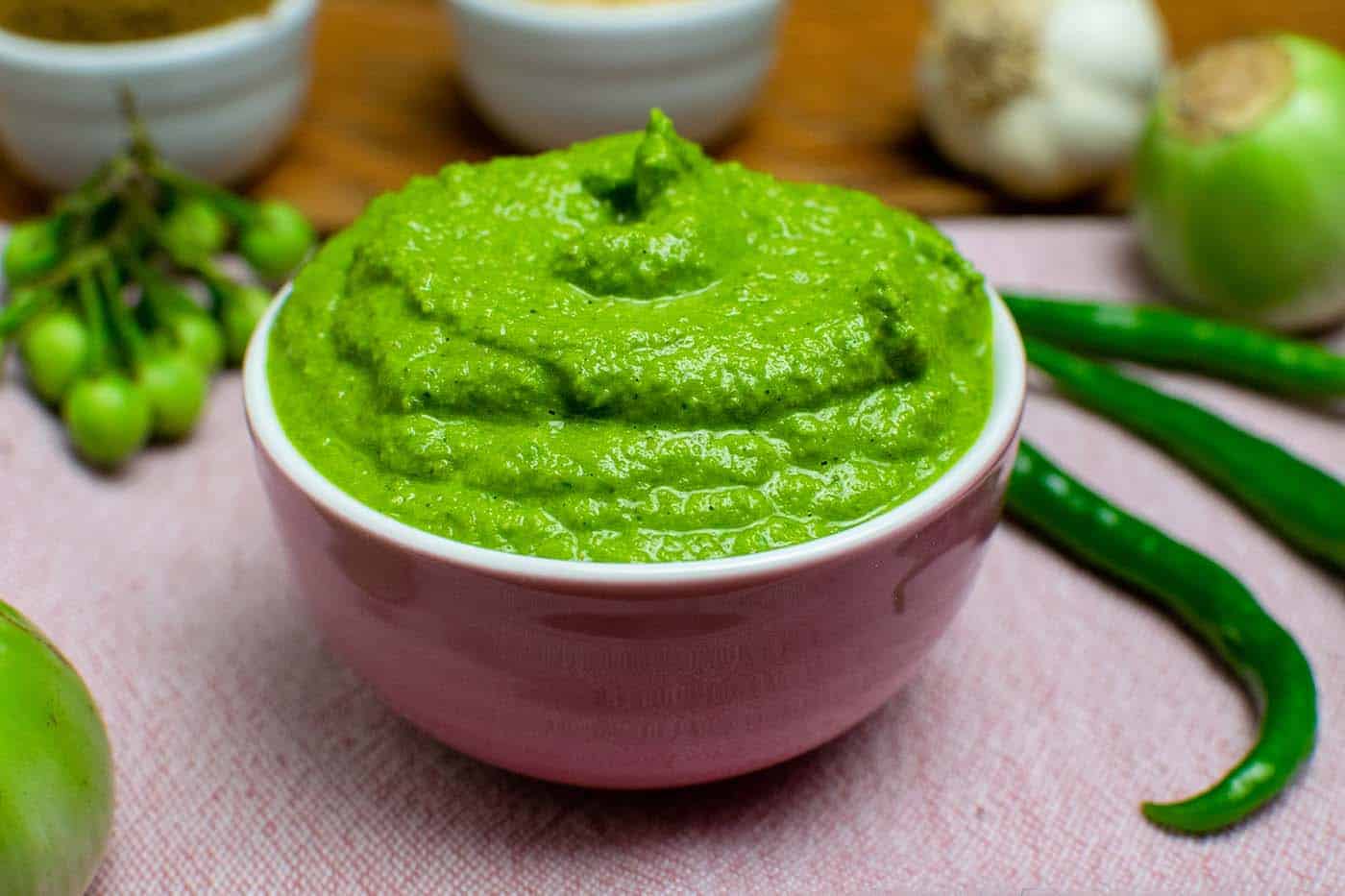 Curry pastes
You may not always want to make curry paste from scratch. We get that, and we've been there. If we're in a rush the best curry pastes to use are by either Mae Jum or Thai Taste! They're as close to authentic Thai curry pastes that we've come across, and are completely vegan. We would highly recommend both.
If we had to choose the best one, it would be Mae Jum Thai curry pastes. Their vegan Thai curry pastes make the most authentic vegan Thai Food.
If you want to make your curry pastes from scratch then we would highly recommend that too. Our vegan red curry paste and vegan green curry pastes are super easy to make – in a blender or a pestle and mortar. Top tip: make a big batch and freeze in ice cube trays, they'll last for up to three months.
Try Thai Taste red curry paste.
Try Thai Taste green curry paste.
Nuts
Peanuts and cashews will feature in a lot of our Thai recipes. From Pad Thai to Papaya Salad, and Thai Cashew Stir Fry to Pineapple Fried Rice, nuts are used as a staple or as a garnish. And, of course, nuts are an amazing source of protein and healthy fats!
We incorporate nuts into loads of our recipes, and would recommend buying in bulk. We just them keep them in the cupboard and they're there when we need them, they won't go off. Buy Wholefoods Online is a great place to get bulk foods, as it helps us to save money, and they're really reliable too.
These are the cashew nuts that we buy.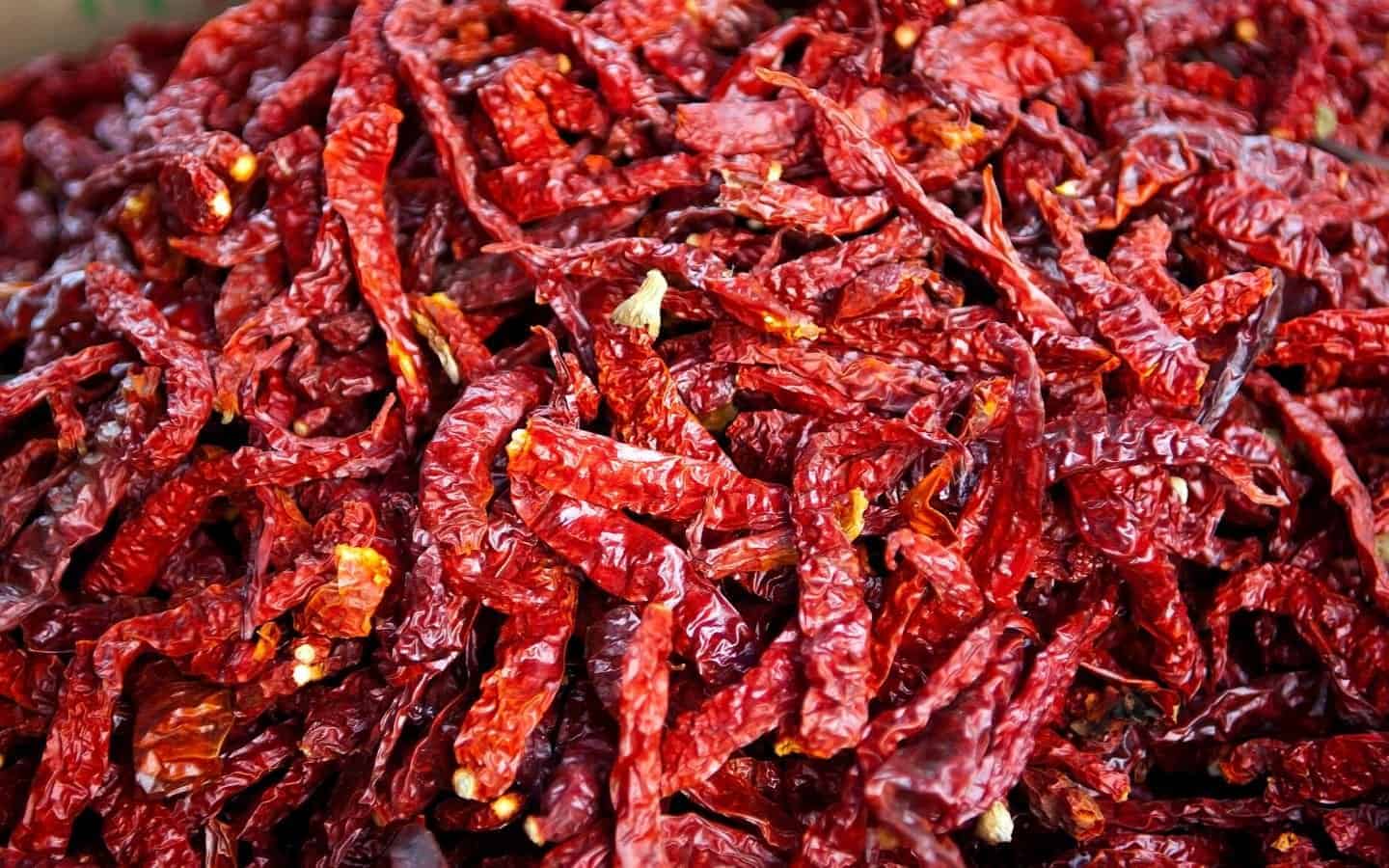 Dried red chillies
Dried red chillies add a depth of flavour that just can't be created with fresh chillies – believe us, we've tried! However – good news – once you've bought them they'll keep for ages.

Store them in your spice rack and they'll be there as and when you need them. We've only found them online or in Asian food stores. We always place a big order online to keep us going every few months, and would totally recommend them.
Fresh Thai ingredients
In Thailand, there's a plethora of super fresh fruit and vegetables to choose from, it really is a fresh food heaven! There's nothing quite like a refreshing stick of juicy pineapple from a street vendor to start the day.
Even if you're not in Thailand, there are some key fresh ingredients to know about. We've highlighted some of them below, but head to our entire blog on fresh Thai ingredients for even more delicious Thai cooking knowledge!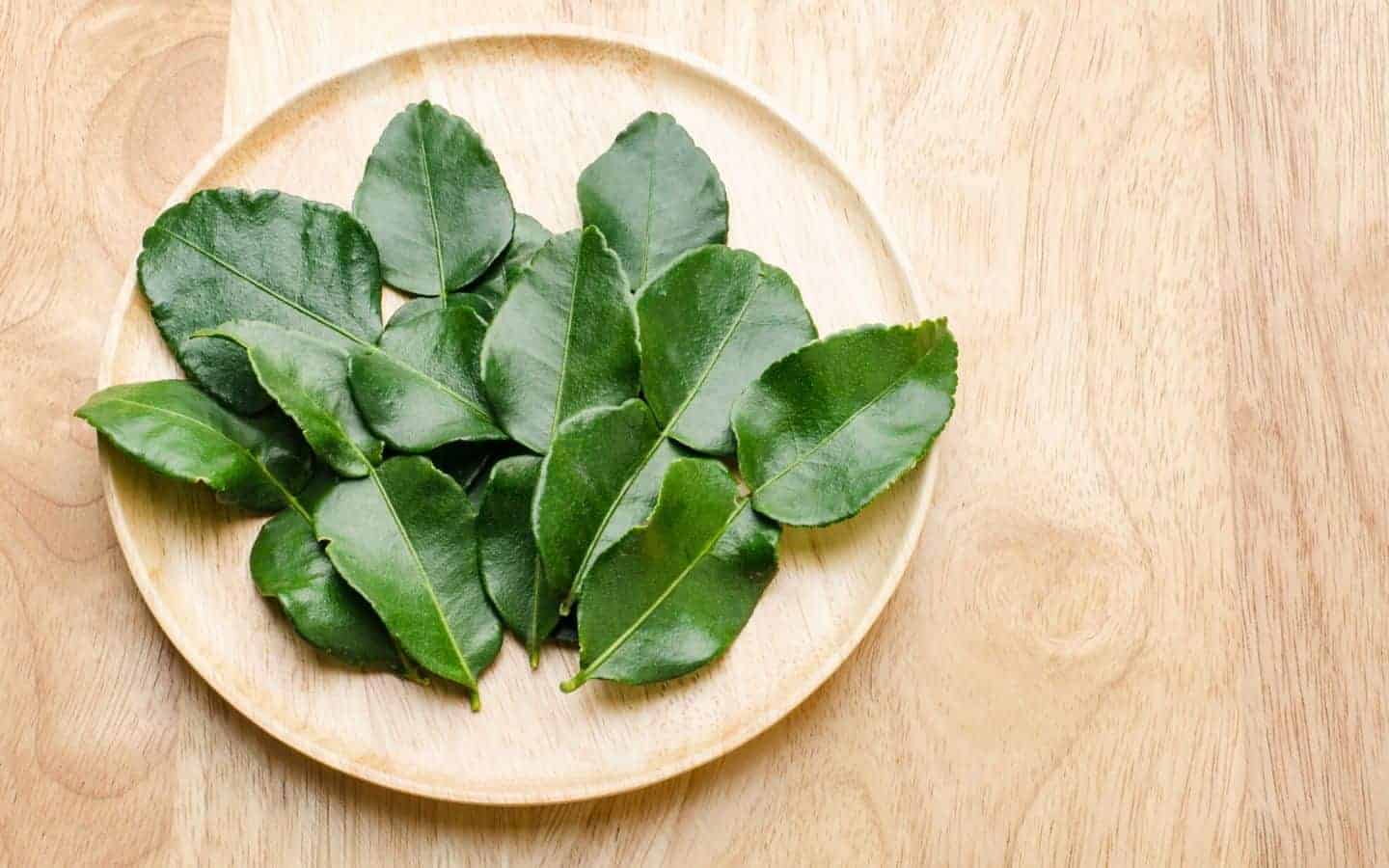 Kaffir lime leaves
One of the most quintessentially Thai ingredients you'll come across, Kaffir Lime Leaves are synonymous with that 'Thai' taste. Try making a green curry paste without them and you'll certainly notice the difference! It's best to use fresh kaffir lime leaves for dishes like curry pastes and sweetcorn cakes.
However, if you're in a pinch, you can buy them dried in a lot of supermarkets and even in paste form from Thai taste! When we come across a reliable supplier that sells them fresh, we will recommend them. In the mean time try these dried kaffir lime leaves.
Tofu
Whether you're vegan or not, there's an abundance of tofu in Thai recipes. It just so happens that it's vegan friendly! The key to getting tofu just right is to use the right type of tofu for the dish that you're making.
Whether it's silken, firm or extra firm, each has its uses. We like to cover extra firm tofu in cornflour, gently fry it and add to curries and stir fries. This way there's an added crunchy coating. Our favourite tofu that can be found in supermarkets is by Tofoo, but we also recommend getting it from Asian supermarkets.
Silken tofu is often used in desserts, sauces or as a scrambled egg replacement. We even use it as 'egg' in our vegan egg fried rice and Thai red curry fried rice recipes.
Bird eye chillies
These little bad boys are fiery! This is what lets you achieve 'Thai spicy'. If you're not sure whether you like them, ease in slowly, adding one at a time into the wok. Generally, even if one bird eye chilli is added to your wok, your taste buds are going to know about it! Use caution when trying them at first, but don't be afraid to experiment. These tiny but fierce chillies can be found in most supermarkets.
Lemongrass
Lemongrass is the yin to kaffir lime leaves' yang. A fragrant ingredient that will add a delicate hint of lemon to a dish. Blend lemongrass into curry pastes adds intense fragrance. It's also added whole to sauces for a subtle flavour enhancement.
Top tip: before adding to curries and soups, lightly bash with a rolling pin or the bottom of a jar. This will help it release its flavour into your dish. Just remember to remove it before serving! Lemongrass is available in all major supermarkets.

If you can't find fresh lemongrass, try dried lemongrass instead. It keeps for ages in the cupboard.
Find out more: 19 Crucial Thai Ingredients to keep in the Cupboard
Kitchen equipment for making vegan Thai food
Most standard kitchens will already have the equipment you need for making Thai vegan recipes. We've been making veganised Thai food for years now so we know exactly what you will and won't need.
If you're not sure that you have everything you need, here's the lowdown on the most commonly used equipment…
Wok
If you're only going to buy one piece of equipment for making Thai vegan food, this would be it. Almost all Thai recipes call for a wok – yes, even some desserts!
We've been using the Eaziglide wok for a couple of years now. It's a little expensive because it's top quality but quite literally, nothing sticks to it, so it really is worth it. It does also come with a lifetime guarantee, meaning you only ever need to buy it once! A Scoville wok is an excellent alternative that's a little cheaper.
Pestle and mortar
If you want that traditional Thai experience, consider making curry paste in a Pestle & Mortar. We recommend purchasing one because they're super fun to use and give you a greater feeling of accomplishment! The only downside we can see is that it's a bit more physically demanding. This is one way to make authentic vegan Thai food – it really adds to the whole experience!
We would recommend using a large pestle and mortar so you have enough space for all the ingredients. And for dishes like Papaya salad, where all ingredients need to be smashed in the mortar. Don't worry if yours isn't big enough though, you can transfer the ingredients into a bigger bowl as a DIY work around. We've done this when making Papaya salad!
Blender
We swear by this Ninja blender. If you're not keen on the pestle & mortar idea (it's hard work after all), we'd recommend having a blender handy. It's not necessary to use a blender to make Thai curry pastes. However, it certainly helps – especially if you're short on time!
We recommend this Ninja 2 in 1 blender because it's brilliant. Its high power means it won't have any trouble breaking tougher vegetables down (like lemongrass or ginger). And it comes with a 'personal' style cup blender. They work for vegan curry pastes and making single-serve smoothies too!
Chopsticks
If you've been to Thailand, you'll know that chopsticks, or a fork and spoon are the utensils of choice. Yes, even for rice!
Sticky rice is so much easier to eat with chopsticks than normal rice too – because it sticks to itself! Anyway, for a true Thai experience, serve your meal with a choice of chopsticks or a fork and spoon. At the very least, this could make for an interesting dining table conversation starter!
Find our more: 21 essential Thai cooking utensils.
If you enjoyed this article, pin it to refer to it later...